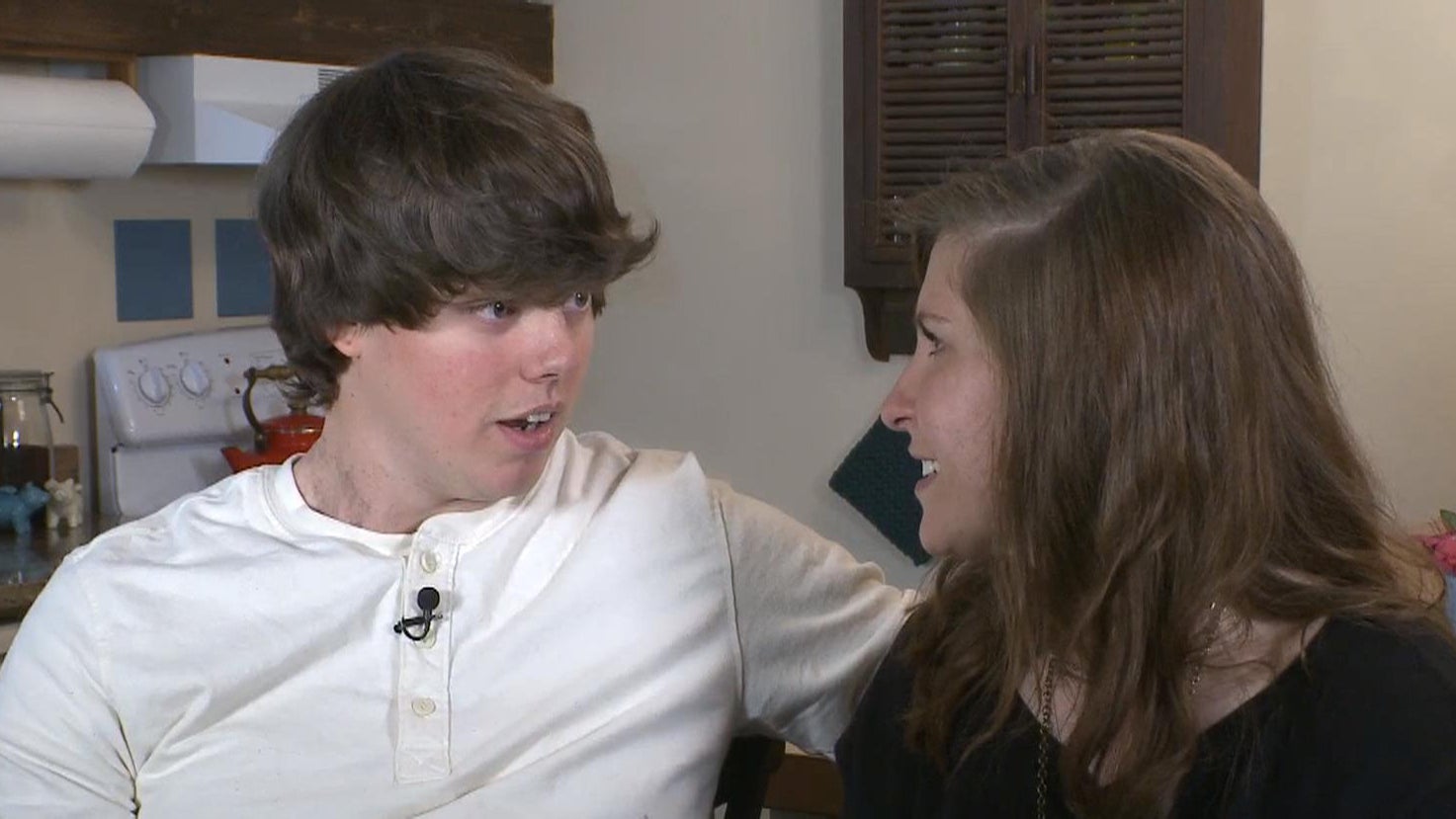 Newlyweds' harrowing story of beating the odds
Doctors gave Matthew Davis a very slim chance of survival after a motorcycle accident left him in a coma, but his wife of just seven months, Danielle, refused to give up on him even when doctors suggested that she should consider taking him off life support.
Instead, she took matters into her own hands and the couple has been defying odds ever since, reports CBS News correspondent Vinita Nair.
Simple activities like riding a bike or doing pushups once seemed impossible for Matthew, because about four years ago, the motorcycle crash left him with a traumatic brain injury and multiple broken bones. The doctor gave his wife a grim prognosis.
"He literally drew a graph on the board, and said you know, '90 percent of people with this injury never regain consciousness,'" Danielle said. "Finally, the doctor said, 'You know, if this were me, I'd want my family to pull the plug."
Matthew now has his wife to thank.
"You fought for me so hard and, if you really think about it, that's the reason that I'm here today," he said.
Shrugging off the doctor's advice, Danielle took Matthew home to care for him, and after three months he awoke from his coma, but it soon became apparent he had lost all memory of his wife.
"It was kinda like this: 'That's your wife.' I was like, 'yeah,'" Matthew said.
For Danielle, it was bittersweet.
"I realized, he doesn't remember me, he's not going to remember me, those things are gone," she said.
Simple acts most people take for granted, like being able to walk, drive a car or decorate a Christmas tree now have new meaning.
While insurance pays for his rehabilitation, Danielle said Matthew needs additional, intensive long-term therapy in order to make more advances. She started a GoFundMe page to help with those out-of-pocket costs.
The Davis' say their faith has also been important.
"The doctors, they know what they're talking about, and it's good counsel, but it doesn't mean that they're right," Danielle said. "If you believe in God, then believe in God, take what you know to be true."
"He put her in my life, so God knows what he's doing," Matthew added.
As of Tuesday morning, more than $15,000 had been raised through their GoFundMe page. Once Matthew is fully mobile, the Davis' said they want to move into a house in Georgia and start raising children. They also want to have another wedding to replace the one Matthew forgot.
Thanks for reading CBS NEWS.
Create your free account or log in
for more features.