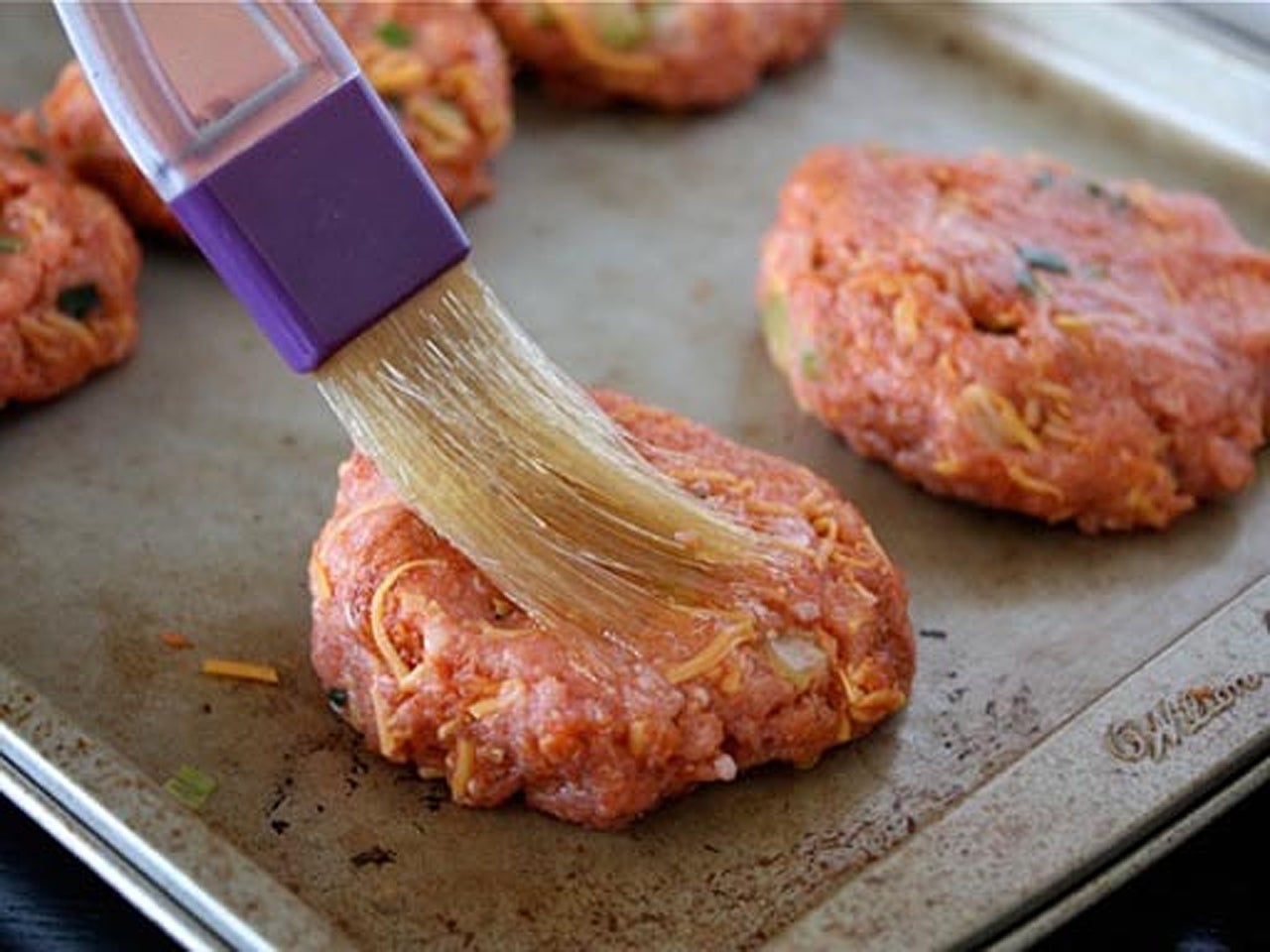 Consumer Reports: Dangerous bacteria on 90 percent of ground turkey tested
Consumer Reports testing has revealed potentially-dangerous bacteria found in randomly tested ground turkey products sold at U.S. stores, some of which were antibiotic-resistant.
Furthermore, the first-laboratory analysis of this kind conducted by the group revealed that turkey raised without antibiotics had much less antibiotic-resistant bacteria than turkey raised with antibiotics.
"Our findings strongly suggest that there is a direct relationship between the routine use of antibiotics in animal production and increased antibiotic resistance in bacteria on ground turkey. It's very concerning that antibiotics fed to turkeys are creating resistance to antibiotics used in human medicine," Dr. Urvashi Rangan, director of the food safety and sustainability group at Consumer Reports, said in a press release. "Humans don't consume antibiotics every day to prevent disease and neither should healthy animals."
Consumer Reports' researchers tested 257 kinds of raw ground turkey meat and patties, many of which came from major retailers and were store brands. The samples were tested for the following contaminants: enterococcus, Escherichia coli (E. coli), staphylococcus aureus, salmonella, and campylobacter. All five bacteria can cause illness and be fatal in some cases.
Ninety percent of the samples Consumer Reports tested had at least one of the five bacteria. Sixty-nine percent of the products had enterococcus, which can cause an infection of the digestive or urinary tract, and 60 percent had E. coli, a major cause of severe foodborne illness in the United States. Both bugs are associated with fecal contamination, Consumer Reports pointed out.
About 80 percent of the enterococcus bacteria were resistant to three or more classes of antibiotics, so too were more than half of the E. coli.
Salmonella, which causes the most hospitalizations in the U.S. out of the food-related bacteria each year, was only found in 5 percent of the samples.
However, out of the salmonella found, 67 percent of strains were multi-drug resistant. Methicillin-resistant staphylococcus aureus, or MRSA, was also found in three samples.
Bacteria found on products that had "no antibiotics," were labeled "organic," or were "raised without antibiotics" were resistant to fewer antibiotics, the analysis found. For turkeys raised with antibiotics, there was much more resistance to types of antibiotics used in healthy turkeys in order to stimulate growth and prevent disease than those that are not approved for those goals.
Consumer Reports pointed out that the government allows processing plants to have contamination rates as high as 49.9 percent, and studies typically find rates of salmonella around 12 percent.
The American Meat Institute pointed out that there were some flaws in the Consumer Reports' research, including that the samples only came from 21 states. None of the samples tested positive for Campylobacter, and the amount of products that had Salmonella were well under the limit set by the government. They also added that the Food and Drug Administration announced that Enterococcus was unlikely to cause sickness in people.
"These findings are extremely encouraging," AMI Foundation Chief Scientist Betsy Booren said in a statement to CBSNews.com. "When food safety issues have been linked to ground turkey, they have typically been caused by either Campylobacter or Salmonella. Consumer Reports test results show that the food safety systems used by turkey processors are working to destroy these bacteria."
Consumer Reports suggested that people consider the "organic" or otherwise labeled products. They also pointed out that safe handling and preparation, including buying meat just before checking out and placing it in a plastic bag to prevent liquids contaminating other products, can prevent illness. Wash all hands and surfaces that touched raw turkey.
Food should be stored at 40 degrees F or below if food is going to be cooked within a few days. Otherwise, it should be frozen to kill some bacteria. When cooking turkey, it should have an internal temperature of at least 165 degrees F. Cooked meat should not be returned to the plate that held the raw meat. Leftovers should be refrigerated or frozen within two hours of cooking.
Thanks for reading CBS NEWS.
Create your free account or log in
for more features.