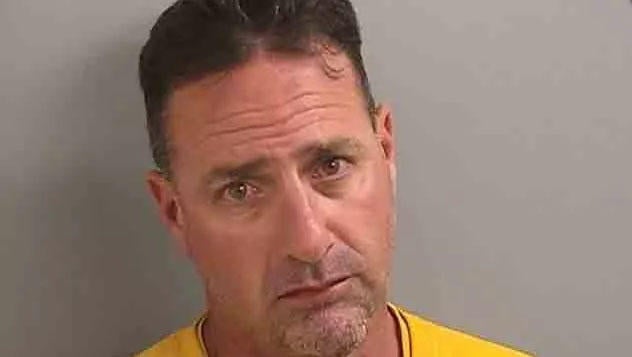 Conn. officer fired after using racial slurs during DUI arrest seen on video
HARTFORD, Conn. -- A Connecticut police detective caught on camera using racial slurs while being arrested on a drunken driving charge has been fired, his department announced.
Robert Lanza, 44, of Wolcott, was fired Monday, Hartford Deputy Police Chief Brian Foley said.
The 12-year veteran was found by internal affairs investigators to have violated the department's code of conduct, specifically conduct unbecoming an officer, Foley said. His dismissal came after a disciplinary hearing where police "concluded that termination is the only appropriate course of action," reports CBS affiliate WFSB.
"These actions were egregious, deplorable and completely unacceptable for a Hartford police officer, and are grounds for termination even before considering their present and future detrimental effect upon the operations of the Hartford Police Department," Foley said.
Lanza was arrested in Plainville in August after his car was reportedly spotted swerving and weaving.
Video and audio of the arrest obtained by WFSB show Lanza using several racial slurs and warning the Plainville officers arresting him not to come to Hartford. He was argumentative, refused field sobriety tests, and at one point asked the officers to drive him home because, "That's what we do, we take care of each other."
"I know the game. I got money. I'm a cop," Lanza says in video released on Monday, the station reports.
Lanza is seen sitting in the back of a police cruiser and saying, "You treat me like an animal here."
Lanza's criminal case is pending and has been sealed.
His lawyer did not respond to a request for comment.
Hartford Mayor Luke Bronin backed the decision to fire Lanza.
"Detective Lanza's actions during and after his arrest by the Plainville Police Department in August 2017 were wholly unacceptable and fell far short of the Hartford Police Department's high standard of conduct," Bronin said.
Thanks for reading CBS NEWS.
Create your free account or log in
for more features.