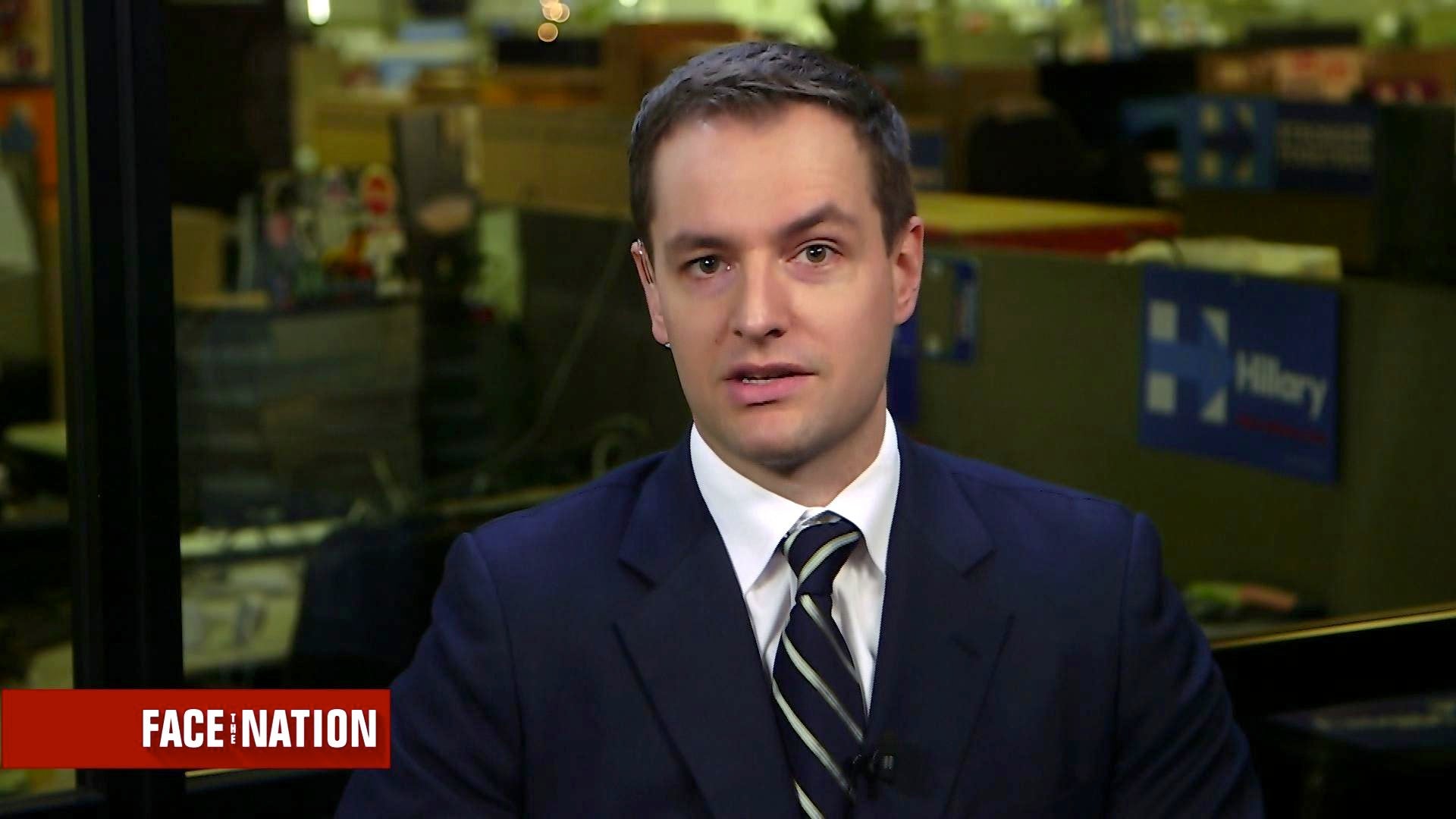 Clinton campaign manager pushes back on foundation ethics questions
Hillary Clinton's campaign manager Robby Mook pushed back Sunday against the increased scrutiny over the Clinton Foundation and its foreign ties, arguing that the attacks were just part and parcel of a "right-wing" strategy against the Democratic nominee.
"There are right-wing attacks out there against her based on the important work that the Clinton Foundation has done that are simply not true," Mook said in an interview with CBS' "Face the Nation" Sunday. "The Clinton Foundation does incredible charitable work around the world."
Mook attempted to direct attention instead to the financial connections that Donald Trump has to foreign companies, pointing to a New York Times report that showed at least one building partly owned by Trump had a loan owed in part to the Bank of China.
"That is enormous leverage should he decide to act on his promises to have a trade war with China," Mook said.
Later, the campaign manager was pressed further on the Clinton Foundation's relationship to the State Department under Hillary Clinton's leadership.
When "Face the Nation" host John Dickerson asked specifically about a phone call to the State Department made from former President Bill Clinton on behalf of a foundation donor, Mook explained that "the request didn't come from the foundation."
"The request came through president Clinton's personal office and this was someone who had been a friend of the Clinton's for a long time before the foundation was ever set up," he added. "So again, we have Republicans in Congress and right-wing groups doing everything they can to make something out of nothing here."
When Mook was asked directly whether the level of transparency with the Clinton Foundation was what could be expected of a Clinton stint in the Oval Office, Mook replied that "at every juncture, the foundation has gone above and beyond what is usually in place in terms of ethics and rules for a foundation like this."
Mook pointed out that when President George W. Bush came into office, "you never heard people asking questions about his family's foundation, which was a very similar situation, and members of his family remained on the board of his foundation while he remained president."
And, he added of the Clinton charitable organization: "The foundation is now saying that they're going to take even further steps should she become president of the United States."
Pressed on another Clinton controversy -- this time, about her private email server -- "I think the American people are ready to move on"
When asked why Clinton has not held a press conference in over 250 days, Mook explained that the candidate has, in fact, taken questions from reporters.
"The real question here is has Secretary Clinton been taking questions from reporters -- which she absolutely has," Mook said. "And she has been in more than 300 interviews with reporters this year alone."
"And we're going to continue to do that," Mook continued. "There are a lot of different formats in which she can engage with reporters, whether it's those one-on-one interviews, whether it's talking with her traveling press and reporters or a press conference. And we're going to look at all of those as we move forward."
"But I don't think it's fair to say that someone is shying away from tough questions when they've taken over 300 interviews from reporters," he said.
Thanks for reading CBS NEWS.
Create your free account or log in
for more features.