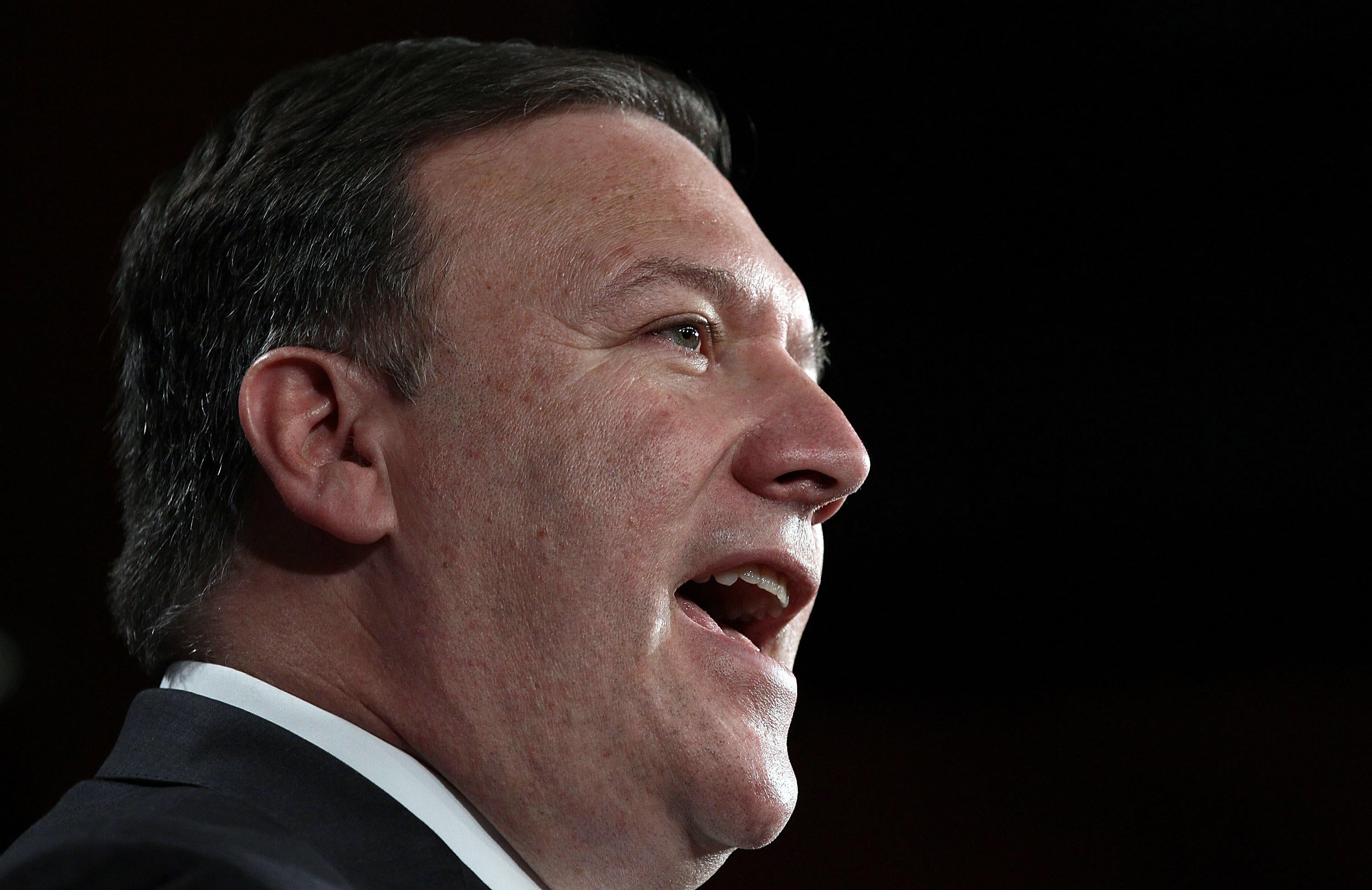 CIA director on Russian election meddling: "They've been at this a hell of a long time"
CIA Director Mike Pompeo said Tuesday night that Russian "clearly" meddled in the 2016 U.S. presidential election.
But Russian interference in U.S. elections is nothing new, Pompeo told an audience at an Intelligence and National Security Alliance dinner. Russians also intervened in the 2012 election and previous election cycles, he said.
"They've been at this a hell of a long time," the former Kansas congressman said.
Pompeo's comments came hours after Donald Trump Jr. released emails about a meeting being arranged with a Russian lawyer. The emails also show he was promised potentially damaging information on Hillary Clinton -- information he was told was a part of the Russian government's support for his father.
"This is obviously very high level and sensitive information but is part of Russia and its government's support for Mr. Trump -- helped along by Aras and Emin," publicist Rob Goldstone wrote on June 3, 2016, at 10:36 a.m. The email continues, "I can also send this info to your father via Rhona, but it is ultra sensitive so wanted to send to you first."
Shortly after that at 10:53 a.m., the eldest Trump son responded, "Thanks Rob I appreciate that. I am on the road at the moment but perhaps I just speak to Emin first. Seems we have some time and if it's what you say I love it especially later in the summer. Could we do a call first thing next week when I am back?"
The emails present a new challenge for Mr. Trump's White House and administration.
Thanks for reading CBS NEWS.
Create your free account or log in
for more features.