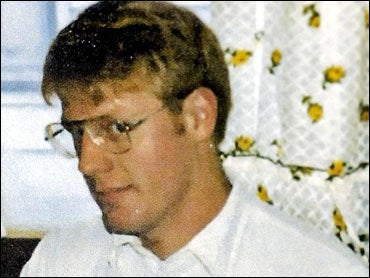 Church, Police Probe 7 Murders
As police investigate a violent Saturday morning church service in suburban Milwaukee, it appears none of the congregation was worried, or had any reason to be, when they saw Terry Ratzmann, 44, walk into the service.
It had been a couple of weeks since he had last joined the Living Church of God congregation at the Sheraton Hotel conference room in Brookfield where they regularly held worship services, which he usually attended. Friends and neighbors describe Ratzmann as a buttoned-down churchgoer known for sharing homegrown vegetables with his neighbors.
But seconds after he walked into the room, he opened fire on the group, unloading 22 bullets from a 9 mm handgun within a minute. Before the shooting stopped, the pastor, the pastor's son, and five other church members were dead, four others were wounded, and Ratzmann had killed himself.
"He reloaded the gun once during the exchange of gunfire and then, as witnesses reported to us, shot himself once in the head," said Brookfield police chief Daniel Tushaus.
None of those who knew him expected Ratzmann to be violent, though some said he had grappled with depression. Neighbors said he was quiet and devout, that he liked to tinker about his house and garden. He would even release the chipmunks caught in traps he set in his yard.
Police say Ratzmann walked out of a church meeting two weeks ago, apparently upset about a sermon, reports CBS News Correspondent Kelly Cobiella. They also say he was about to lose his job.
The Milwaukee Journal Sentinel reported Monday the Feb. 26 sermon that upset Ratzmann had made the point that people's problems are of their own making.
According to the paper, police trying to piece together a motive for the rampage are studying encrypted files from Ratzmann's three computers, seized from the home he shared with his mother and sister in New Berlin, Wisconsin.
The newspaper says police also found a .22-caliber rifle and a box of bullets that matched those used in the killings.
What they have not found is a suicide note, or anything else unusual in the house.
About 10 people attended a candlelight prayer service Sunday night outside the hotel. They gathered near a snowbank in front of a large makeshift memorial, which includes over 40 bouquets of flowers and 20 stuffed animals laid out in front of seven white crosses.
Each cross has a victim's name and age. In the back, separated from the others and leaning against a tree with some bouquets, is an eighth cross bearing Ratzmann's name.
Neighbors shocked at news of the rampage say the man they knew built his own greenhouse, kept a well-tended garden, shared vegetables grown in his garden, and used humane traps to catch and free squirrels that got in the yard.
"He wasn't a dark guy. He was average Joe," said Shane Colwell, a neighbor who knew Ratzmann for about a decade. "It's not like he ever pushed his beliefs on anyone else."
But another neighbor called Ratzmann a drinker, and church members said he struggled with depression for years.
"Terry suffered from depression, on and off. When he was really depressed he didn't talk to people. Sometimes it was worse than others," said Kathleen Wollin, 66, who was sitting at the front of the room during Saturday's service.
The Living Church of God, a denomination which places a strong emphasis on using world events to prove the end of the world is near, has no church building in Brookfield and instead meets at the Sheraton.
The group was 20 or 30 minutes into Saturday's service when the shots rang out.
Police Capt. Phil Horter says one of Ratzmann's friends begged him to stop, calling him by name and asking "Stop, stop, why?"
Waukesha County District Attorney Paul Bucher says Ratzmann then told that friend he was upset, but it wasn't clear over what.
Church member Chandra Frazier, who survived by diving under a chair, recalls that Ratzmann walked out of a recent sermon "sort of in a huff."
"Something that the minister said he was upset about," said Frazier. "I'm not quite sure what exactly."
"He was upset over something relative to the church," Bucher told The Milwaukee Journal Sentinel. "Whether it was a sermon or some aspect of the church - something upset him and he walked out during that service two weeks ago."
As many as 60 people were at Saturday's service and anyone in Ratzmann's path appeared to be a target. He even dropped a magazine of ammunition and reloaded another.
The Living Church of God has sent an administrator to Wisconsin for counseling and to look into the weekend shooting spree that killed eight people and injured four others.
The church's minister, Randy L. Gregory, 51, and his son, James Gregory, 16, of Gurnee, Illinois, died, along with Harold Diekmeier, 74, of Delafield; Richard Reeves, 58, of Cudahy; Bart Oliver, 15, of Waukesha; Gloria Critari, 55, of Cudahy; and Gerald A. Miller, 44, of Erin, according to police and published reports.
A trauma physician says three survivors of the shooting rampage at a hotel in Wisconsin are expected to make a full recovery.
The wife of an Illinois minister killed in the bloodbath remains in critical condition and two young people are in stable condition today at Froedtert Memorial Lutheran Hospital.
A fourth gunshot survivor, a ten-year-old girl, was released earlier from Children's Hospital of Wisconsin.
The three hospitalized at Froedtert include, 52-year-old Marjean Gregory, 19-year-old Angel Varichak and 21-year-old Matthew Kaulbach.
Police say Ratzmann had no criminal record and no known history of having made threats against anyone.
Thanks for reading CBS NEWS.
Create your free account or log in
for more features.