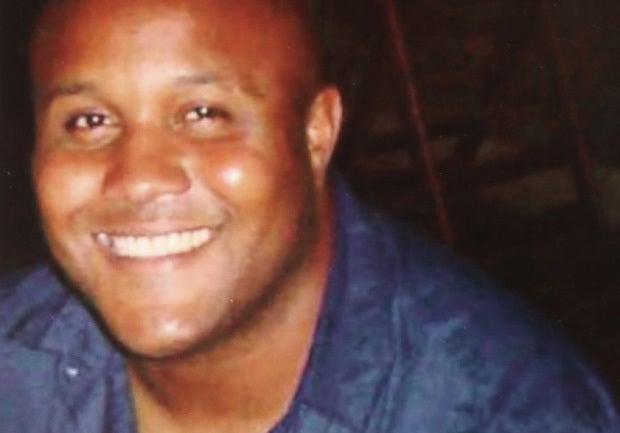 Christopher Dorner was "disturbed" and "twisted," former cop's ex-girlfriend says
ORANGE, Calif. Court documents show an ex-girlfriend of a former Los Angeles police officer suspected of three murders called him "severely emotionally and mentally disturbed" after the two split in 2006.
Documents obtained by The Associated Press on Friday show ex-officer Christopher Dorner unsuccessfully requested a restraining order against his ex-girlfriend after she posted his badge number on a website called Dontdatehimgirl.com.
In the posting, Ariana Williams calls Dorner "twisted" and "super paranoid" and warns other women on the website not to date him.
Dorner is suspected of killing a former LAPD captain's daughter, her fiance and a Riverside police officer. He's also suspected of wounding two other officers.
Dorner posted a 14-page manifesto online vowing revenge for his 2008 firing from the LAPD.
Williams' attorney didn't return a call or email.
Southern California authorities hunting Dorner plan to search through the weekend in snow-covered mountains where the former Los Angeles police officer torched and abandoned his pickup truck.
As of noon Friday there has been no sign of Dorner, but San Bernardino County Sheriff John McMahon says searchers will press on unless there's evidence Dorner has left the Big Bear Lake area.
Deputies have searched many residences and are now focusing on 200 vacant cabins in the surrounding forest.
Mayor Jay Obernolte says there's been no panic. He says ski areas are open because there's no substantial threat to the resorts.
On Thursday, law enforcement officials were inspecting a package CNN's Anderson Cooper received from Dorner. CNN spokeswoman Shimrit Sheetrit said that a parcel containing a note, a DVD and a bullet hole-riddled memento was addressed to Cooper's office.
The memento was a coin bearing the name of former Los Angeles Police Chief Bill Bratton, who appeared with Dorner in a picture taken years ago. On "CBS This Morning" Friday, Bratton described Dorner as "an incredibly dangerous individual" and reacted to the damaged coin.
"When you see that that coin that was given in friendship and respect has three bullet holes, it's certainly very chilling," Bratton said.
Thanks for reading CBS NEWS.
Create your free account or log in
for more features.