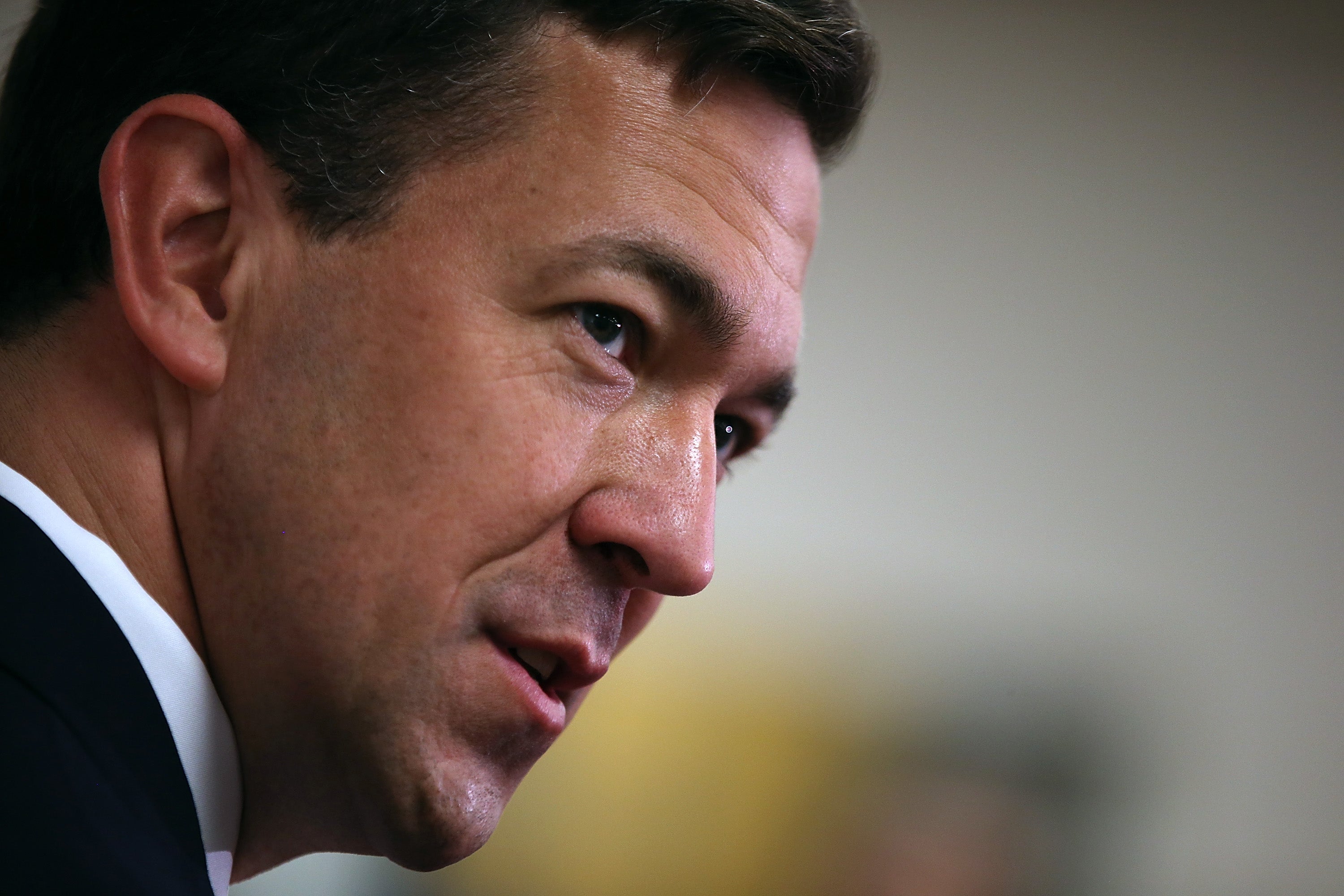 Chris McDaniel: Democratic votes for Thad Cochran were illegal
State Sen. Chris McDaniel, who lost to incumbent Sen. Thad Cochran in a runoff election for the Mississippi Senate Republican primary, alleges that Democrats who helped Cochran win the election Tuesday night broke the law by casting votes for a candidate they won't support in the general election.
"We have a statute, a law in our state that says you cannot participate in a primary unless you intend to support that primary winner in the general. [Democrats who voted for McDaniels] have no intention to do that, they'll be voting for [Democratic nominee] Travis Childers in November. We know that, they know that, and so that makes their actions illegal," McDaniel told conservative radio host Mark Levin Tuesday. "We're going to be fighting this."
Mississippi law allowed anyone who did not cast a Democratic ballot on June 3 to cast a Republican runoff ballot, the Associated Press reported. McDaniel and his supporters previously cited a defunct Mississippi law - effectively invalidated by the courts - that requires primary voters to support a party's nominee in November. That would bar Democrats from supporting Cochran, the McDaniel camp argued. Mississippi elections officials confirmed before polls opened that the law is functionally unenforceable, according to the AP.
But McDaniel also suggested in the radio interview that some of McDaniel's Democratic supporters voted in the Democratic primary before voting in the Republican runoff.
"We haven't conceded, we're not going to concede right now, we're going to investigate," McDaniel said, though headmitted it can be difficult to challenge an election.
He announced on Tuesday that his team would be examining "irregularities" in the results to determine whether to mount a challenge.
He promised to "root out this corruption" in Mississippi, accusing the Cochran campaign of paying people to vote and insisting he would have won by a landslide if Democrats had not supported the incumbent.
Thanks for reading CBS NEWS.
Create your free account or log in
for more features.