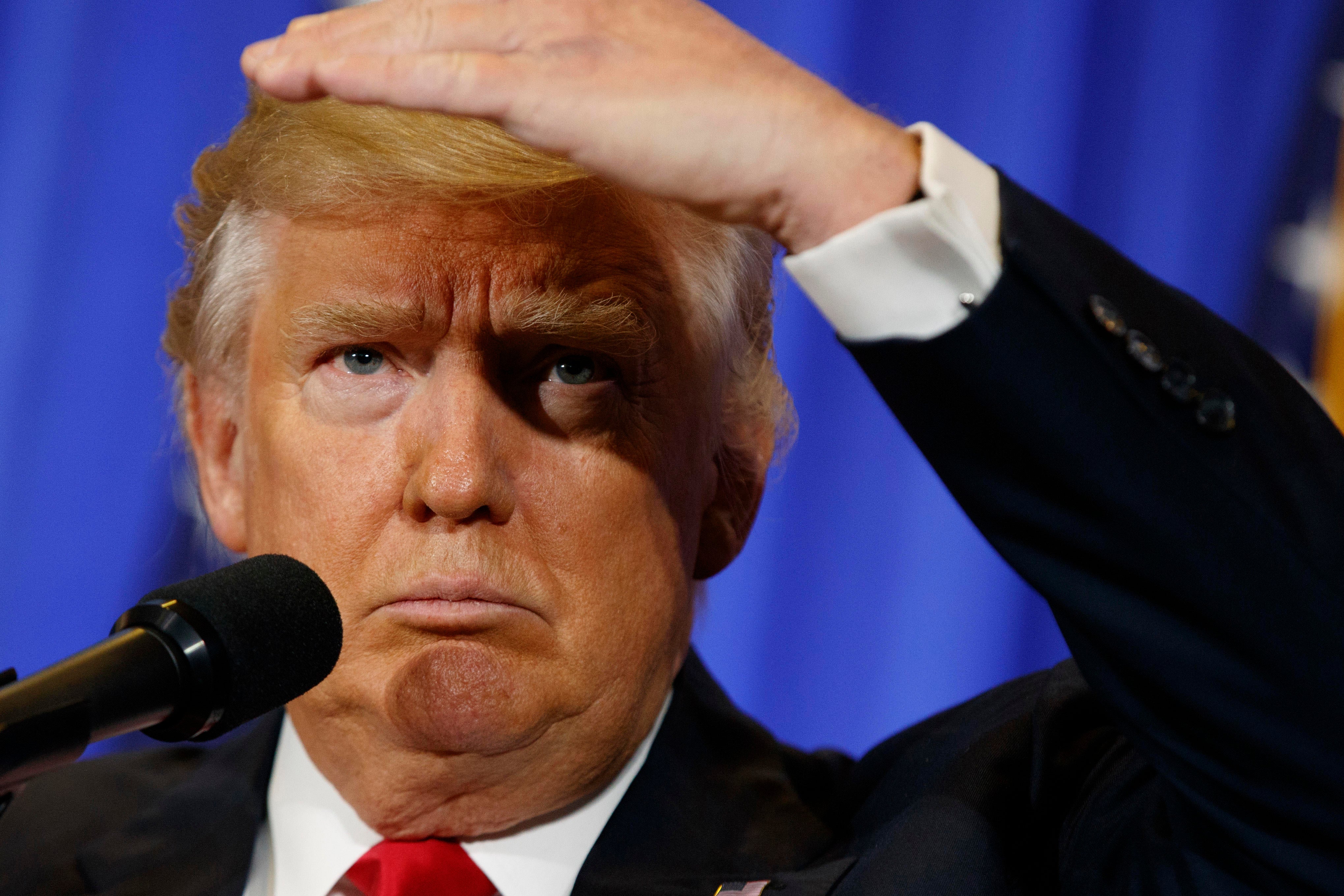 China warns "rookie" Trump not everything "can be bargained"
BEIJING -- Responding to remarks by Donald Trump, China's Foreign Ministry on Monday said the country's "one-China principle" regarding Taiwan is not negotiable and any attempt to reconsider the issue would be self-defeating.
Ministry spokeswoman Hua Chunying told reporters that anyone attempting to use Taiwan's status in a negotiation would be "smashing their feet by lifting a rock."
"Not everything in the world can be bargained or traded off," Hua told reporters at a daily briefing.
"Whoever attempts to harm the one-China principle out of any motive or uses the principle as a bargaining chip will definitely be facing broad and strong opposition from the Chinese government and people, as well as the international community," Hua said.
Trump told The Wall Street Journal in an interview published Friday that "everything is under negotiation, including 'one China.'" It was the latest sign that Mr. Trump could shake up the U.S.-China relationship, particularly regarding Taiwan, which China considers a core national interest.
The one-China principle holds that Taiwan is part of China and the Communist government in Beijing is China's sole legitimate government.
The U.S. acknowledged that stance when it formalized diplomatic relations with Beijing in 1979, but continues to maintain robust unofficial ties with Taiwan. Washington also provides weaponry to the self-governing island democracy to help it guard against China's threat to use force to end their division dating from a civil war in 1949.
Mr. Trump has repeatedly threatened to upend that status quo since winning the November election.
Also Monday, the Chinese nationalist tabloid Global Times published an editorial blasting Mr. Trump's strategy and saying China would have a strong response to any reconsideration of Washington's long-standing "one-China policy."
"In the past, Trump infuriated us, but now we find him risible," said the tabloid, which is published by the People's Daily, the ruling Communist Party's newspaper. "With a skyrocketing ascent in his political life, he has been stunningly confident in his ostensible knowledge of the job, though he speaks like a rookie."
The English-language China Daily ran an editorial Monday accusing Mr. Trump of "playing with fire."
"If Trump is determined to use this gambit on taking office, a period of fierce, damaging interactions will be unavoidable, as Beijing will have no choice but to take off the gloves," the newspaper said.
China was already angered by Mr. Trump's Dec. 2 phone call with Taiwanese President Tsai Ing-wen, the first time an American president or president-elect has publicly spoken to Taiwan's leader in nearly four decades. Beijing considers any reference to a separate Taiwanese head of state to be a grave insult.
Mr. Trump then said in a television interview that he didn't feel "bound by a one-China policy unless we make a deal with China having to do with other things, including trade."
On Sunday, Reince Priebus, Mr. Trump's incoming chief of staff, said that "there are no plans to change the one-China policy."
"But certainly that policy is on the table if China doesn't also come to the table and work with us on trade, work with us on the South China Sea and what's happening there," Priebus said on ABC's "This Week."
After attacking China repeatedly during his campaign, Mr. Trump has continued to disparage China on his Twitter account over its military buildup in disputed areas of the South China Sea, its alleged currency manipulation to put American companies at a disadvantage, and what he says are its inadequate efforts to curb North Korea's nuclear program. He has also announced that a new White House trade council will be led by economist Peter Navarro, a sharp critic of Chinese economic policy who wrote a book titled "Death By China."
Mr. Trump told the Wall Street Journal that he would not label China a currency manipulator as soon as he takes office, though he repeated his contention that China is manipulating its currency, the yuan.
So far, Beijing has reiterated its refusal to negotiate on Taiwan and has pushed for positive cooperation with the U.S., though state-run media have printed several strongly worded editorials attacking Mr. Trump.
Chinese political observers said Sunday that they expect Beijing's response to change once Mr. Trump is inaugurated next week.
"Trump has not taken office yet, so he is an ordinary person now," said Shen Dingli, a professor of international relations at Fudan University. "Therefore, there's no need for China to take his remarks seriously or further respond to what he said."
Thanks for reading CBS NEWS.
Create your free account or log in
for more features.