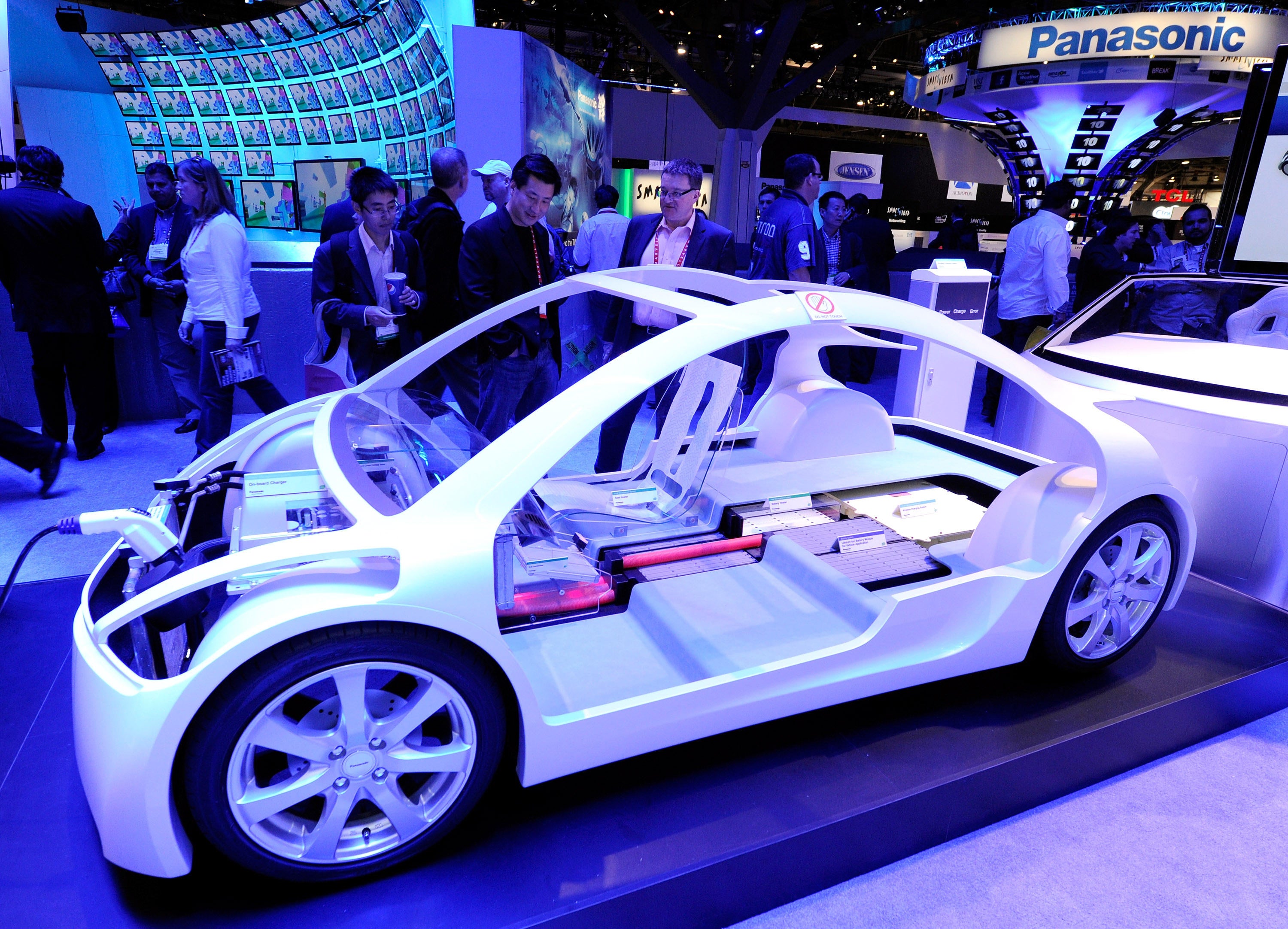 CES 2017: What to expect at the year's biggest tech show
Tech industry insiders are descending on Las Vegas this week to check out the latest in gadgets and innovation at the biggest showcase of the year — CES 2017, the Consumer Technology Association's International Consumer Electronics Show.
Every year, CES offers a first glimpse at technology we'll all be buzzing about in the near future, and this year's show — the event's 50th anniversary exhibition — promises to be the biggest yet.
The exhibits occupy up to 2.6 million net square feet over three venue spaces. There are 24 product categories at show this year, with about 200,000 people expected to flood the show's floors this year, CNET reports. Media preview access begins today and the show officially runs from January 5 through the 8th.
Here's just some of what you can expect to see, from the latest in high-end TVs to the next generation of self-driving cars and everything in between.
Bigger, better TVs
As has been the trend, TV screens keep getting larger and larger. This year, companies like Samsung and Sony will face more competition from companies like Hisense out of China with large screen TVs showing off LCD-based tech that is poised to take on OLED, the current gold-standard for picture quality, CNET's John Falcone wrote.
LG's OLED TVs are seen as leaders of the pack, and they'll continue to try to stay at the top.
Similarly, 4K resolution will be in demand as television-makers continue efforts to make home entertainment the most sensorially appealing experience possible for consumers. Why leave home to go to a movie theater when you can get dazzling picture and sound quality from the comfort of your couch?
Beyond TVs themselves, streaming video services and devices are increasingly important to the tech-savvy audience, with Android TV, Chromecast, and Roku TV — just to name a few — having a presence at the show.
A self-driving future
At the end of 2016, when offering predictions about the year ahead, CNET's Dan Ackerman told CBS News that we should "expect to see a ton of developments in terms of automatic tech and car tech."
While Uber's early experiment with self-driving cars in San Francisco took a stumble at the end of last year, interest in the technology is clearly growing. Expect to see a lot more about autonomous vehicles at CES.
CNET's Wayne Cunningham writes that we will see displays of self-driving cars and related technology from both traditional automakers and technology companies. He predicts the self-driving trend "looks ready to blow up" this year.
Hyundai will show off its progress on self-driving vehicles, while car tech supplier Delphi will be promoting some of its innovations for companies like Audi and computer vision-processing company Mobileye, Cunningham reports.
On the electric car side, Faraday Future is showing off a concept car that's touted as a potential competitor to Tesla. The model has a range of about 380 miles, along with self-parking features and other autonomous technology. Will it live up to the hype? "There is a lot of hype," agreed CNET News Editor-in-Chief Connie Guglielmo. "The fact that they even showed a concept car this year was a big deal," she told CBS News, but noted that the company has yet to build a factory to roll out its first production models.
A more traditional company like Chrysler will get in the game with a "plug-in" fully electric variation of its Pacifica minivan expected to be on display.
Virtual reality takes a back seat
Virtual reality technology was the big story in past years at CES, and while VR headsets have finally hit the mainstream market, they have not yet infiltrated people's daily lives as much as some futurists predicted. VR and augmented reality (AR) tech will still have a place this year, despite not necessarily setting the consumer space on fire.
"Expect to see more products and services building on the mass-market acceptance and familiarity in this category that 2016 products like the HTC Vive, Oculus Rift, PlayStation Now and Pokemon Go helped pioneer," writes CNET's Falcone.
Personal assistants and connected devices
Hello, Siri, Alexa and Cortana. CES 2017 will again shine a spotlight on digital personal assistants and the internet-connected devices that give them a starring role.
This year is seeing something of a turf war emerge between the various assistants and the devices that bring them into our homes.
Falcone reports that we can expect to see a wide range of companies play up how much something like Amazon'e Alexa-running Echo device will make day-to-day life easier by way of their own products. Similarly, Google Home, Apple's Siri-running HomeKit, and Microsoft's Cortana will all be seen and heard, even though their masterminds, tech giants Apple, Amazon, Google, and Microsoft, do not have official spots in the CES lineup.
Samsung, which will be one of the show's biggest exhibitors, could also showcase its Viv assistant, as we continue to move into a "Jetsons"-like future of smart, connected homes and the devices and digital assistants that aim to infiltrate all aspects of life.
At a pre-show panel on Tuesday, Shawn Dubravac, chief economist of the Consumer Technology Association, predicted huge growth in voice-activated systems in the year ahead. According to the Associated Press, he said they're expected to double to 10 million in 2017.
Shifting landscape
CES can also be seen as something of a window to the future — not just a showcase of current consumer technology, but an opportunity for tech fanatics and cultural gurus to divine where trends are heading and how we will live our lives and interact with the world around us in the years ahead.
One trend Falcone highlighted is that CES 2017 will offer a big platform for Chinese companies, as the country continues to develop its role in the tech world.
"China has long been a manufacturing hub for the consumer electronics world, but the CES show floor has seen a rise of China-based brands in recent years, too," he wrote. "Look for companies such as Xiaomi, TCL, Hisense, LeEco and Huawei to use the spotlight of the CES show to give their brands a bigger halo as they look to further expand outside of their home market."
Perhaps more crucially, the show could reflect how tech responds to a changing political world.
"In some ways, the CES show floor is really just a distraction from the real action of the show, which takes place in bars, restaurants, hotel suites and blackjack tables as companies wine and dine prospective clients, partners and — yes — journalists, swapping all manner of information both on and off the record," Falcone wrote.
Tech leaders are scrambling to come to grips with how the administration of President-elect Donald Trump will interact with the tech world and impact the regulations that shape their industry. Just looking at a company like Twitter being excluded from the president-elect's recent "tech summit" at Trump Tower, and Trump's efforts to push Apple to manufacture iPhones in the U.S. instead of China, could be a preview of things to come. This political sea-change will have CES attendees talking about a lot more than just gadgets this year, Falcone predicted.
Check out complete CES 2017 coverage from our partners at CNET.
Thanks for reading CBS NEWS.
Create your free account or log in
for more features.