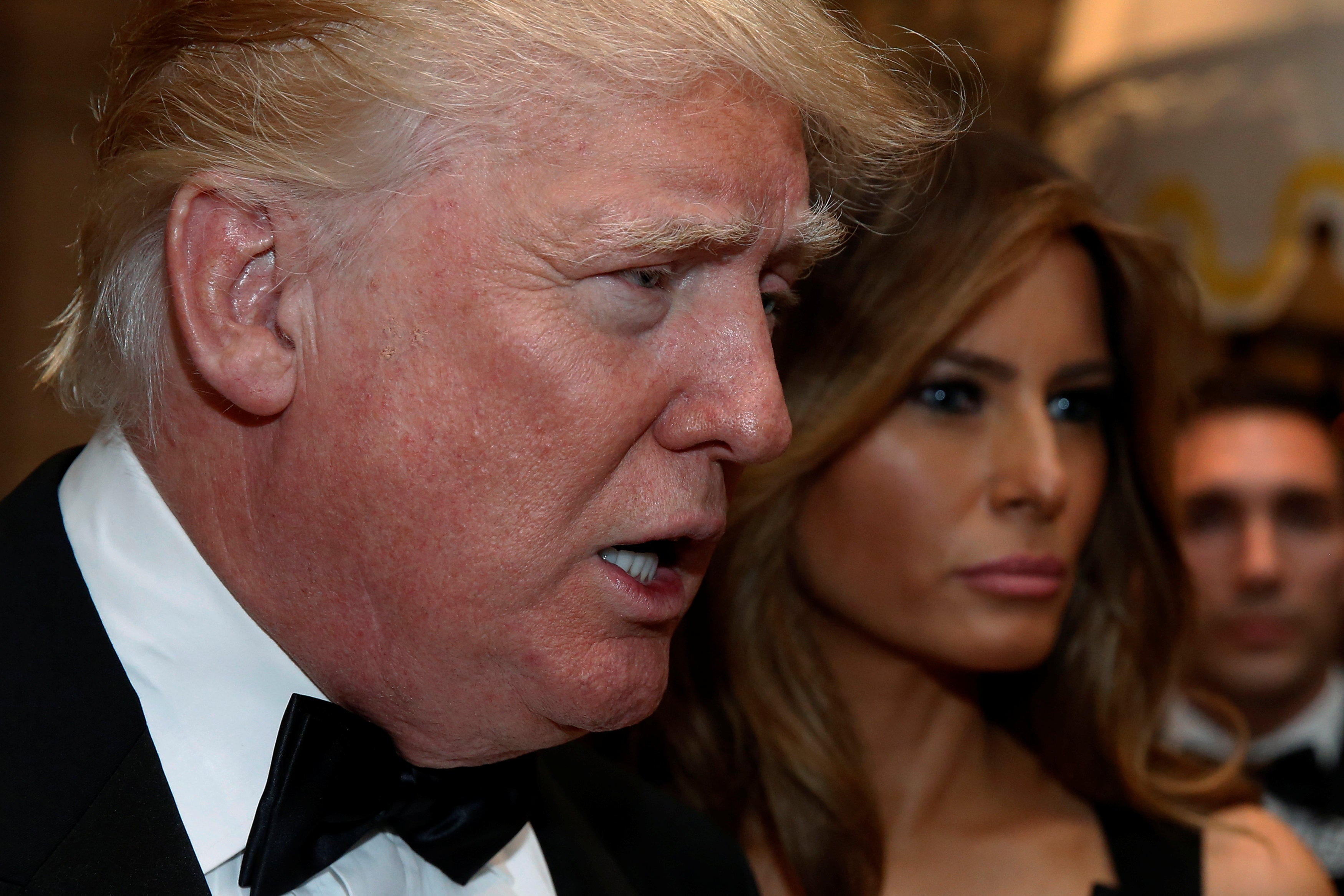 Donald Trump promises new revelations on Russian hacking this week
Speaking to reporters before his New Years Eve party at Mar-a-Lago Saturday night, President-elect Donald Trump suggested there would be new revelations coming this week about Russian hacking activities in the United States.
"I also know things that other people don't know, and so they cannot be sure of the situation," Mr. Trump said, referring to U.S. intelligence agencies' assertion that Russia worked to influence the U.S. presidential election in his favor.
Asked to elaborate, Mr. Trump just responded: "You'll find out on Tuesday or Wednesday."
Mr. Trump said he is knowledgeable on the subject of hacking, adding that "no computer is safe."
"I know a lot about hacking," he said. "And hacking is a very hard thing to prove."
The president-elect also suggested that when people have something important to send, they should "write it out and have it delivered by courier, the old-fashioned way. Because I'll tell you what - no computer is safe. I don't care what they say."
Though President Obama and most congressional Republicans have denounced Russia for its alleged election interference in the weeks since both the CIA and the FBI reached and released their conclusions, Mr. Trump has been reluctant to accept intelligence agencies' findings on the issue.
Asked to respond to the issue the day before the Obama administration announced sanctions against Russia and expelled 35 of its diplomats from the U.S., Mr. Trump said: "I think we ought to get on with our lives."
Thanks for reading CBS NEWS.
Create your free account or log in
for more features.