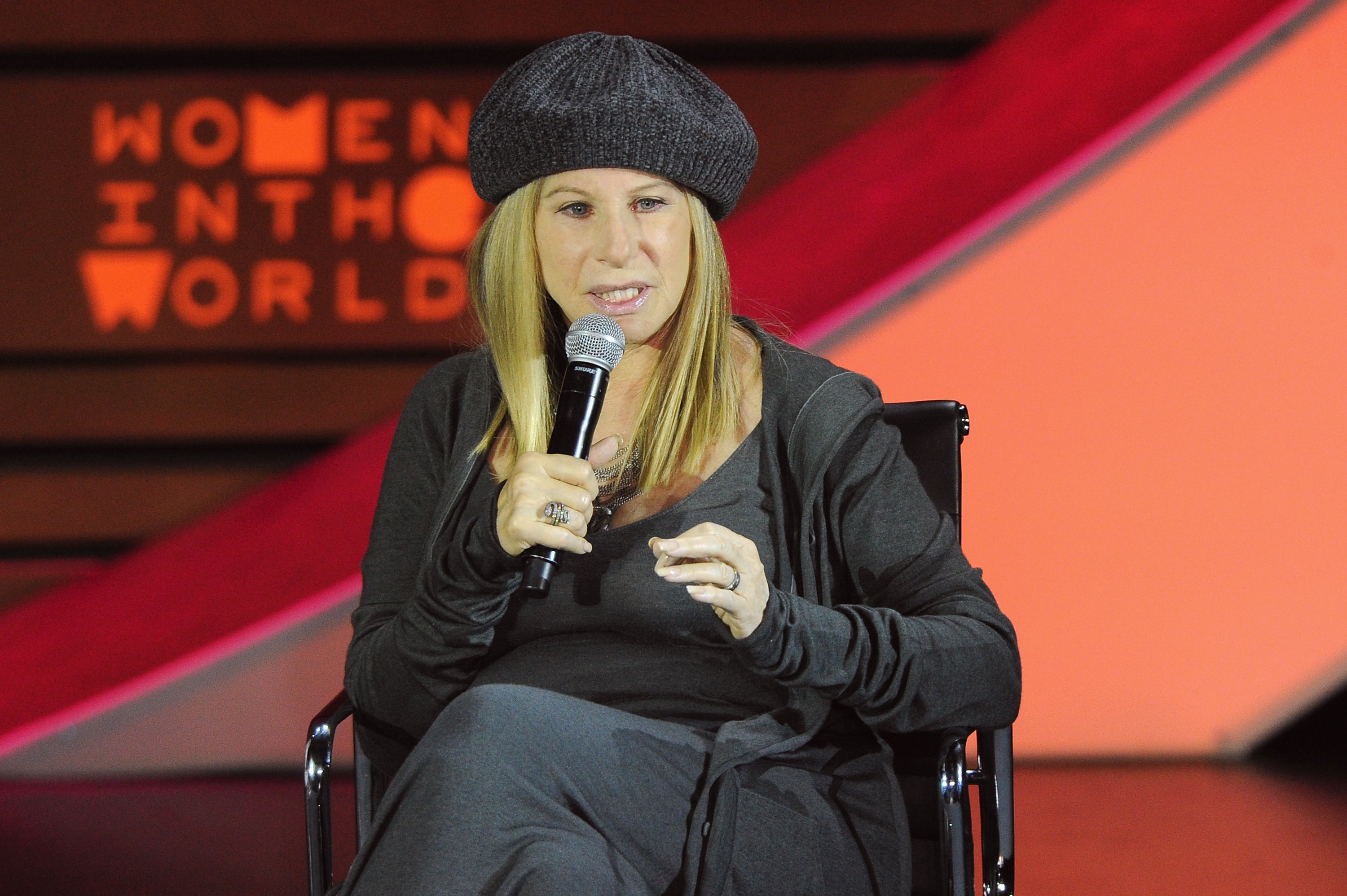 Apple is making a change to Siri at Barbra Streisand's request
There's a fix in the pipeline for Apple's intelligent personal assistant, Siri — at least, according to Barbra Streisand.
The legendary actress, singer and director apparently was dismayed to discover that Siri has been mispronouncing her name. So she told NPR's Scott Simon that she called Apple CEO Tim Cook and he promised to correct it.
Here's a snippet of the conversation, which took place Saturday:
SIMON: May I ask a question of my iPhone while you're with us?

STREISAND: Sure (laughter).

SIMON: Siri?

(SOUNDBITE OF BEEPING)

SIMON: Siri, who's was the only female vocalist who's had hit records for six straight decades?

(SOUNDBITE OF BEEPING)

SIRI: Barbra Streisand.

STREISAND: (Laughter) She pronounces my name wrong.

SIMON: Yeah, I noticed that.

STREISAND: Streisand with a soft S, like sand on the beach. I've been saying this for my whole career. And so what did I do? I called the head of Apple, Tim Cook, and he delightfully agreed to have Siri change the pronunciation of my name, finally, with the next update on September 30th.

(LAUGHTER)

STREISAND: So let's see if that happens because I will be thrilled (laughter).
The prolific entertainer has a new CD — "Encore: Movie Partners Sing Broadway" featuring duets with Hollywood stars like Chris Pine, Alec Baldwin, Jamie Foxx, Hugh Jackman, Melissa McCarthy and Antonio Banderas — and is on a nine-city summer tour of North America.
Continuing to improve Siri is a top priority for Apple, and serves as a test of the company's long-term potential to lead in the explosive field of artificial intelligence.
Siri — which is no longer as novel as it was when it debuted five years ago — is now part of an increasingly crowded field of intelligent systems designed to streamline tasks, answer questions, and possibly eliminate the need for other smartphone apps down the road.
Thanks for reading CBS NEWS.
Create your free account or log in
for more features.