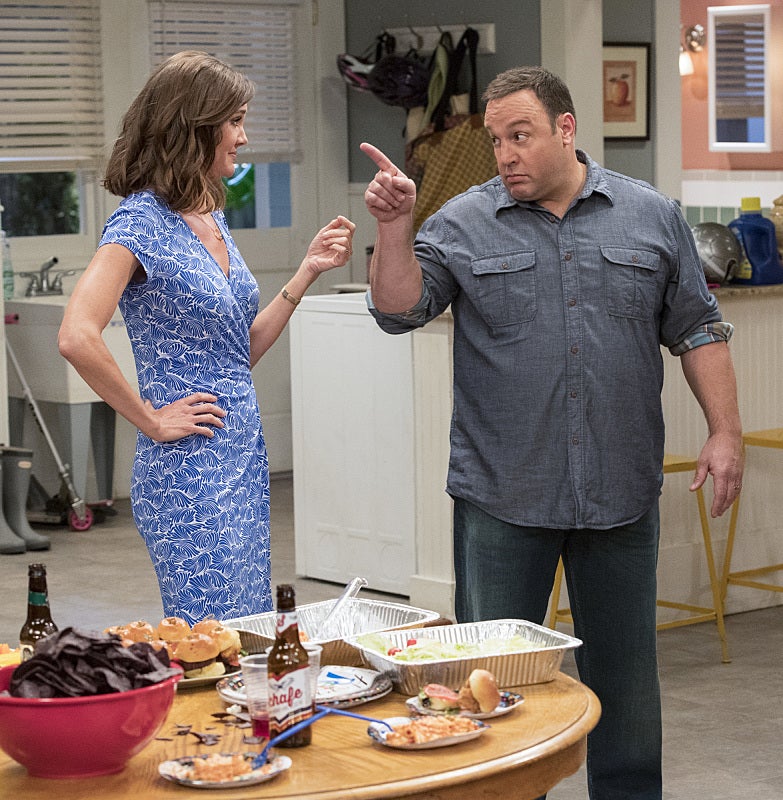 CBS announces shows with Kevin James, Matt LeBlanc
NEW YORK -- CBS is looking for more laughs, with the nation's most popular television network planning to double the amount of sitcoms it has on the air through new projects premiering this fall starring Kevin James, Matt LeBlanc and Joel McHale.
Former "NCIS" actor Michael Weatherly is also staying on CBS' Tuesday-night lineup as the star of a new drama based on talk-show host Dr. Phil McGraw's past career as a trial consultant.
CBS was the last of the four biggest broadcasters to present its plans for next season to advertisers this week. The network is introducing eight new series next season, six of them in the fall.
CBS will end the current season as the nation's most-watched network for the eighth year in a row, and 13 out of the last 14 years. The network has 17 series that average more than 10 million viewers per episode, more than all the other broadcasters combined, scheduling chief Kelly Kahl said.
The network will air four comedies each on Monday and Thursday night, the latter starting in late October following a package of NFL games. James, the former "King of Queens" actor, will play a retired police officer who finds home life unexpectedly complicated in "Kevin Can Wait."
"It's Kevin exactly the way you want to see him," said Glenn Geller, CBS entertainment president.
He'll be paired on CBS' Monday-night lineup with LeBlanc's "Man With a Plan," where the star plays a contractor who stays home with the kids when his wife gets a job. With Matthew Perry returning on "The Odd Couple," it brings CBS' prime-time count of former "Friends" actors to two. On the "Great Indoors," McHale plays a former adventure reporter who takes a desk-bound job and has to deal with a younger staff.
Besides Weatherly's show, "Bull," the other CBS fall dramas are a remake of "MacGyver" starring Lucas Till and "Pure Genius," a medical drama based in Silicon Valley.
With the cancellation of "CSI: Cyber," next fall marks the first CBS schedule since 1999 without a "CSI" series. But Geller said that doesn't necessarily mean the crime procedural franchise has shut down for good.
The "NCIS" franchise is still going strong, with the original series still the most-watched scripted show on TV. All three "NCIS" shows are back next fall, with "NCIS: Los Angeles" moving to CBS' Sunday-night schedule to replace the departed drama "The Good Wife."
CBS said it's negotiating to move the series "Limitless," a film adaptation that premiered last fall, to another network.
A spinoff of "The Good Wife" is also coming to CBS' online video service.
CBS All Access said Wednesday that Christine Baranski will star in the new series. Its title wasn't announced.
The drama will pick up one year after the events in the finale of "The Good Wife," which aired recently on CBS.
"The Good Wife" spinoff will debut in spring 2017. It will be CBS All Access' second original series after a new version of "Star Trek," set to start next January.
Thanks for reading CBS NEWS.
Create your free account or log in
for more features.