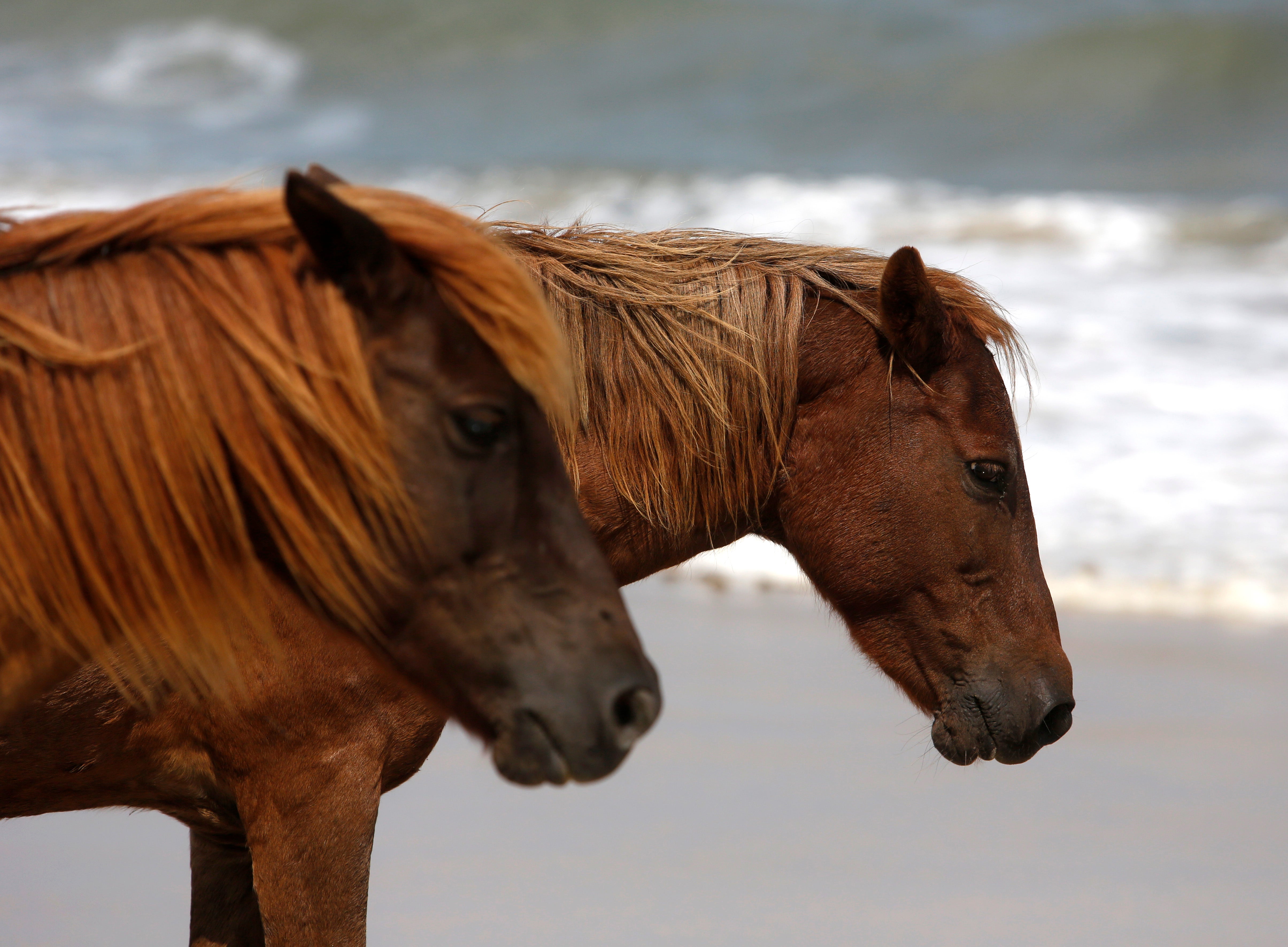 Caught on camera: Lifeguard kicked by wild horse on beach
ASSATEAGUE ISLAND, Md. -- Assateague Island in Maryland is home to wild horses. And sometimes humans and those wild horses come in close contact while enjoying the beach.
CBS Baltimore reports that sometimes the horses even end up right next to beachgoers, when their food become an attraction. In a video posted Wednesday on the Assateague Island's Natural Seashore Facebook page, that is exactly what happened.
A lifeguard on the island was trying to get a horse to move along from a family's beach set up, but the horse was not complying.
The video captures the horse backing up and quickly kicking the lifeguard twice. The man somersaults backwards.
Assateague Island's Science Communicator Kelly Taylor told CBS Baltimore that the wild horses should be dealt with carefully, regardless of whether they appear welcoming to humans.
"While they may look fluffy, cute and pretty in a split second it can go from a happy situation to a drastic, dire situation," she explained.
CBS Baltimore reports that the lifeguard in the video suffered minor abrasions, but was otherwise unhurt.
The Facebook post by Assateague Island included suggestions for avoiding similar situations with horses including: giving the horses space, keeping food away from the horses, and watching for pinned ears and sudden movements.
"Regardless of your comfort level around horses remember that the wild horses are powerful, unpredictable animals," the post read.
Thanks for reading CBS NEWS.
Create your free account or log in
for more features.