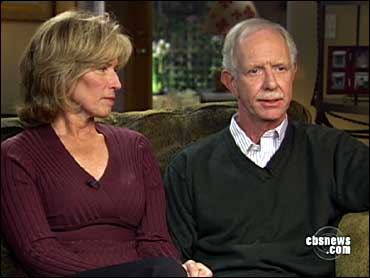 Capt. Sully Worried About Airline Industry
The amazing story of US Airways Flight 1549 might have frequent fliers thinking more about something often taken for granted: the experience of the pilot. The captain of Flight 1549 told CBS News anchor Katie Couric that he's concerned the industry will soon have trouble attracting experienced pilots. The reason? Money.

---
"One way of looking at this might be that, for 42 years, I've been making small regular deposits in this bank of experience: education and training," said US Airways Capt. Chesley "Sully" Sullenberger. "And on January 15, the balance was sufficient so that I could make a very large withdrawal."
Sullenberger is uncharacteristically worried. He's worried that when it comes to the bank of experience for airline pilots, there may someday be a significant shortage.
"I don't know a single professional pilot who would recommend that their children follow in their footsteps," he said.
There was a time when airline pilot was a coveted job - glamorous, respected, with plenty of benefits.
But now: "The airline employees have been hit by an economic tsunami. Pay cuts, loss of pensions, increased hours every day, days per week, days per month," Sullenberger said. "It's a heavy burden."
Last year alone, more than 6,000 commercial pilots were either furloughed or permanently laid off.
Couric said: "What effect do you think that is having on the industry itself and on the people's it's attracting?"
"I know some of our pilots, who have been laid off, have chosen not to return," Sullenberger said. "I can speak personally, for me and my family, that my decision to remain in this profession that I love has come at a cost to me and my family."
Sully says five years ago he and the rest of his fellow pilots at US Airways gave back almost $6.8 billion in pension, wages and other concessions, to keep the airline flying.
And while annual salaries can average anywhere from $37,000 for a first officer and well into the six figures for a captain, the shrinking workforce means pilots are often spread very thin.
As Capt. James Ray of the U.S. Airline Pilots Association said: "Twenty years ago, the average airline pilot would maybe work, oh, 70 to 80 hours, about three times a month. Now, that pilot's working 70 to 80 hours every week," he said.
"It started with deregulation in 1978. The onset of low-cost carriers really started to put stress on the system," said Peter Goelz, the former managing director of the National Transportation Safety Board. "Then you couple that with 9/11, the spike in fuel costs, you've really got the prescription for a very challenged industry."
The majority of pilots hired today are civilians coming out of flight school, who began their career at smaller airlines. And few have the military background Sullenberger had flying for the Air Force.
In 1992, roughly 90 percent of those hired by major carriers had flown for the military. By last year, fewer than 30 percent had.
"I think that there will always be people who want to do this," Sullenberger said. "It just may not be the same people who are doing it now."
"Are you concerned that that means if another situation like this one comes up in the future, you won't have as qualified a pilot flying the plane?" Couric asked.
"That just follows doesn't it?" Sullenberger said.
But despite the harsh economic realities, for the first time in jet aviation history, U.S. commercial carriers have gone two consecutive years without a crash fatality.
When contracted about Sullenberger's concerns, the Air Transport Association, which represents the principle U.S. carriers, had no comment.
The story of Flight 1549 has been a boost to the country. But it's also given those who work in the struggling industry a shot in the arm.
"Probably the most important words I've heard have been from my peers. That I have made them proud," Sullenberger said. "That they feel pride in themselves - a pride in their profession they hadn't felt for years. Sometimes decades. And they also tell me, especially ones at my airline who know me, that they were glad that I was the one flying that flight that day."
"Why does that make you feel so good?" Couric said.
"Their praise isn't given easily or readily," Sullenberger said.
But this pilot hopes his moment in the spotlight will remind the airlines - and those who fly - that attracting those with the right stuff may make all the difference.

Thanks for reading CBS NEWS.
Create your free account or log in
for more features.