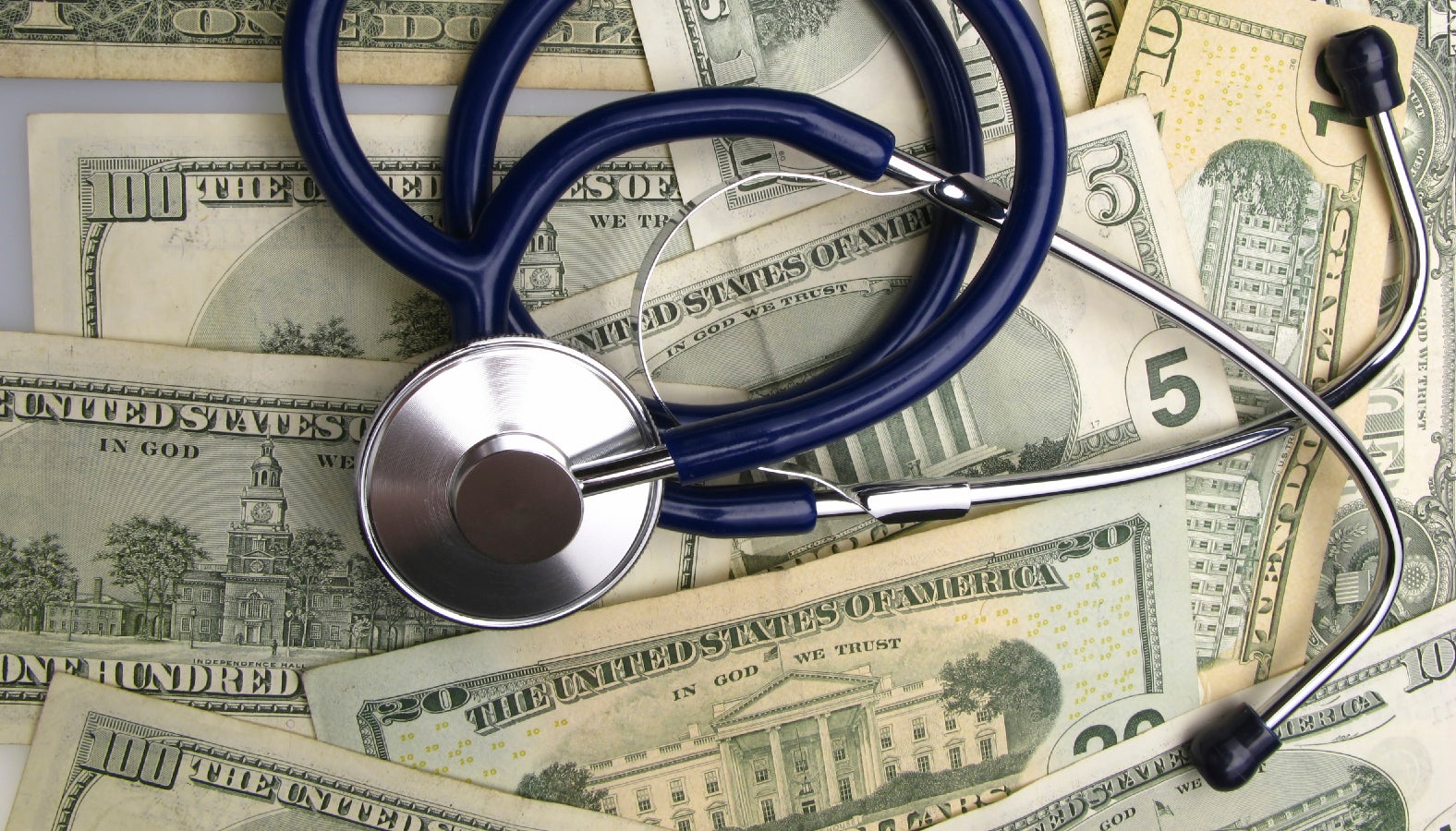 Can we be bribed into making smarter health choices?
It seems like a no-brainer: take a little pill once a day, avoid a life-threatening illness. But getting patients to take their medicines for heart disease and other life-threatening conditions can be a challenge. Asking them to change entrenched bad health habits, like quitting smoking, can present an even bigger challenge.
New studies, though, suggest money -- not the promise of good health alone -- may do the trick when it comes to encouraging better health behaviors.
The authors of new research published in the journal Addiction report that financial incentives helped pregnant women stop smoking and were cost-effective. The randomized controlled trial included more than 600 pregnant smokers. Half received about $600 worth of vouchers for quitting, along with the help of a smoking cessation program. The other half got the same counseling program but no financial incentives. The women who got the vouchers kicked the habit at a much higher rate than those who didn't (22.5 percent versus 8.6 percent). Their relapse rates six months after giving birth were also lower (33 percent versus 54 percent).
Another study in this week's Journal of the American Medical Association showed that when both patients and their doctors were rewarded financially, patients were more successful at reducing their low-density lipoprotein (LDL) cholesterol levels -- or "bad" cholesterol. The yearlong randomized controlled trial showed that financial rewards didn't work when given only to physicians or only to patients.
The lead author of that study, Dr. David Asch, a professor of medicine and executive director of the Center for Health Care Innovation at the University of Pennsylvania, in Philadelphia, told CBS News, "There's an enormous amount of enthusiasm for using financial incentives in healthcare settings." But he said there has not been a lot of research looking at the issue.
His study involved more than 300 primary care physicians from three respected U.S. medical centers, and included about 1,500 patients.
"We know from good clinical trials that statins are very effective at reducing your risk of later cardiovascular disease. There's good evidence these things work. There are many generic and inexpensive statins. It's a once-a-day pill and has very low side effects. It's a perfect set-up for great adherence," said Asch.
Yet adherence is low, he said. If there were a reliable way to get these individuals to lower their LDL cholesterols levels, many lives could be saved.
So Asch and his team divided physicians and patients into four groups to test different financial options: physician-only incentives, patient-only incentives, both patient and physician shared incentives, and a control group that received no incentives. Physicians in the physician-only incentive group were eligible to receive financial rewards up to $1,024 per patient, while those in the shared-incentive group would split the payout with their patients, receiving a maximum of $512 each.
Electronic pill bottles let the researchers know when patients took their medication. After taking their pills, patients in the patient-only incentive group were then enrolled in a daily lottery that gave them the chance to win a financial payout.
In the end, the group of doctors and patients who shared financial rewards achieved the best results. The study found that 49 percent of patients in the shared-incentive group reached their previously determined LDL goal (average LDL reduction of 33.6 mg/dl), compared with 36 to 40 percent in the other three groups where either no incentives were received (average reduction of 25.1 mg/dl), or where incentives were only given to either physicians or patients (average reductions of 27.9 mg/dl and 25.1 mg/dl, respectively).
"It takes two to tango," Asch said of the findings. "You have to patients and physicians have to work together to get the outcomes you want."
But while research shows financial incentives work, it raises the question, why should people have to be paid to do something they know they should do in the first place? Asch likens it to parents who bribe their kids to eat their broccoli by holding out the promise of a tasty dessert.
"The common view is that we should just need to educate people to take their medicines. Smoking kills you. Seat belts save lives. So much of our efforts are directed toward education. I'm not against education, but I think it's a decoy," said Asch, who added that people are complicated and that has to be taken into account.
He said the way to change behavior isn't by changing peoples' minds -- they probably already know what they should do. It just isn't easy.
"People know they should take their medications. It's about helping people improve their behaviors. They already know it's the potato salad and chocolate cake getting in the way of their diet," Asch added.
Dr. Suzette Glasner-Edwards, an associate professor at UCLA Integrated Substance Abuse Programs, Semel Institute of Neuroscience & Behavior, David Geffen School of Medicine, studies the power of incentives in changing behavior.
She said addiction experts use behavioral treatments that involve financial incentives to treat some addictions. The financial reward isn't directly treating the addictive or undesired behavior, she explained, but rather it's thwarting the unwanted behavior using a reward system.
"It's mostly a positive reinforcement model. Every time they do a good behavior, they get an incentive," said Glasner-Edwards, who sometimes uses the method in her private practice, for patients trying to lose weight or aiming to improve sleep habits, for example.
She said when you look at the cost effectiveness of a financial incentive -- perhaps a few hundred dollars over a few months' time -- compared to the eventual cost of the health care bills for people who don't take their medicines or who don't quit smoking, then it does make sense.
"We are wired to seek out reward and reinforcement -- things that bring us pleasure. So you can get a release of the brain's pleasure chemicals, like dopamine," Glasner-Edwards said. "It has to do with anticipation of reward and that has very powerful effects on the brain."
Thanks for reading CBS NEWS.
Create your free account or log in
for more features.