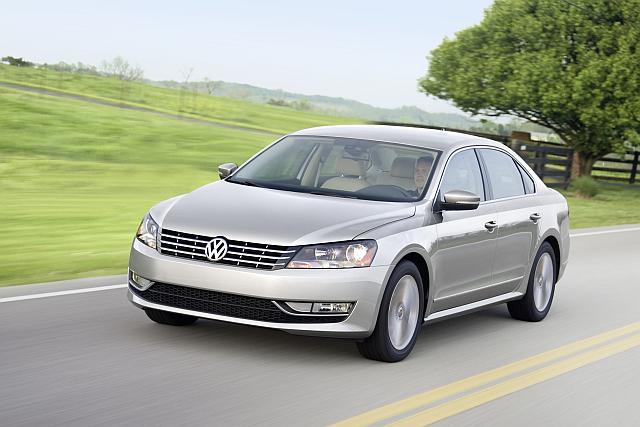 Can these cars really get 40 MPG?
(MoneyWatch) Automakers seem certain that there is marketing magic in gas mileage of 40 MPG, touting it constantly in TV ads. But can the cars with a 40 MPG rating by the EPA for highway driving really hit that benchmark?
Two publications, Motor Trend and Edmunds.com, set out to test that proposition this month. Each one tested six gas and diesel cars (no hybrids) with minimal overlap. But they did agree on one conclusion: Volkswagen diesels can meet and exceed 40 MPG in highway driving.
Edmunds, which tested a mix of compacts, subcompacts and one mid-size sedan, was quick to point out that whether a car hit the 40 MPG mark or merely came close didn't make a huge difference to real-world drivers. "Whether a car achieves 35 MPG or that all-hallowed 40 MPG, the difference won't have as much impact on your wallet as you might expect," says James Riswick, Edmunds automobile editor. "Any one of these vehicles would be a tremendous fuel efficiency upgrade if what you are trading in is a 20 MPG gas guzzler." The difference between the winning midsize 45 MPG Volkswagen Passat TDI diesel and the last-place, 37 MPG Chevrolet Sonic turbo would be $194 in annual fuel costs for a typical driver, according to Edmunds' calculations.
In addition to the Volkswagen diesel, the Mazda 3i (42.5 MPG) and the Ford Focus SFE (41.4) topped 40 MPG in highway driving. In a portion of the test driven only on interstate highway -- more mileage friendly than the approximated route in the EPA testing -- the VW Passat diesel registered a startling 51.7 MPG. The Edmunds testers drove the route again just to double-check it.
5 used cars NOT to buy
Made in America: 4 new cars roll from U.S. factories
Don't buy a used car with a dangerous defect
Over at Motor Trend, a Volkswagen diesel -- in this case the smaller Jetta TDI -- also topped the mileage derby with an average 41.6 MPG. The other 40-plus entrant among the compacts tested was the Chevrolet Cruze Eco, averaging 40.4. The Eco is a special, more expensive version of the Cruze with a wide range of tech tweaking to improve the mileage.
Like all auto enthusiast magazines, the staffers at Motor Trend care a lot about drivability -- especially how a car accelerates and handles if you drive it hard. To that end, they ranked their test cars by which ones they would most like to own and drive. The Jetta TDI finished third and the Chevy Cruze Eco second. The winner was the Mazda 3. Its 2.0-liter, four-cylinder engine with the company's new SkyActiv technology averaged 38.4 MPG in highway driving. But mostly the testers just loved to drive it. "Great-handling car with quick steering and very good feedback," said one of them.
The Mazda 3 has been getting a lot of love recently. It also made Kelley Blue Book'slist of coolest cars for under $18,000, starting at $14,766.
Having an achievable 40 MPG rating is a good recommendation for any new car. But as these publications point out, typical car owners will be driving mostly in a mix of city and suburban settings. So you need to check out the combined mileage ratings, lower than 40 MPG for all these vehicles, at the government web site fueleconomy.gov.
Thanks for reading CBS NEWS.
Create your free account or log in
for more features.