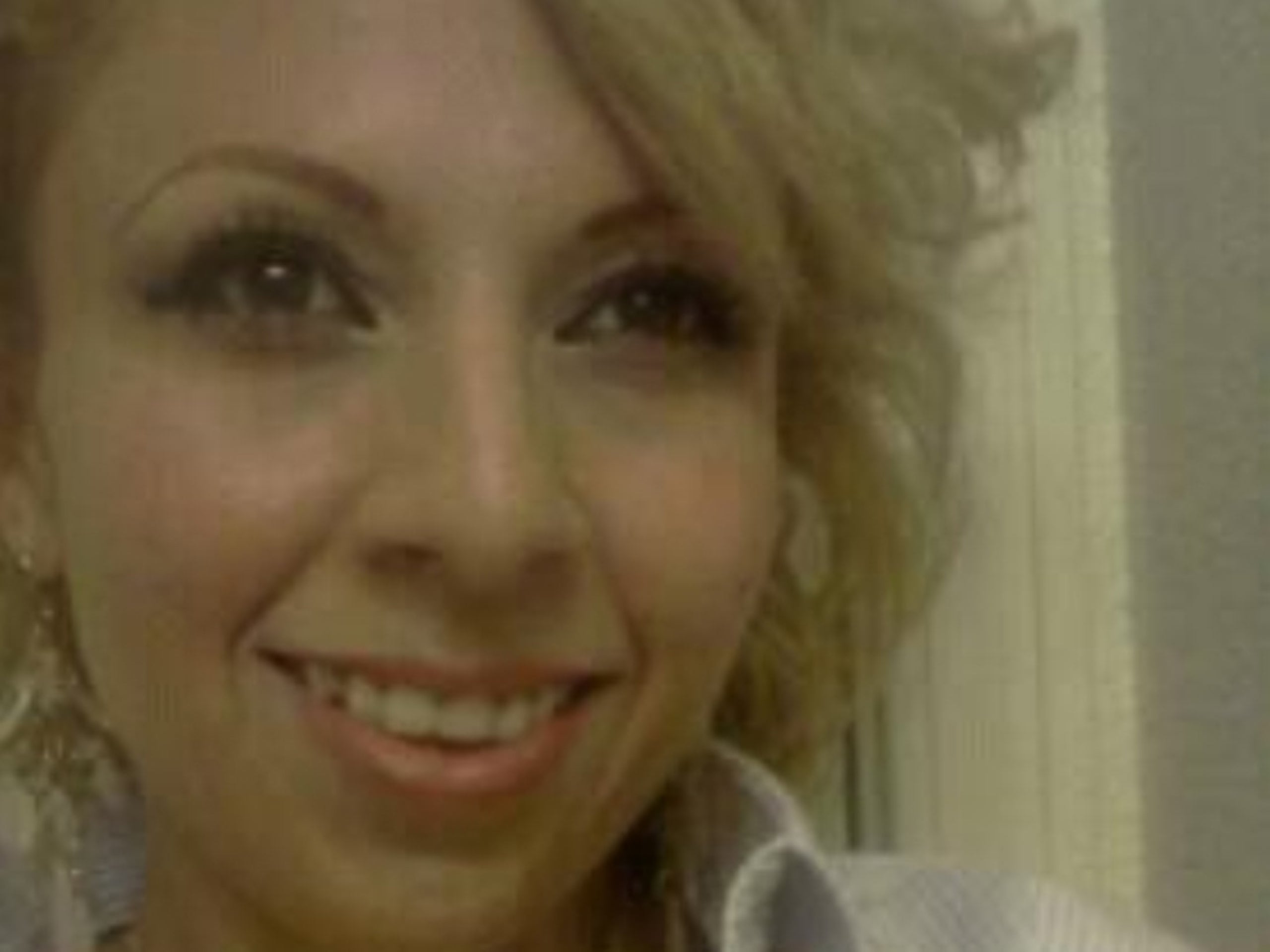 California mother mauled to death by pit bull
STOCKTON, California A California mother was killed by a pit bull dog that locals claimed had been terrorizing the neighborhood.
Family say Claudia Gallardo, 38, died after she was attacked by a Stockton pit bull Thursday evening.
The San Joaquin County Sheriff's Office said deputies received reports of the dog mauling around 8:20 p.m., reported CBS Sacramento.
Deputies who responded found the woman in the front yard of a residence with several massive wounds. Medics pronounced her dead at the scene.
San Joaquin County Animal Control arrived at the residence around 9:30 p.m. and removed the dog from the yard without further incident.
The pit bull, named "Russia" is being held at the San Joaquin County Animal Shelter until the investigation is completed.
Family members identified Gallardo as a mother-of-three.
The pit bull's owner Brian Hrenko said he did not know the victim but that she climbed over his front yard fence while he was gone.
"It makes me sad, real sad," he said. "But, I don't know who it is, so I really don't know how to feel."
A female friend of Hrenko's was at the home at the time, and says the victim claimed to be there to clean the house.
"The dog is just protecting its property. Whoever that girl was -- which I don't know who it was -- I feel bad for her family, whoever it was. But she should not have jumped over the fence," said Hrenko.
Hrenko said he was gone only 40 minutes, and when he returned home his female friend was distraught.
"She was hysterical, she said Russia attacked (the woman) and she just started going all crying and stuff," said Hrenko.
"So I don't really know exactly what happened, I want to talk to her myself."
"They asked me basically about the character of the dog, and then they asked me and this girl might have did something to this other girl ... got in a fight with her or something. You got to be kidding me," said Hrenko of his questioning.
Police have not confirmed a woman jumped the fence but said she was found on the driveway.
Hrenko said Russia has a history of attacking people.
"He gets in fights with my neighbors' dogs all the time. He's attacked people in the yard, but never actually bit them. He, like, chases them, knocked them in our swimming pool, chased one up a tree -- but, he's never actually bit and really hurt anybody," Hrenko said.
The investigation is ongoing.
Thanks for reading CBS NEWS.
Create your free account or log in
for more features.