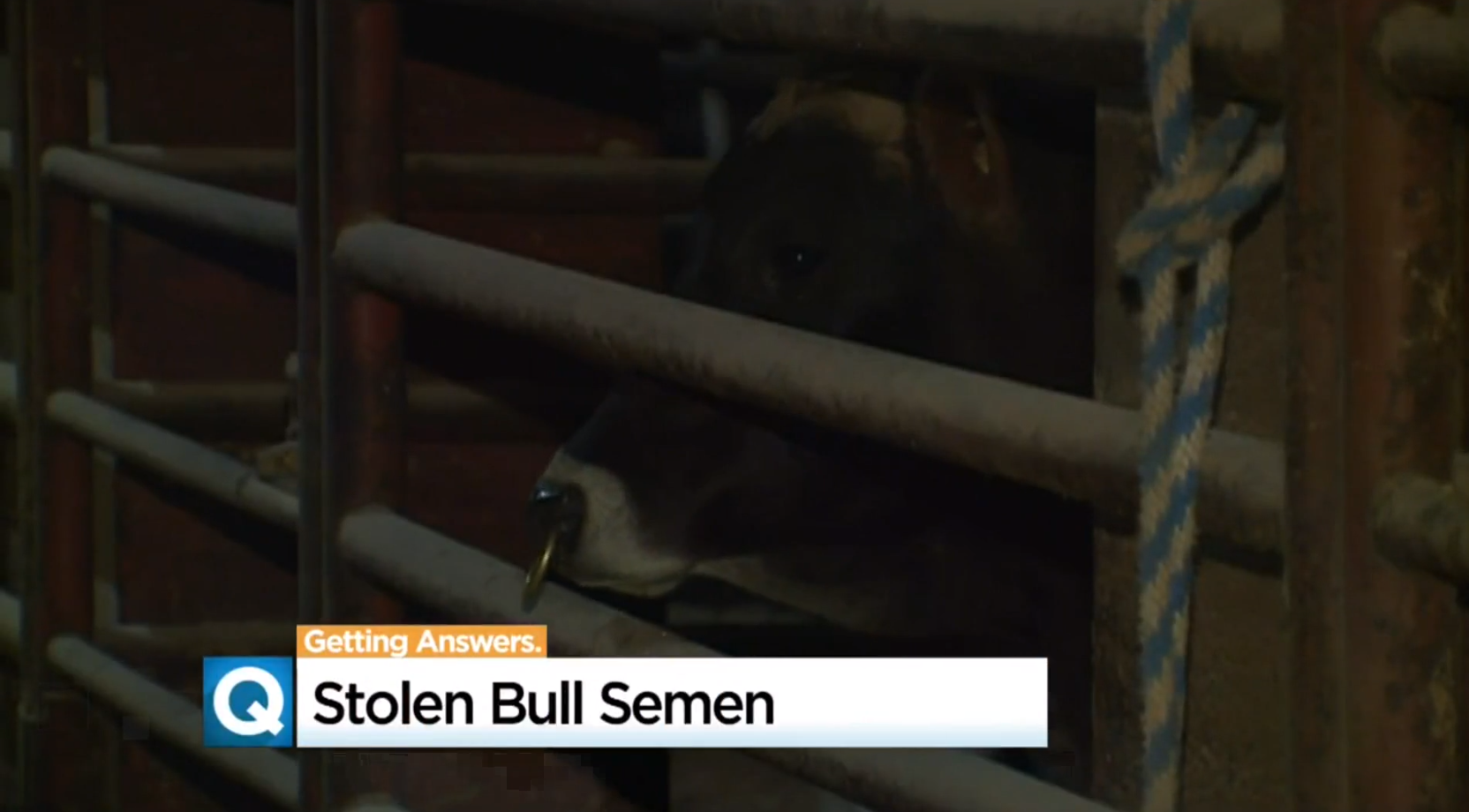 Bull semen, worth $50,000, stolen from Calif. farmer's truck
TURLOCK, Calif. -- Tanks filled with thousands of dollars worth of bull semen were stolen from a truck Sunday night, reports CBS Sacramento.
Nearly 3,500 units of sperm were stolen from the back of Anthony Reis' truck late Sunday night, enough to potentially impregnate more than 1,000 cattle, according to the station.
Reis had spent months collecting the semen -- reportedly worth nearly $50,000 -- from his bulls, including one considered the fifth most prized bull in world.
"You're trying to make a living ... the loss of all those units of semen, and probably taken by someone who had no idea what they were stealing, is very frustrating," he told CBS Sacramento.
Collected two to three times a week, the highly-prized semen is shipped to farms in California and across the world to impregnate cattle, according to the station. The animals are considered the cream of the crop and are selected for their genetic value.
"The genetics that these Bulls have in them is out of the top one percent of the world population," farm owner John Azevedo told CBS Sacramento.
"Over 70 to 75 percent of all cattle in the U.S. is inseminated artificially," Azevedo added.
The tanks that hold the genetic material are reportedly filled with liquid nitrogen to be stored at about -320 degrees Fahrenheit to keep the sperm frozen. The tanks must be handled by professionals -- otherwise it could be dangerous, reports the station.
Thanks for reading CBS NEWS.
Create your free account or log in
for more features.