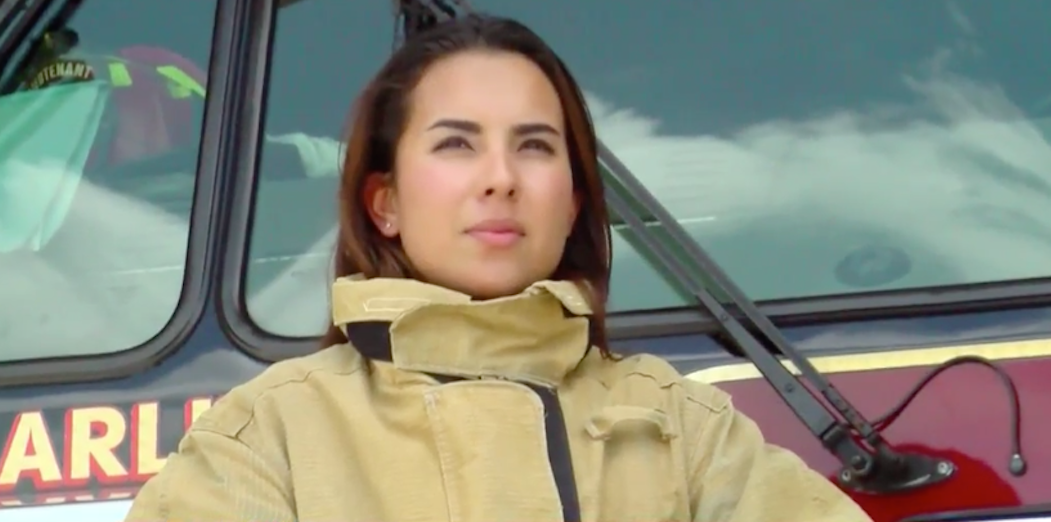 Texas fire department hires first female firefighter in its 105-year history
The Harlingen Fire Department in Texas has reached many milestones over its 105-year history: First time becoming a paid department, first time they named a fire chief, first Hispanic firefighter, to name a few. But there is something the department never had until last week — a female firefighter.
"While we have added new stations, new trucks and had many different chiefs, the one thing we have never had was a female firefighter," the department wrote in a statement online last week.
On Friday, history was made. Bree Rios officially earned the title firefighter, joining the 108 men who were already sworn to protect the city. Women in the past have tried to become firefighters in Harlingen, but Rios is the only one to pass the firefighter exam in its entirety, though it took her three tries to do so.
"Here in Harlingen, it's a first and I'm proud to be that person," Rios told CBS affiliate KGBT-TV in Texas on Tuesday. "It's just something that I wanted to do ever since I was younger."
Her father, Victor, may have had something to do with that.
Victor has been working as an engineer for the Harlingen Fire Department for more than 20 years, and Rios has been following in his footsteps ever since she was a little girl.
"When she was little she told me, 'Well, one of these days I'm going to work with you, daddy,'" Victor told KGBT-TV.
Rios won't work directly with the fire department until she completes orientation and a firefighter course over the next 4 months.
But that hasn't stopped residents in the city from offering their congratulations.
"I've had people reach out to me, girls out in public say, 'Hey aren't you that girl or hey I've heard about you, you look familiar,'" Rios said. "I've realized how big of an impact it's made, and it's only been not even a week yet."
Her coworkers are just as excited, and believe she'll be a perfect fit.
"I have no doubt in my mind that she will be able to physically be able to do anything and everything every other firefighter here at this job is required to do," Harlingen Fire Department Lt. Jamie Quiroga told KGBT-TV.
With a little determination, Rios wants women to know they can do just about anything — and this should serve as proof.
"If you set your mind to something and you really want to do it, go out and do it," said Rios. "It can happen."
Thanks for reading CBS NEWS.
Create your free account or log in
for more features.