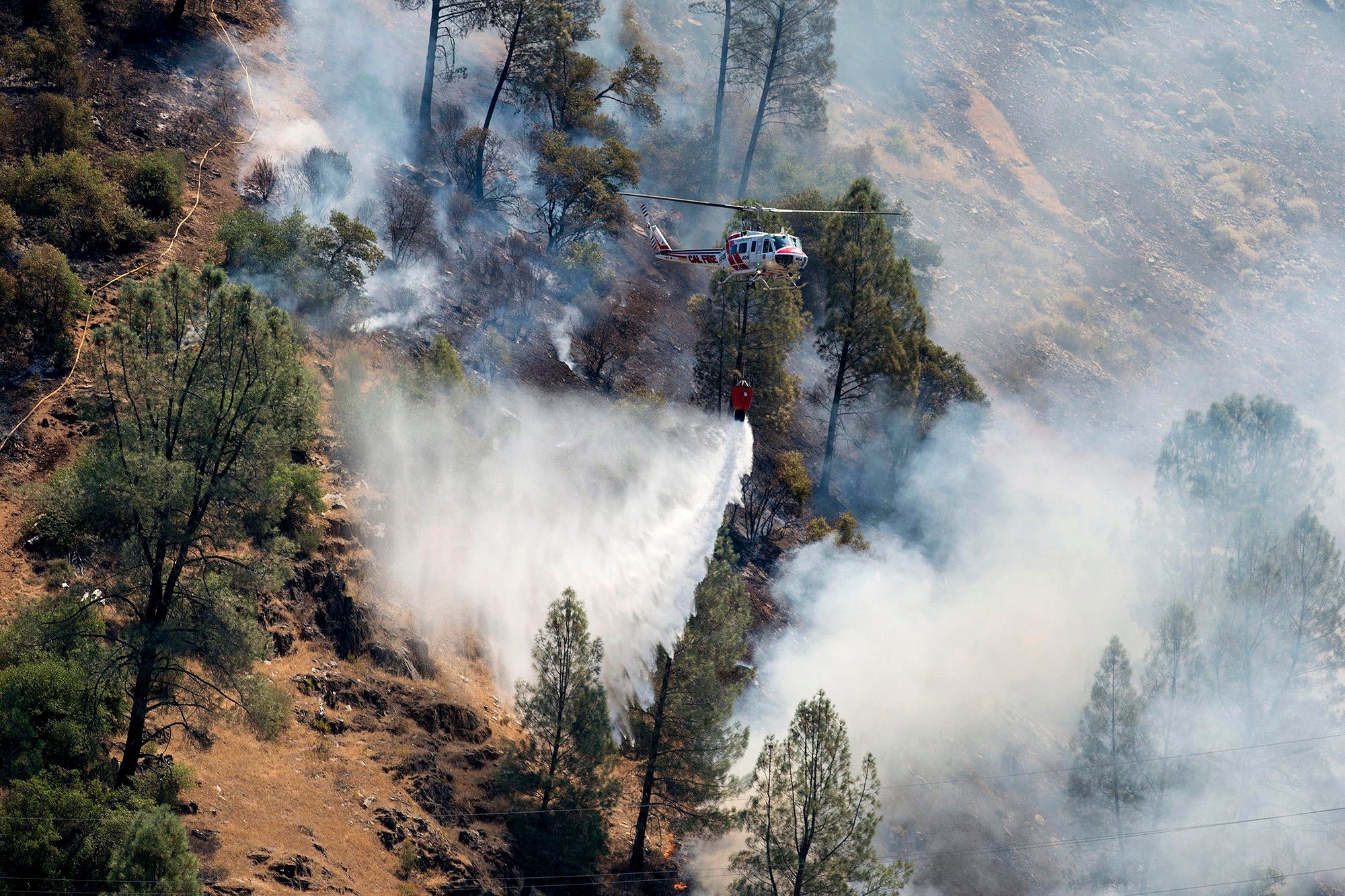 Second-generation firefighter killed battling Ferguson fire near Yosemite National Park
YOSEMITE NATIONAL PARK, Calif. -- Officials say a firefighter killed while battling a wildfire near Yosemite National Park was driving a bulldozer and trying to prevent the fire from spreading. Braden Varney, 36, was a second generation firefighter, state fire officials told CBS Sacramento.
California Department of Forestry and Fire Protection Chief Nancy Koerperich said Saturday that Varney was cutting a "fire break" with the vehicle to prevent the blaze from spreading when he was killed.
First responders haven't been able to retrieve Varney's body from inside the bulldozer because of a "rollover."
Koerperich says he'd been working since the fire broke out Friday night and was making his way out of the fire area when he was fatally injured.
Officials are still trying to determine the circumstances surrounding his death.
Varney had worked for CalFire for 10 years. His father also worked as a CalFire heavy equipment operator.
"Braden is known by everyone in Mariposa County and is a star in our community and is a friend of everyone," Mariposa County Sheriff Doug Binnewies said.
Gov. Jerry Brown ordered flags at the state's capitol to be flown at half-staff to honor "a man who dedicated his life to protecting his fellow Californians."
Power in Yosemite Valley was affected when lines were turned off while firefighters worked to quell the blaze, CBS Sacramento reports.
Last year, state firefighter Cory Iverson died of burns and smoke inhalation while battling a wildfire in Ventura County. A preliminary state fire report said Iverson was laying hose line near a firebreak cut by bulldozers when he was surrounded by spot fires that exploded around him and cut off his retreat.
The Ferguson Fire is burning in Mariposa County, near the west end of Yosemite National Park and the Sierra National Forest.

Thanks for reading CBS NEWS.
Create your free account or log in
for more features.