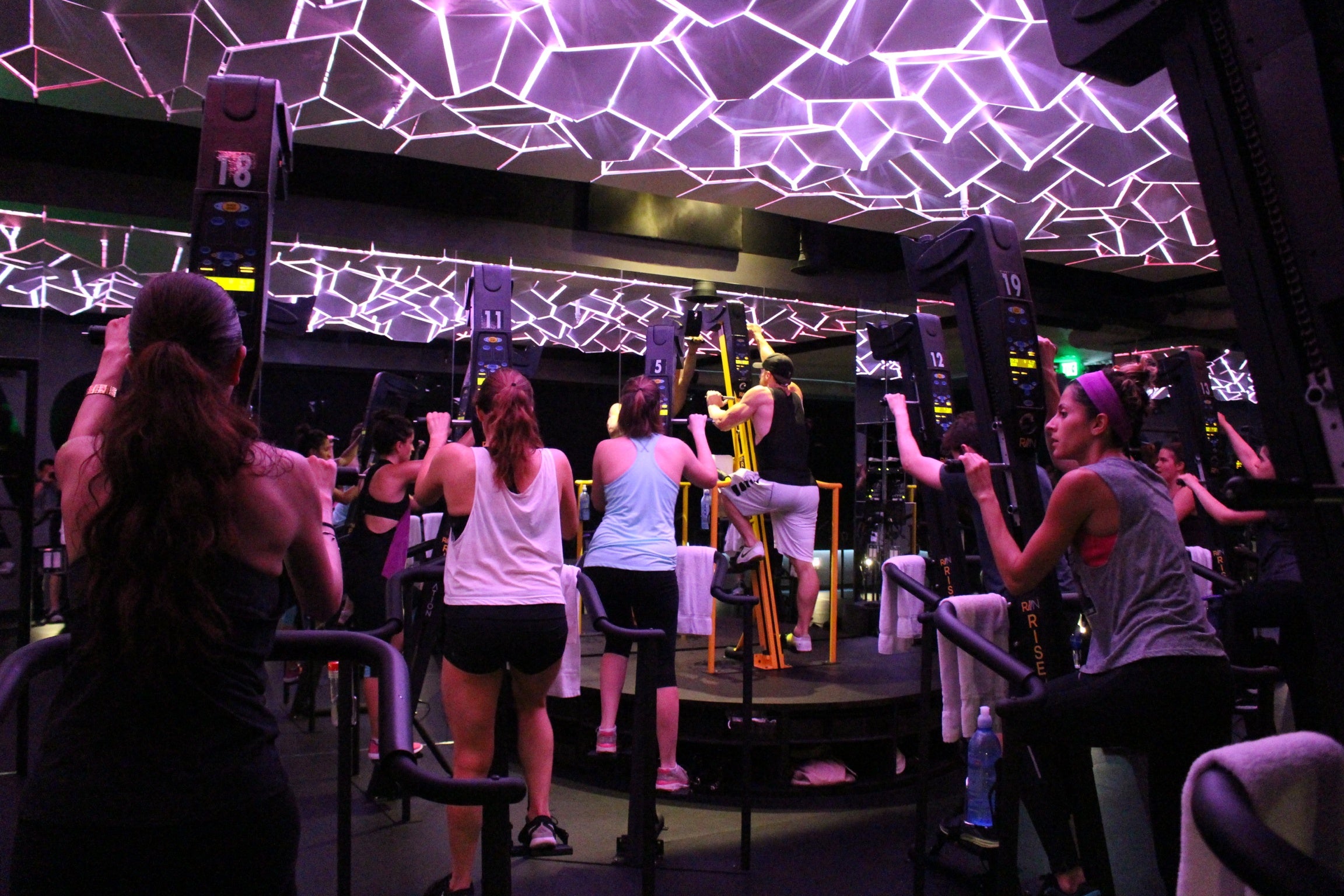 Fitness fad brings nightclub vibe into health clubs
This piece originally aired on July 30, 2015.
More than 54 million Americans are paying to sweat at boutique studios, the fastest-growing part of the fitness industry, CBS News' Ben Tracy reports.
One of the hottest and hardest workouts of the summer uses a machine you probably haven't seen since the 1980s -- the VersaClimber.
"VersaClimber is a machine that you find in the corner collecting dust because people don't know what it is anymore, and it's very intimidating and very tough," Rise Nation owner Jason Walsh said.
Rise Nation, a boutique studio in Los Angeles, offers 30 minute, heart-pounding, climbing classes.
According to Walsh, sometimes it can be a hard sell.
"It is until people start going, so then people get interested," Walsh said. "Most people have never been on a VersaClimber. I'd say 99 percent of people haven't been on a VersaClimber.
Walsh has used the machine for years to train his celebrity clients such as Bradley Cooper, Matt Damon, Jessica Biel and Amy Adams. Hillary Duff was climbing the day CBS News visited the class.
And why not? The VersaClimber is what made that Russian guy in "Rocky IV," Ivan Drago, super scary. But what's old is new again in all sorts of group fitness classes.
If you like to run, there's a treadmill class. You can row with a row of other people and even jumpstart your heart in a mini trampoline class.
These boutique fitness studios now account for 42 percent of the American health club market. That's double what it was just a year ago. The average gym membership is about $57 per month while just one class at a boutique studio can run $25 to $40.
Fitness fans pay up because they like the group experience and a health club that looks and sounds more like a nightclub.
There's also technology, which is putting a new spin on indoor cycling at studios like Flywheel.
Instructor Elizabeth Hill said the tech pack on each bike allows you to know your precise speed and resistance. It computes a score that can be shown on two large screens during class.
"You can either use it to compete with others or you can use it to compete with yourself," Hill said. "You can know exactly what you're doing every class."
That kind of class-based competition is drawing more men into group fitness, which has historically been dominated by women.
Walsh said he's good at yelling orders, but he never imagined he'd be on a stage wearing that little microphone.
"I've gone Madonna with it. It's really sort of embarrassing, but I'm embracing it," he said.
Thanks for reading CBS NEWS.
Create your free account or log in
for more features.