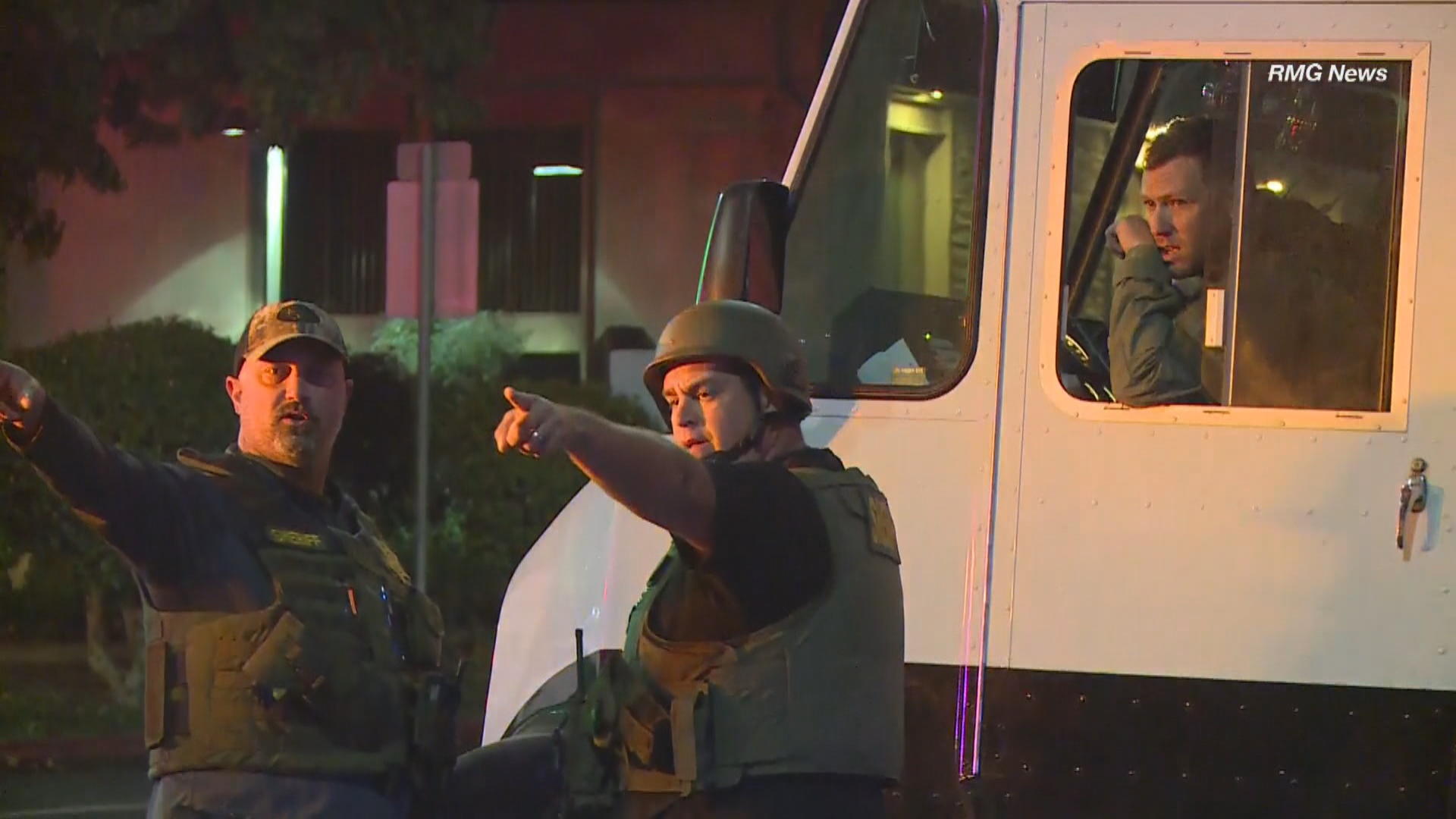 California bar shooting: Witnesses describe escaping as gunman reloaded
Twelve people, including a sheriff's sergeant, were killed in a mass shooting at a crowded Southern California bar Wednesday night. The Borderline Bar and Grill in Thousand Oaks was filled with college students when witnesses say a gunman, dressed in a trench coat, shot the bouncer at the front door then fired multiple rounds. Police found the shooter dead inside, possibly from a self-inflicted wound.
"It's a horrific scene in there. There's blood everywhere," Ventura County sheriff Geoff Dean said Thursday morning.
Many of the people at the bar were local students, there to celebrate "College Country Night." Witnesses say people were dancing and having a good time when someone stormed in, and began firing.
"Before it happened it was just a normal Wednesday night, just having a good time and as soon as it all started, it just went to utter chaos real quick," Cole Knapp said.
"I heard shots and that's not a noise you mistake for anything else," said Matt Wennerstrom, who described the shooter as tall, over six feet, and dressed in dark clothing. After Wennerstrom realized shots had been fired, he said he grabbed as many others as he could and took shelter under a pool table. Once Wennerstrom could tell that the gunman was reloading he and others escaped through a window.
Ben Campbell said he was dancing when he heard the gunshots and immediately hit the ground. "The windows broke and I just hopped out the window and I was one of the last people out," Campbell said.
Once safely outside, those who were uninjured hugged and cried, traumatized and worried about the others still inside. John was inside the bar near the front door with his stepdad. He said they watched the gunman shoot the bouncer and then move through the bar.
"I ran out the front door…I hear chairs being thrown out the window, people were trying to get out the window and the gunman went to the, he went behind the cash register...there was probably 12 shots before I got out the front door," John said.
"He reloaded and then just kept on popping them off," said Tim, John's stepdad. He said he regrets not staying in the bar to help other victims. "There was just young people like young, 18, 19, 20 just having a great time. And this maniac came in and started shooting at people. For no reason at all."
Authorities said the officer killed in the shooting was 29-year veteran deputy Ron Helus. Helus was among the first responders and was shot while entering the building where the shooting was taking place. He died at the hospital Thursday morning.
"Ron was a hardworking, dedicated sheriff's sergeant, he was totally committed. He gave his all. And tonight, as I told his wife, he died a hero because he went, he went in to save lives, to save other people's lives," Dean said. [Editor's note: On Dec. 7, investigators revealed that Helus was accidentally killed by a patrolman's bullet; he was also struck 5 times by the gunman. Read the latest story here.]
Helus is said to be survived by his wife and son. Authorities said he was about a year from retirement.
One of the people who survived this shooting told CBS station KCBS-TV he survived the Las Vegas shooting last year. Thousand Oaks is considered the third-safest city in the country.
Thanks for reading CBS NEWS.
Create your free account or log in
for more features.