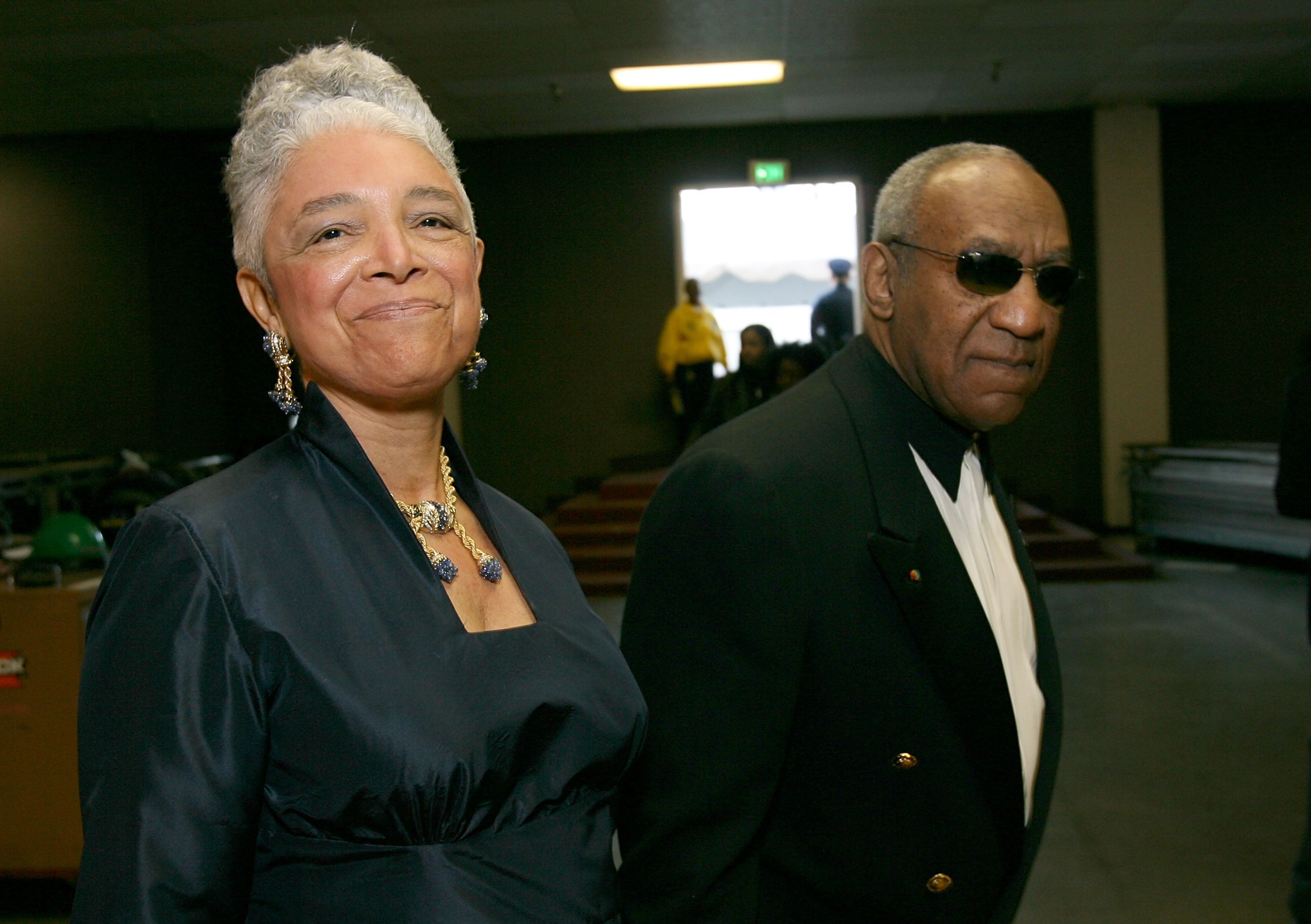 Bill Cosby's wife Camille speaks up
After weeks of media headlines and scrutiny and a subsequent career downfall, Bill Cosby's wife, Camille, is speaking up and standing by her husband of 50 years.
Over the last month, more than 15 women have come forward with stories claiming that the 77-year-old comedian had drugged and sexually assaulted them. The alleged incidents date as far back as the 1960s.
Bill has largely stayed silent on the matter, though he did open up to the New York Post about his wife and the ongoing allegations: "Love and the strength of womanhood. Let me say it again, love and the strength of womanhood. And, you could reverse it, the strength of womanhood and love."
Here's what Camille had to say in her statement on Monday:
"I met my husband, Bill Cosby, in 1963, and we were married in 1964. The man I met, and fell in love with, and whom I continue to love, is the man you all knew through his work. He is a kind man, a generous man, a funny man, and a wonderful husband, father and friend. He is the man you thought you knew.
A different man has been portrayed in the media over the last two months. It is the portrait of a man I do not know. It is also a portrait painted by individuals and organizations whom many in the media have given a pass. There appears to be no vetting of my husband's accusers before stories are published or aired. An accusation is published, and immediately goes viral.
We all followed the story of the article in the "Rolling Stone" concerning allegations of rape at the University of Virginia. The story was heart-breaking, but ultimately appears to be proved to be untrue. Many in the media were quick to link that story to stories about my husband - until that story unwound.
None of us will ever want to be in the position of attacking a victim. But the question should be asked - who is the victim?"
Camille's comments come as yet another Cosby stand-up performance was canceled (in Houston) and Spelman College in Atlanta suspended its endowed professorship with the actor.
His upcoming TV series got scrapped, too. And he's stepped down as a member of the board of trustees at Temple University.
Thanks for reading CBS NEWS.
Create your free account or log in
for more features.