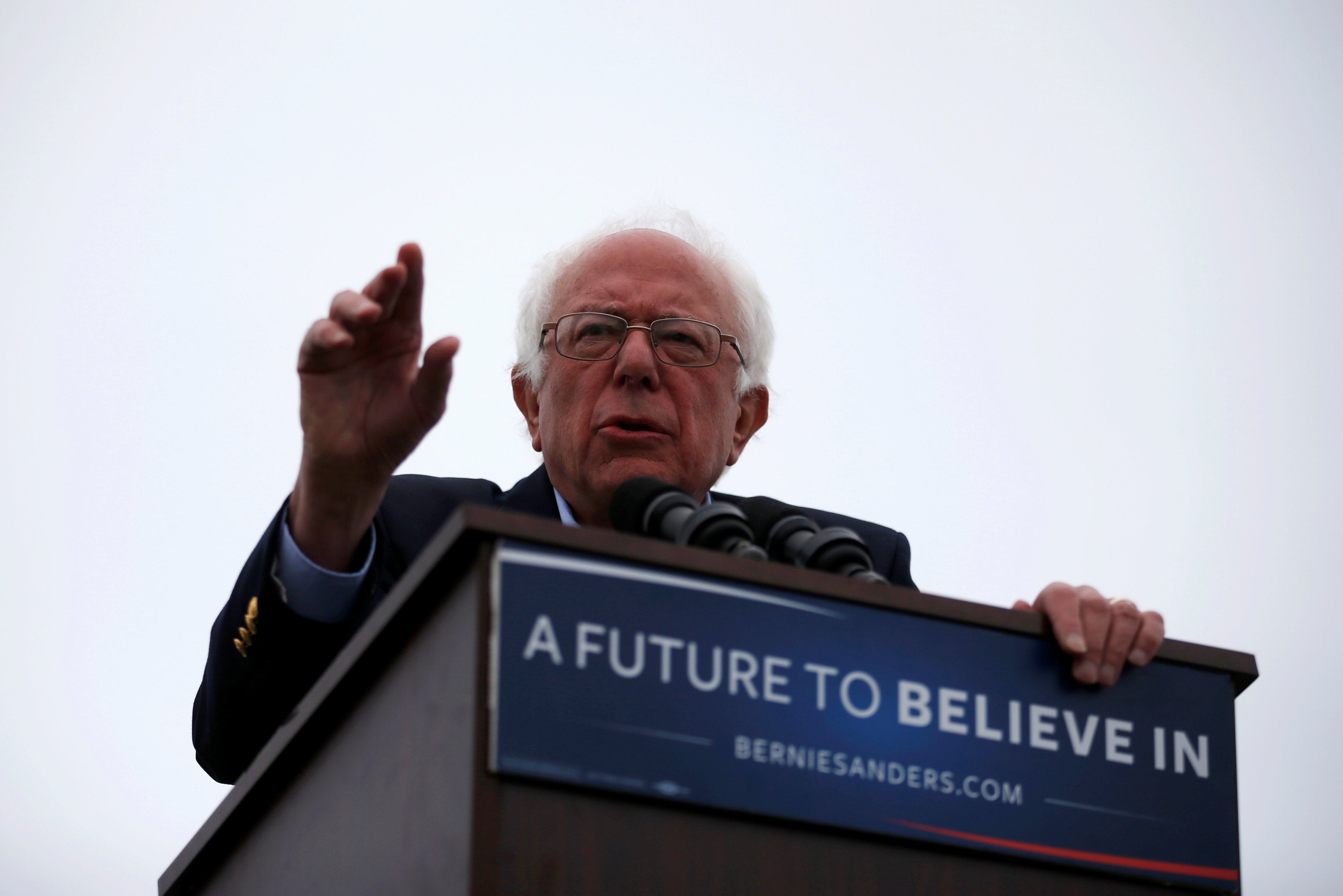 What are Bernie Sanders' grievances against the DNC chair?
Sen. Bernie Sanders on Sunday said that while he wouldn't describe the Democratic presidential nomination process as "rigged," he called it a "dumb process which has certainly disadvantaged our campaign."
The Vermont independent made the remark on CBS's "Face the Nation" after he was asked whether he agrees with Donald Trump's characterization that "Hillary Clinton and Debbie Wasserman Schultz will not allow Bernie Sanders to win."
A week earlier, Sanders told CBS News he personally likes Wasserman Schultz, but doesn't believe she's the right leader for the Democratic Party. On Sunday, he called the nomination process "dumb" because of states that hold closed primaries whereby independents are barred from participating.
Tensions between Sanders and Wasserman Schultz have been escalating over the last several weeks. Not only has Sanders said Wasserman Schultz shouldn't keep her job as Democratic National Committee chairwoman, but he's also backing and fundraising for her Democratic primary opponent, Tim Canova, an activist and law professor.
Sanders and his campaign have expressed dissatisfaction about the DNC and Wasserman Schultz for months.
"I do feel certainly that the process has not been fair as administered by Debbie Wasserman Schultz," Sanders' campaign manager Jeff Weaver said on "Fox and Friends" last week.
Weaver said he believes there are many people at the DNC "who've been very put off by the way in which Debbie Wasserman Schultz has run this whole thing, whether it was the tramped debate schedule at the beginning or shutting Senator Sanders off from his own data back right before the Iowa caucuses."
Sanders' campaign has complained that the Democratic presidential debates were purposely scheduled early in the primary season or during weekends because a smaller audience would benefit Clinton. Weaver was also referring to the DNC's decision to suspend Sanders' access to a shared voter database after a few Sanders campaign workers allegedly took advantage of a technical glitch in the database and tapped into confidential data from Hillary Clinton's campaign. Sanders' campaign filed a federal complaint over the decision, and dropped the lawsuit in late April.
Weaver also slammed the DNC for organizing a joint fundraising committee with Clinton, but suggested the DNC didn't follow through on a similar agreement with Sanders.
After violence erupted at Nevada's Democratic state convention, Sanders and Wasserman Schultz got into a nasty exchange over Sanders' reaction to the event.
In early May, Sanders accused Wasserman Schultz of trying to tip the Democratic National Convention in Philadelphia this July in Clinton's favor by filling a number of key committees with her supporters.
Wasserman Schultz announced last week that she would give most of the party's platform committee seats to Clinton and Sanders. Of the 15 slots, she gave six to Clinton, five to Sanders and she has four.
Thanks for reading CBS NEWS.
Create your free account or log in
for more features.