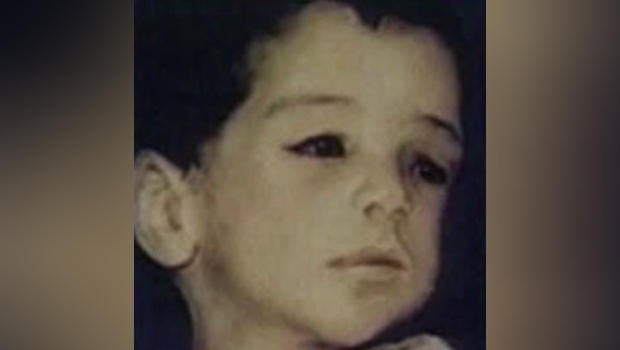 "Baby Lollipops" murder trial: Florida jury finds mother guilty for 3rd time
MIAMI -- The jury deliberated for just under four hours in the trial of a mother accused of murdering her 3-year-old son decades ago, CBS Miami reports. Ana Maria Cardona, on trial for the third time, was found guilty for a third time.
Cardona is accused of killing her son Lazaro Figueroa in November 1990.
Her first two convictions were overturned.
A first-degree murder conviction carries with it an automatic life in prison sentence. Two previous convictions and death sentences were tossed out by the Florida Supreme Court.
Figueroa was known as Baby Lollipops because of the T-shirt he was wearing when authorities found his body. Police initially did not know who he was.
During closing arguments, prosecutors pointed the finger at his mother saying she abused Lazaro most of his life -- he was only 18 pounds at the time of his death -- that she ultimately beat him, then left him to die in the bushes in Miami Beach.
"'Before you kill me, I'll kill you.' That's what Ana Cardona said to her child and that's what she did," said prosecutor Reid Rubin during closing arguments. "She left her son Lazaro Figueroa in bushes, in dirt to die alone, being eaten by insects."
Cardona's defense attorney Stephen Yermish tried to convince the jury that she may have been a bad mother, but not a killer.
"I can only assume that you are angry at Ana Cardona, you have every right to be," Yermish said during closings. Ana was a lousy mother ... the evidence will establish that while the charge of aggravated child abuse may have been proven, and I'll leave that up to you, the charge of murder has not."
Cardona has given several accounts of what happened to her son over the years.
The Associated Press writes that Cardona told investigators after her arrest that Figueroa hit his head falling out of bed, and that she hid his body hoping not to lose custody of her other children. This week, she said that was not the truth.
When she took the stand, she said the real culprit was her former girlfriend Olivia Gonzalez.
Gonzalez took a plea years ago and has already served her time.
"What killed him at that time, on those days was the blow to the head at the hand of Olivia Gonzalez with a baseball bat," Yermish said.
Prosecutors urged the jury not to believe that version, that the one who killed Lazaro was his own mother.
"After suffering years, months, weeks, days, of continuous abuse by her and under her watch, Lazaro inevitably withered and died laying in dirt until his little heart stopped beating," Reid said.
Thanks for reading CBS NEWS.
Create your free account or log in
for more features.