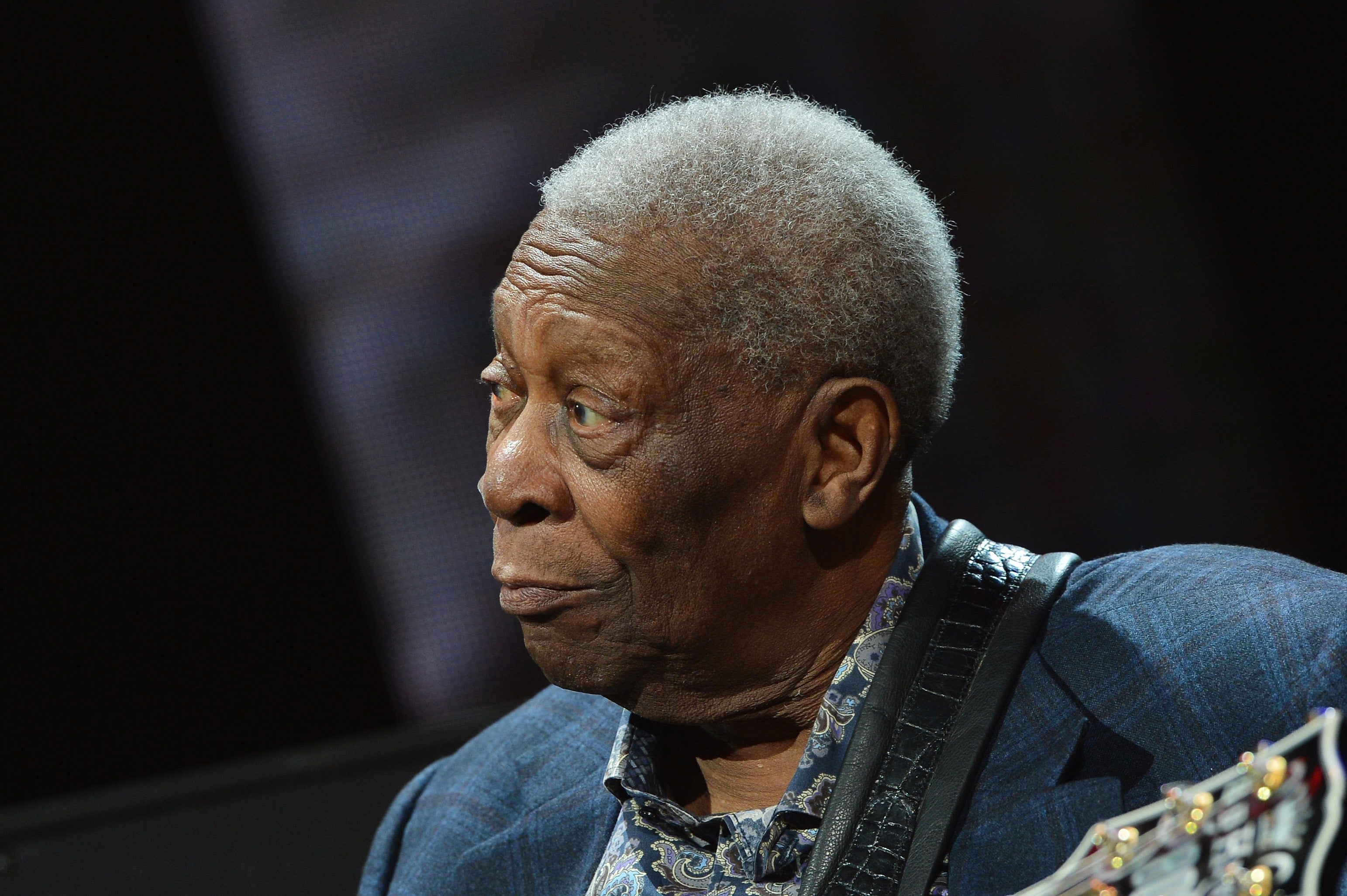 LAS VEGAS -- Blues legend B.B. King has died in Las Vegas at age 89, his daughter confirmed to CBS News.
Shirley King was distraught, and alluded to a recent court battle, saying his children weren't allowed to be with him when he died.
"I'm just very torn up they wouldn't let me see my father since he passed. I don't know what to say. I cant believe they went to fighting and they kept him away from the family so he could go and not have the family say goodbye," she said.
"I hope that I can get some media investigate what's going on. Something's not right about this picture. We should be able to see him in his last moments. I got a call from someone in the news media and that's how I found out initially.
"I appreciate the great man he was and he'll always be a famous icon. Those moments should have never been stolen from me. He was a family man who took care of his whole family. He will always live in my heart. God Bless"
Attorney Brent Bryson told The Associated Press King died peacefully in his sleep at 9:40 p.m. PDT Thursday at his home.
The one-time farmhand brought new fans to the blues and influenced a generation of musicians with his heartfelt vocals and soaring guitar on songs such as "The Thrill Is Gone."
King got his start in radio with a gospel quartet in Mississippi, but soon moved to Memphis, Tennessee, where a job as a disc jockey at WDIA gave him access to a wide range of recordings. He studied the great blues and jazz guitarists, including Django Reinhardt and T-Bone Walker, and played live music a few minutes each day as the "Beale Street Blues Boy," later shortened to B.B.
King sold millions of records worldwide. He was inducted into the Blues Foundation Hall of Fame in 1984, the Rock and Roll Hall of Fame in 1987 and received the Songwriters Hall of Fame Lifetime Achievement Award in 1990. He received the Presidential Medal of Freedom from President George W. Bush, gave a guitar to Pope John Paul II and had President Barack Obama sing along to his "Sweet Home Chicago."
Other Grammys included best male rhythm 'n' blues performance in 1971 for "The Thrill Is Gone," best ethnic or traditional recording in 1982 for "There Must Be a Better World Somewhere" and best traditional blues recording or album several times. His final Grammy came in 2009 for best blues album for "One Kind Favor."
Through it all, King modestly insisted he was simply maintaining a tradition.
"I'm just one who carried the baton because it was started long before me," he told the AP in 2008.
King played a Gibson guitar he affectionately called Lucille and was not only the undisputed king of the blues but a mentor to scores of guitarists, including Eric Clapton. King and Clapton even did an album together, called "Riding with the King."
Clapton posted a video tribute to King on Facebook Friday, saying in part, "I just want to express my sadness and say 'thank you' to my dear friend, B.B. King. I want to thank him for all the inspiration and encouragement he gave me as a player over the years and for the friendship that we enoyed. ... He was a beacon for all of us who loved this kind of music."
He was awarded his 15th Grammy in 2009 in the traditional blues album category for "One Kind Favor."
King was the last of the legendary bluesmen from the Mississippi Delta, reports CBS News' Danielle Nottingham.
Riley B. King, the son of sharecroppers, was born on a cotton plantation. He hitchhiked to Memphis in his 20s, and soon earned the nickname Blues Boy, or B.B., Nottingham adds.
In an interview with CBS News, King described the blues this way: "It's good for me when I'm feelin' bad, and good for me when I'm feelin' good. It's kind of like how religious music is to a lot of people."
King also teamed up with U2 for a song in the band's documentary "Rattle and Hum."
He had an audience with Pope John Paul II and performed at a 2012 White House concert attended by President Obama.
King was married twice. He had 15 biological and adopted children. Family members say 11 survive.
He had type 2 diabetes later in life, but still performed hundreds of concerts a year, and continued to tour into his late 80s. When he wasn't recording, he toured the world relentlessly, playing 342 one-nighters in 1956. In 1989, he spent 300 days on the road. After he turned 80, he vowed he would cut back, and he did, somewhat, to about 100 shows a year.
He was also a licensed pilot who stopped flying around the age of 70.
King always let his fingers do the flying, Nottingham observes.
Thanks for reading CBS NEWS.
Create your free account or log in
for more features.