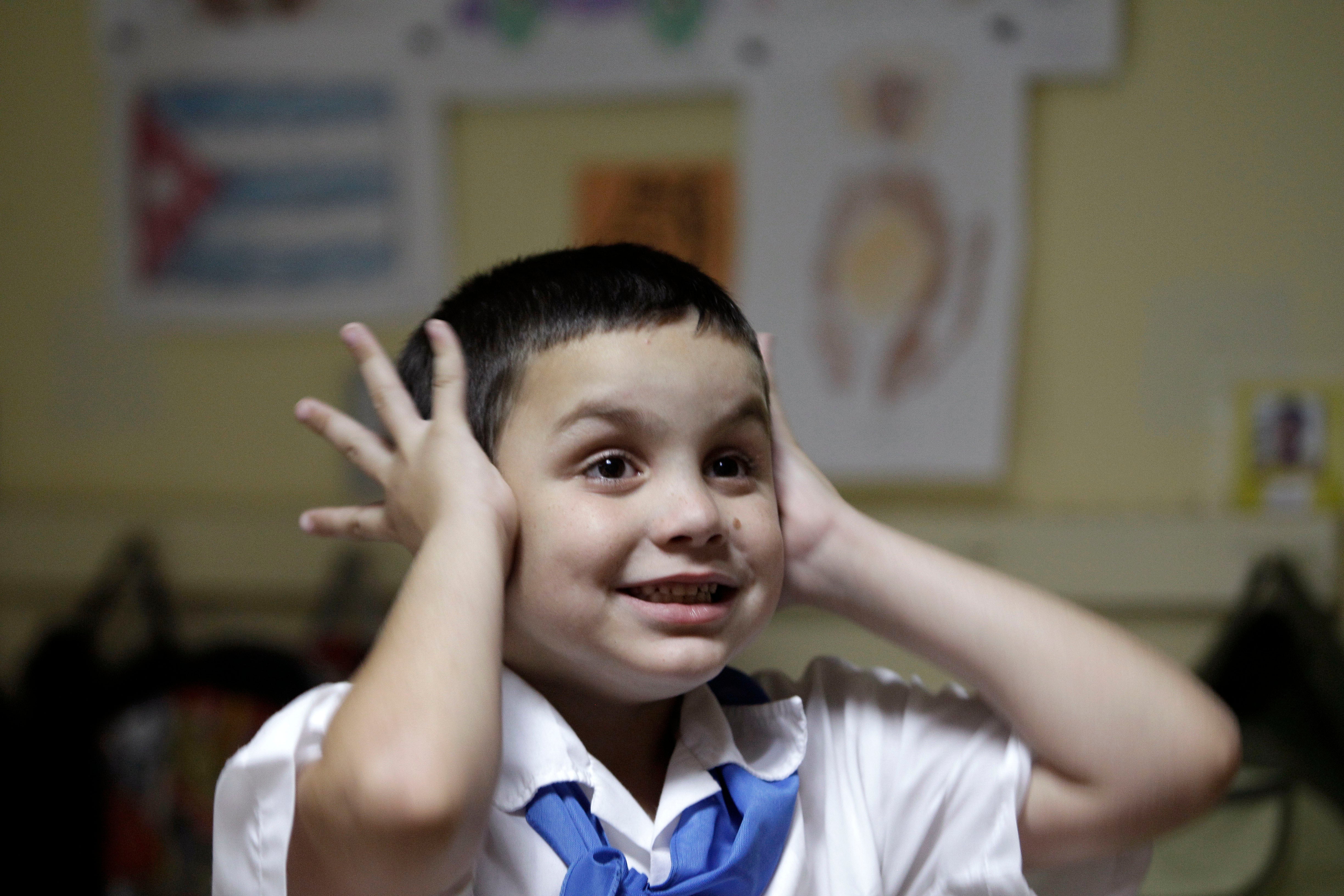 Autism diagnosis more difficult to make in Hispanic children, say pediatricians
Hispanic children are less likely to get diagnosed with autism than other children, according to new research.
Even if they do get the proper diagnosis, medical professionals likely discover the problem years later than their counterparts.
Doctors are reporting in the Aug. 19 issue of Pediatrics that pediatricians who were surveyed cite language or cultural barriers to identifying autism spectrum disorders (ASD) in Hispanic children as reasons for the gaps in care.
"Latino children are diagnosed with (autism spectrum disorders) at low rates, and this investigation found several provider-related factors that might explain these disparities," wrote the researchers, led by Dr. Katherine E. Zuckerman, a pediatrician at Oregon Health & Science University in Portland.
Autism spectrum disorders are a group of developmental disabilities that can range in severity, that often impair development of social, communication and behavioral skills. An estimated one in 50 U.S. schoolchildren have an autism spectrum disorder, according to the Centers for Disease Control and Prevention.
Previous studies show minority children tend to be diagnosed later with autism 2.5 years later than white children. That's problematic because experts often state earlier intervention with autism treatments are tied to better outcomes.
A June 2013 study, also in Pediatrics, found minority children who get diagnosed with autism are also less likely to receive medical services, such as to visiting specialists like neurologists and gastroenterologists. The researchers also found at that time that Hispanic children had lower rates of psychiatric evaluation and neuropsychiatric testing compared to white children.
The new study aimed to find reasons behind these disparities. Researchers surveyed nearly 270 primary care physicians (PCPs) from the state of California -- the state with the highest population of Hispanic children -- to see how they screened children for autism. Primary care physicians were picked because they have the most frequent contact with families, and may play a critical role in early diagnosis.
The researchers found more than 80 percent of them offered some form of developmental screening, but only 29 percent offered Spanish-language screening as the American Academy of Pediatrics (AAP) advises.
The AAP guidelines recommend that primary care doctors perform developmental screening at 9, 18, and 24 to 30 months and autism-specific screening at 18 and 24 to 30 months. They can also refer a patient to a specialist for testing.
When asked to compare the difficulty of recognizing autism signs and symptoms in white, Hispanic or African American children, the researchers reported the most difficulties in African American and Hispanic children.
Even if the doctor followed the guidelines or if more than 25 percent of his or her patients were Hispanic, doctors still reported having more difficulty screening Hispanic children than white children.
Most surveyed primary care doctors said they thought Hispanic parents were less knowledgeable about ASDs than white parents. About 75 percent of all surveyed doctors said they experienced one or more barriers when diagnosing autism in Hispanic children. The most frequent problems were access to developmental specialists, language differences between doctors and patients and limited access to primary care.
The researchers called on pediatricians to develop cheaper screening tools to combat these gaps in patient diagnosis and reduce language-based disparities. They pointed out the CDC's "Learn the Signs. Act Early" campaign is an example of a patient-focused effort targeted to reach Spanish-speaking Americans.
"We need to try to increase the information availability," Zuckerman said to HealthDay.
"Parents need to know the early signs of autism," she added, noting some possible signs of autism include language delays, a lack of eye contact, not wanting to play games such as peekaboo where the child interacts and playing with toys in an unusual way.
Earlier this year, Autism Speaks released a "Maybe" campaign aimed at minority parents, urging them that any doubts about a child's development should be taken as signs to seek help from a doctor. The campaign was also released in Spanish.
Thanks for reading CBS NEWS.
Create your free account or log in
for more features.