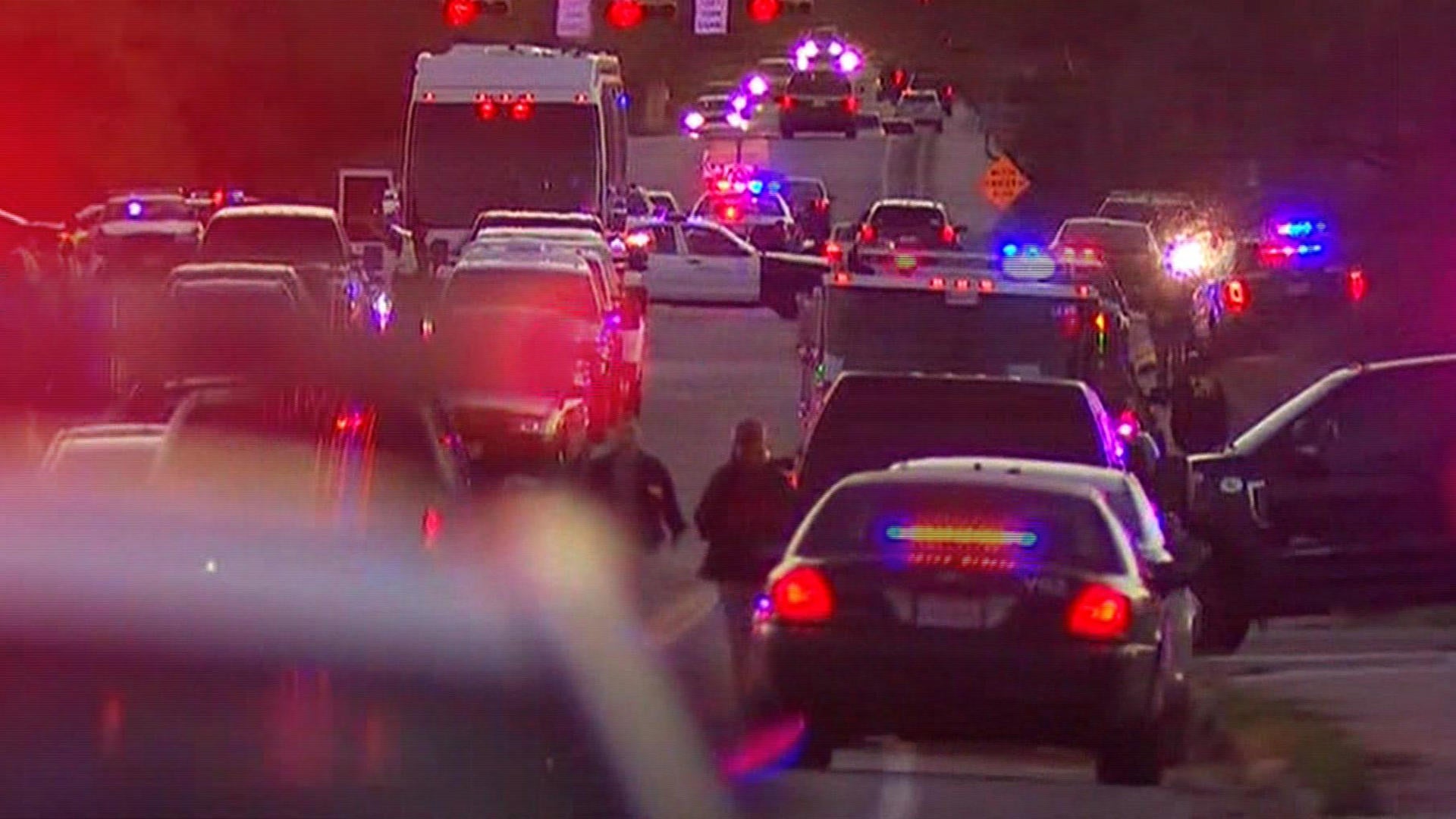 Austin Police say donated military device injures man at Texas Goodwill store
Austin police say there was no package explosion at a Goodwill store in Texas and that an item found earlier Tuesday night was not a bomb, but rather a military device that went off inside an employee's hand causing an injury. It was also announced that this incident isn't linked to other incidents in Austin, but it did trigger a bomb scare.
"There is no reason for us to believe it is related to any of the other incidents that have occurred," Austin police assistant chief Ely Reyes said during a late Tuesday press conference.
Austin police had written earlier that the incident was not linked to previous package bombs:
Reyes said that military mementos -- including two "artillery simulators" -- were found in the box that was donated to Goodwill.
"That [Goodwill] employee took the box around the corner, and upon looking inside of it, it had two small devices that are artillery simulators that looked like some type of military ordinance or some type of memento," Reyes explained.
It was reported earlier that a flare was included in a bunch of donated items and as a Goodwill worker was sorting through the items in the box he was apparently burned by the flare.
A law enforcement official also said that everyone is on edge and that nobody would have thought twice about this incident if it weren't for the latest headlines about bombings in Texas.
A male in his 30s had potentially serious, but non-life-threatening injuries. He was rushed to the St. David's South Austin Medical Center, according to CBS affiliate KEYE-TV.
A spokesperson said late Tuesday night that the patient was treated and released.
Austin authorities said earlier that they were responding to another report of an explosion Tuesday night in Texas.
The Austin area has been hit by a string of bombings since March 2 that has killed two people and wounded four others seriously.
ATCEMS wrote Tuesday that officials were on scene at Brodie Lane/W Slaughter Lane. The incident occurred around 7 p.m. local time.
The location is about 3 miles south of a FedEx store where another bomb incident happened earlier Tuesday.
KEYE-TV reporter captured video of authorities rushing to the scene:
Andy Sevilla, editor of the Austin Statesman, joined CBSN to describe the scene and said that the exact condition of the victim isn't known yet and that police are blocking the area as they investigate.
"People were visibly shaken ... you can smell smoke in the parking lot," Sevilla said. "There are a lot of people outside trying to figure out what's going on ... if they're safe and what to expect."
Sevilla pointed out that there has been a flurry of activity over the last few days and "first responders are out here taking this very seriously."
Roberto Villalpando of the Austin American-Statesman also joined CBSN Tuesday night and explained what he heard about the incident that ended up occurring about 500 feet from his home.
"A loud singular boom was heard ... we knew that it was loud enough that other neighbors heard it," Villalpando said. "As soon as we heard sirens ... something bad happened."
Another resident tells CBS News that the bombings in the Austin area look "calculated" and "evil":
Investigators are pursuing a suspected serial bomber in the Texas capital area. Earlier Tuesday, they responded to a FedEx shipping center near San Antonio where a package exploded on a conveyor belt in the middle of the night and caused minor injuries to a worker. Although the latest blast did not inflict serious harm, it added to the widening fear of more strikes.
It was a package bomb that didn't detonate that is giving authorities new clues into the susoect, CBS News' Omar Villafranca reports:
Texas Attorney General Ken Paxton joined CBSN with what he knows so far about the investigation.
"I'm aware of no threats against any individuals or any entity in Austin ... there is no motive," Paxton said. "You never know for sure but I do believe ... every time he has planted a bomb, it provides more information." He said that he also believes that there is only one person behind the bombings.
Paxton urged residents to keep aware of their surroundings. "It's better to be safe than sorry," he said.
CBS News' Pat Milton, Jon Miller, Chris Brito contributed to this report.
Thanks for reading CBS NEWS.
Create your free account or log in
for more features.