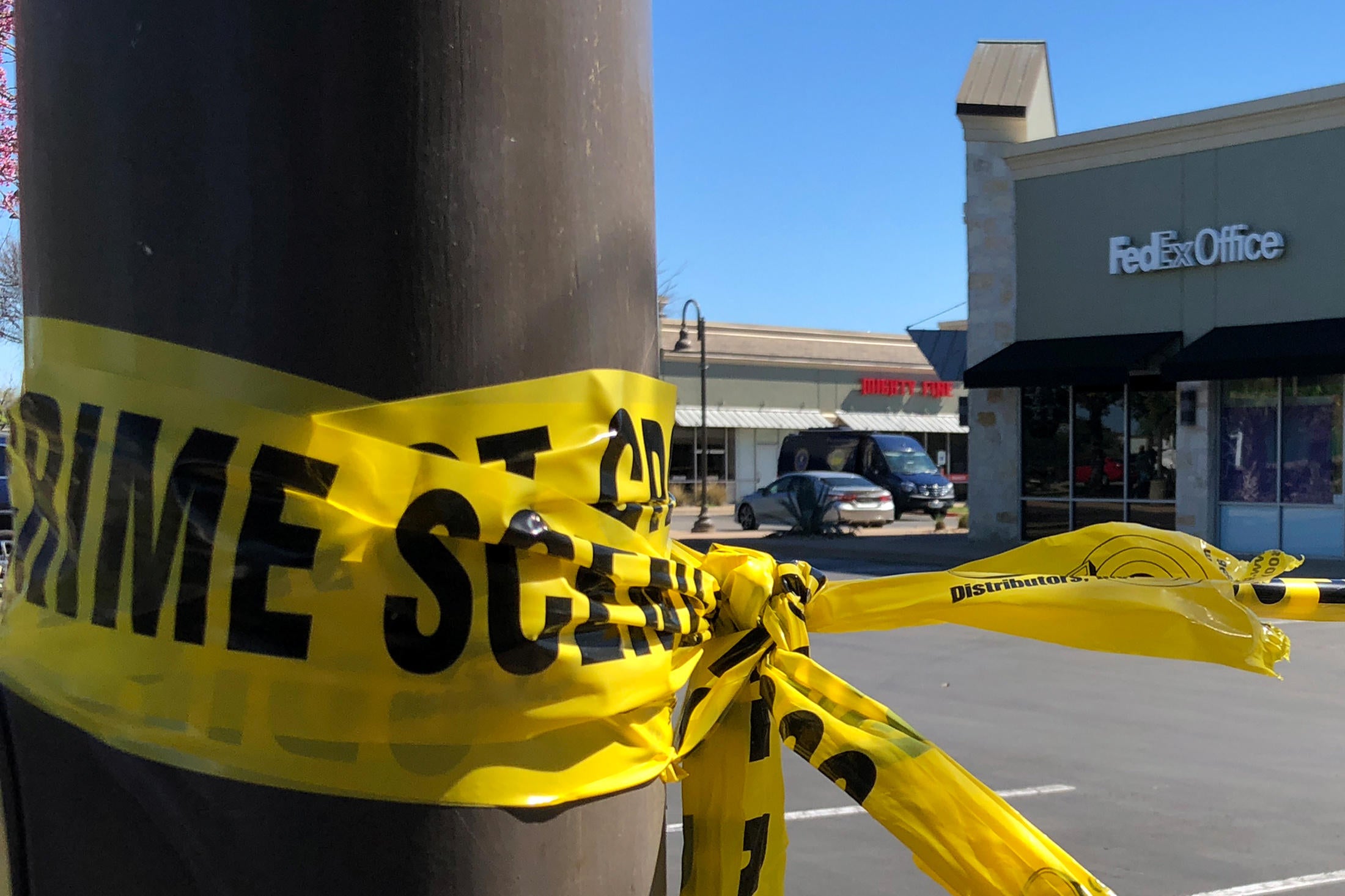 Unexploded package at Texas FedEx facility could yield clues in hunt for Austin bomber
AUSTIN, Texas -- A "serial bomber" struck again Tuesday at a FedEx facility in Schertz, Texas, located between Austin and San Antonio. The time there were no serious injuries, but there have been fatalities in a string of bombings in Texas' capital this month. Now federal officials are saying the latest incident is now connected to the previous explosions.
Investigators have an important new clue in the hunt for the suspect or suspects who have killed two people and injured four: a package that did not blow up.
Emergency dispatch audio posted by Broadcastify.com described the bomb.
"There were nails and metals in the bomb. Package was going to Austin," a dispatcher can be heard saying.
Agents from the FBI and Bureau of Alcohol, Tobacco, Firearms and Explosives (ATF) who were working 60 miles away in Austin immediately arrived to investigate.
"A package had been traveling along the automated conveyer when it had exploded," Schertz Police Chief Michael Hanson said.
Later Tuesday morning, a second suspicious package was located at another FedEx facility near Austin and was "disrupted by law enforcement."
FedEx released a statement saying the suspect shipped "a second package that has now been secured and turned over to law enforcement."
FBI officials say the suspicious package at the shipping facility "contained an explosive device" and federal officials say the latest incident is connected to the four previous package explosions this month:
So far there have been three type of bombs in Austin: hand delivered, tripwire and delivered.
Former ATF bomb specialist Tina Sherrow worked on dozens of bombing cases and says with each explosion investigators collect a wealth of physical evidence.
"Bomb makers have a signature in their device where you will find commonalities between multiple devices that they've built," Sherrow said. "So we look for those signatures and similarities."
During an Oval Office meeting with Saudi Arabia's Crown Prince Mohammed bin Salman, President Trump described Tuesday's bombing at a FedEx facility as "terrible."
"This is obviously a very sick individual or individuals," and authorities are "working to get to the bottom of it."
The prior explosion happened in an Austin neighborhood. The bomb blew up next to a fence where bicyclists triggered a tripwire. There was a divot left by the blast, and just a few feet away there is still some blood on the ground. The force of the blast sent shrapnel flying, hitting a tree and leaving a sizable hole in the fence.
With the suspect possibly sending bombs through a delivery service, shipping store owner Joel Altsman isn't taking any chances.
"Starting today we decided to anything that is already sealed up and package we are going to open it up and inspect and make sure that there isn't anything problematic inside," Altsman said.
CBS News has learned that there are surveillance video at a FedEx store where one of Tuesday's packages were mailed and authorities could be reviewing the footage.
---
Anyone with information is urged to contact the TIPS Hotline at 512-472-TIPS (8477) or 1-800-893-8477. Individuals who provide information may remain anonymous.
There is a reward of up to $100,000 for information that leads to the arrest and conviction of person(s) responsible for these incidents. An additional $15,000 reward has been offered separately through Texas Crime Stoppers.
Thanks for reading CBS NEWS.
Create your free account or log in
for more features.