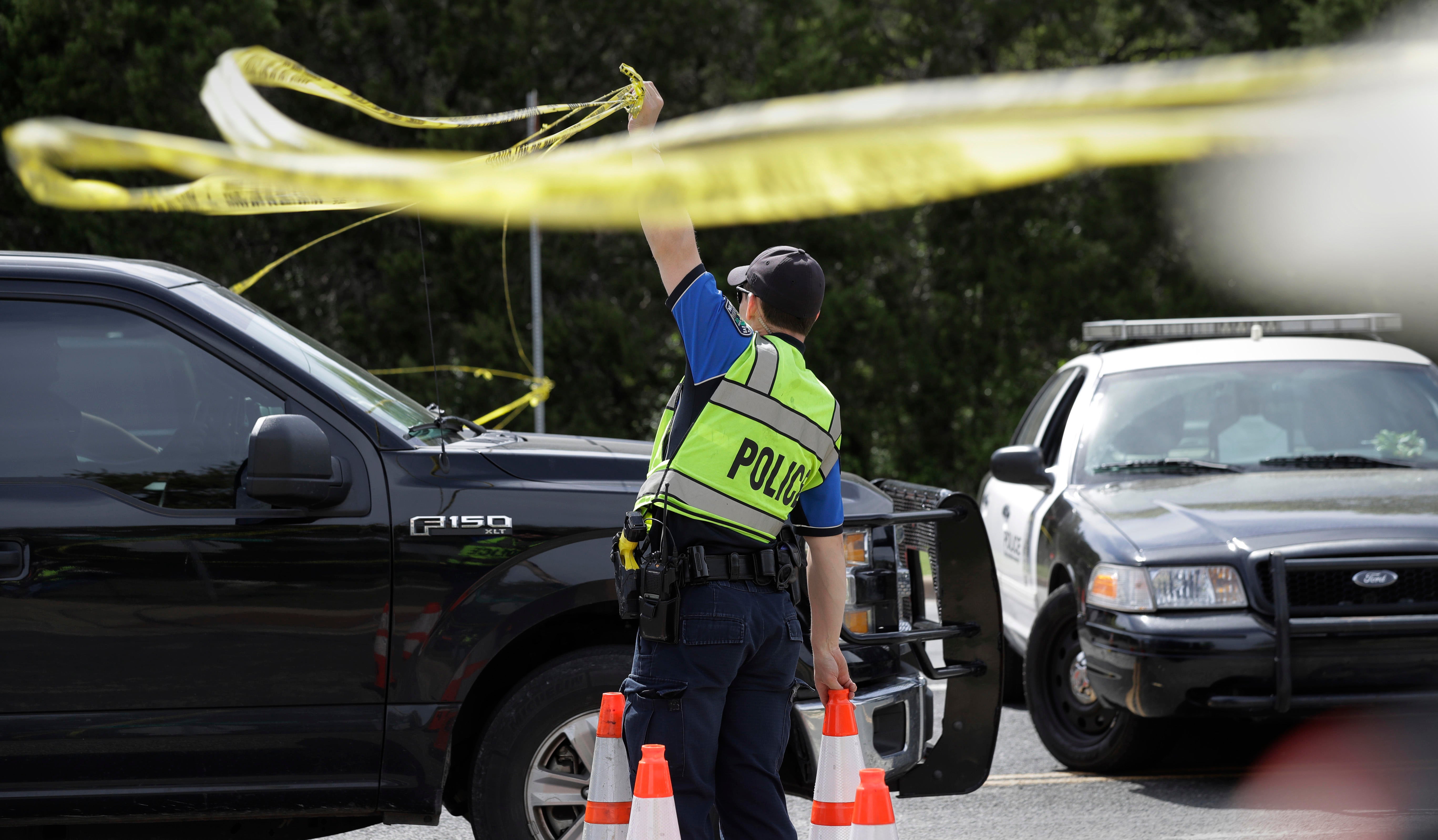 "He's one step ahead": Officials frustrated after latest Austin explosion
AUSTIN, Texas -- Police say a fourth bomb exploded Sunday night after two men on bicycles hit a trip wire near a fence where it was located. It was the first time this type of method was used in the string of explosions that have rattled the state's capital. Three other explosives were left on doorsteps earlier this month. The death toll is now two dead and four injured.
CBS News obtained home security video where the bomb can be heard detonating a few houses away. Two men in their 20s were taken to the hospital with serious injuries and are expected to survive. The incident happened hours after the police appealed to the bomber to contact them Sunday.
"We have seen similarities between the device that exploded here last night and the other three devices that have exploded in Austin starting on March 2," Austin Police Chief Brian Manley said.
Several schools were closed or delayed and the Travis Country subdivision was locked down until the early afternoon.
Some 500 federal agents flooded the scene looking for more explosives and any clues to help catch the bomber.
The first explosion on March 2 was a package that blew up and killed 39-year-old Anthony House. Two more explosions happened March 12, killing Draylen Mason, 17, and injuring two others.
We asked Manley if he has tried to reach out to the suspect or suspects behind the earlier bombings and if he or she has a message.
"Well, again, we've opened ourselves up for a message, and that's why we asked him to contact us and gave him phone numbers for him to contact us at," Manley said.
In regards to the latest explosion, we asked if the bombmaker is showing off, and whether the explosives have become more sophisticated.
"I think this person is showing that he's quite good," Fred Burton, a former counterterrorism agent said. "This person is taunting law enforcement in the city, that he's one step ahead."
Burton says the suspect is probably watching media coverage of the attacks, and when police warned residents to avoid suspicious packages, he or she switched to a different type of bomb.
"This is a bomber that knows explosives," Burton said. "He's been around it, he's either practiced a heck of a lot, in rural Texas getting this right or it's a learned skill. Perhaps something that he's acquired on the battlefield in Iraq or Afghanistan."
Burton added that the suspect or suspects may have some form of security contractor training, or some security kind of training in some capacity.
There is still a heavy police presence as night descends on the Austin community. The police department is still the lead agency in the investigation, but CBS News has seen investigators from the Houston and San Antonio police departments too.
CBS News has learned that this the investigation in Austin is the top investigation with the Bureau of Alcohol, Tobacco, Firearms and Explosives.
Thanks for reading CBS NEWS.
Create your free account or log in
for more features.