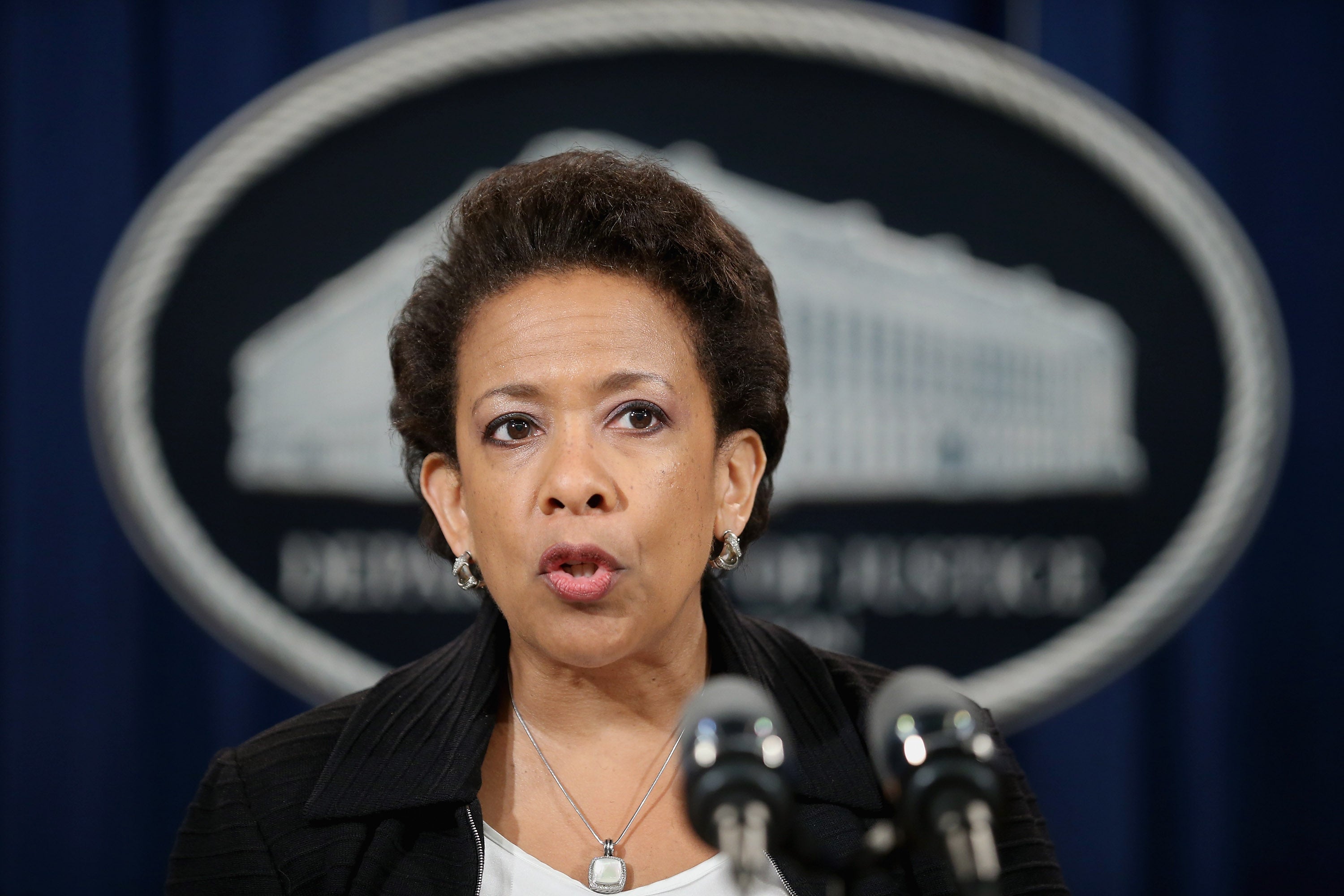 Attorney General: Federal government should not mandate police-shooting data
WASHINGTON - Attorney General Loretta Lynch said Thursday she does not believe the federal government should require police departments to track and report police involved shootings, a sharp contrast with FBI director James Comey's promise, earlier this week, to collect more data about police-involved shootings.
Lynch appeared at the Atlantic/Aspen Institute Washington Ideas Forum in Washington, D.C., on Thursday to discuss criminal justice. At the event, the Attorney General was asked why there is no national system for collecting data on how often police officers discharge their weapons.
"One of the things we are focusing on at the Department of Justice is not trying to reach down from Washington and dictate to every local department how they should handle the minutia of record keeping, but we are stressing to them that these records must be kept," she said.
Lynch noted that some police departments may not have enough resources to keep records.
"A lot of times it is a resource issues for small departments. You know the average size of police departments in this country is around 55 people."
Lynch went on to say that she thinks that a bigger issue than reporting police shootings involving civilians is the distrust that exists between certain communities and law enforcement.
"The statistics are important, but the real issue is what steps are we all taking to connect communities that often feel disenfranchised and disconnected with the police and with government," she said.
On Monday, FBI Director Comey announced he intended to push local police agencies to collect more data about fatal and nonfatal shootings between law enforcement and civilians, and to increase reporting overall.
The FBI's Uniform Crime Report (UCR) records the number of police officers who are killed in addition to the number of "justifiable homicides" by police that law enforcement agencies report. The UCR, however, is widely considered to be incomplete. There is no requirement for police departments to report these incidents, and Comey acknowledged that they need more agencies to submit data.
In a message accompanying the release of the 2014 crime statistics Comey wrote, "To continue in our current system without comprehensive data only stalls meaningful conversation and fuels empty debates, both within law enforcement and in the communities we serve."
In a speech earlier this year, former Attorney General Eric Holder also acknowledged the need for improve data collection on the use of force by police.
"The troubling reality is that we lack the ability right now to comprehensively track the number of incidents of either uses of force directed at police officers or uses of force by police," Holder said. "This strikes many - including me - as unacceptable. Fixing this is an idea that we should all be able to unite behind."
The Department of Justice does impose record keeping requirements when it imposes a consent decree or engages in collaborative reform with a police department. And despite saying she does not believe reporting should be mandated, Lynch noted that, while the police departments don't always like having to keep the extra records, the information is valuable.
In a statement issued after Lynch's remarks, a DOJ spokesperson said that Lynch's "broader point was that while maintaining data to record police interactions is important, we should be focused on preventing those interactions by improving relationships between local law enforcement and their communities."
Thanks for reading CBS NEWS.
Create your free account or log in
for more features.