Millions of Americans face dangerous cold as Arctic air blankets the northern half of the country. Temperatures plunged overnight from Montana to the Great Lakes. Wind chills in some places Wednesday morning were more than 20 degrees below zero.
The frigid blast comes before a major storm takes aim at much of the country. It's expected to deliver snow and ice from the Mountain West to the East Coast, starting Thursday.
In Minneapolis, Wednesday's high temperature is expected to be eight degrees -- 30 degrees lower than the high on this day a year ago, reports CBS News correspondent Jamie Yuccas. Along with the cold comes the risk of heart attacks, carbon monoxide poisoning, hypothermia and frostbite.
Near white-out conditions added insult to the bitter temperatures in northern Michigan Tuesday.
"This is brutal. This is more than brutal," said one resident.
In Minnesota, good Samaritans pulled a woman from her car when she slid off the road onto thin ice.
Nearly 150 miles away in Duluth, where wind chills hit negative 31 degrees, a cargo ship encased in ice arrived from Lake Superior.
For millions of Americans, the sub-freezing temperatures are unavoidable. The Bureau of Labor Statistics says 47 percent of U.S. jobs require outdoor work. That's about 64 million people.
"It's like being in freezer,' said Jim Adair.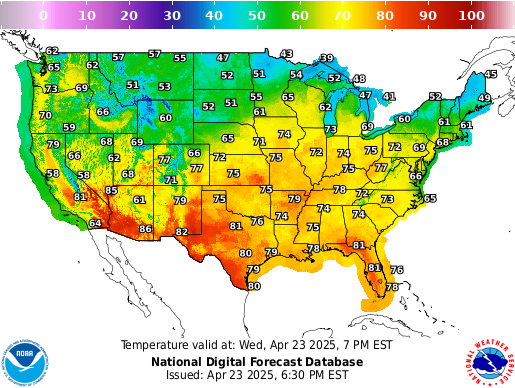 Some contractors in Minneapolis are spending up to 10 hours a day outside in single digit temperatures.
"It's cool on the cheeks right, cool on the lips, we're dressed in layers out here," said Allen Zaffke.
In Chicago, where the wind chill dropped to negative eight overnight, crews lit tracks on fire to keep them from freezing over.
In five-degree weather, 10 mile-per-hour winds create a wind chill of negative 10 degrees. At the same temperature, 20 mile-per-hour winds result in a negative 15-degree wind chill. Thirty-mile-per-hour winds mean negative 19-degree wind chills, which can cause frostbite in 30 minutes.
In the last two days, temperatures in Minneapolis haven't broken 10 degrees. Thursday and Friday are expected to be equally cold, if not colder, as the Arctic air moves east.