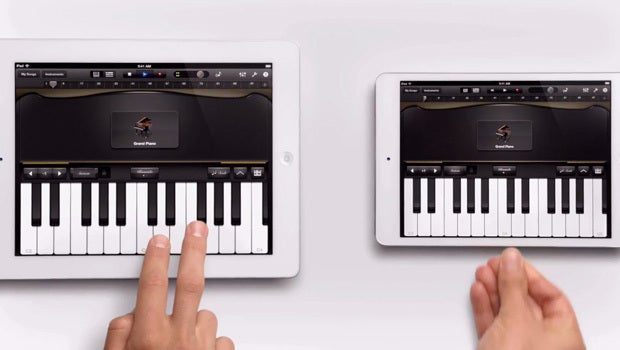 Apple's ad budget hits $1 billion
(MoneyWatch) Few companies have ever seen the market success of Apple (AAPL), and perhaps none with the same scale and duration. But success, just like failure, comes with a cost.
For instance, Apple has seen some expenses, such as what the company pays for advertising and in overhead, growing at a fast clip. It takes money to make money, and CEO Tim Cook has authorized levels of spending previously unheard of in the company's history. However, even as he does so, the rate of expense growth is still eclipsed by the continued rapid expansion of revenue and profit.
Apple spent $338 million on advertising in 2006, $467 million in 2007 and $486 million in 2008, according to public filings. By 2009, that number was $501 million. In more recent years, those costs have exploded. In 2010, the company's advertising expenses were $691 million. That leapt to $933 million by 2011, and in its last fiscal year Apple spent $1 billion on ads.
It's not only the company's advertising costs that have jumped. Sales, general and administrative (SG&A) expenses, a type of corporate overhead, has shot up because of a number of factors, as Apple explained in its most recent 10-K annual filing:
SG&A expense increased $1.4 billion or 33% to $5.5 billion in 2010 compared to 2009. This increase was due primarily to the Company's continued expansion of its Retail segment, higher spending on marketing and advertising programs, increased share-based compensation expenses and variable costs associated with the overall growth of the Company's net sales.
Apple's SG&A for the 2012 fiscal year was $10 billion. However, measured as a percentage of Apple's massive revenue, the numbers are modest: 8 percent of revenue in FY2010, 7 percent in FY2011 and 6 percent in FY2012. Even as expenses increase, Apple keeps a tight rein on how much of the company's money goes out the door. That might explain why even after offering investors a rare dividend last year, the company closed FY2012 out with $121.3 billion in cash, cash equivalents and marketable securities.
Thanks for reading CBS NEWS.
Create your free account or log in
for more features.