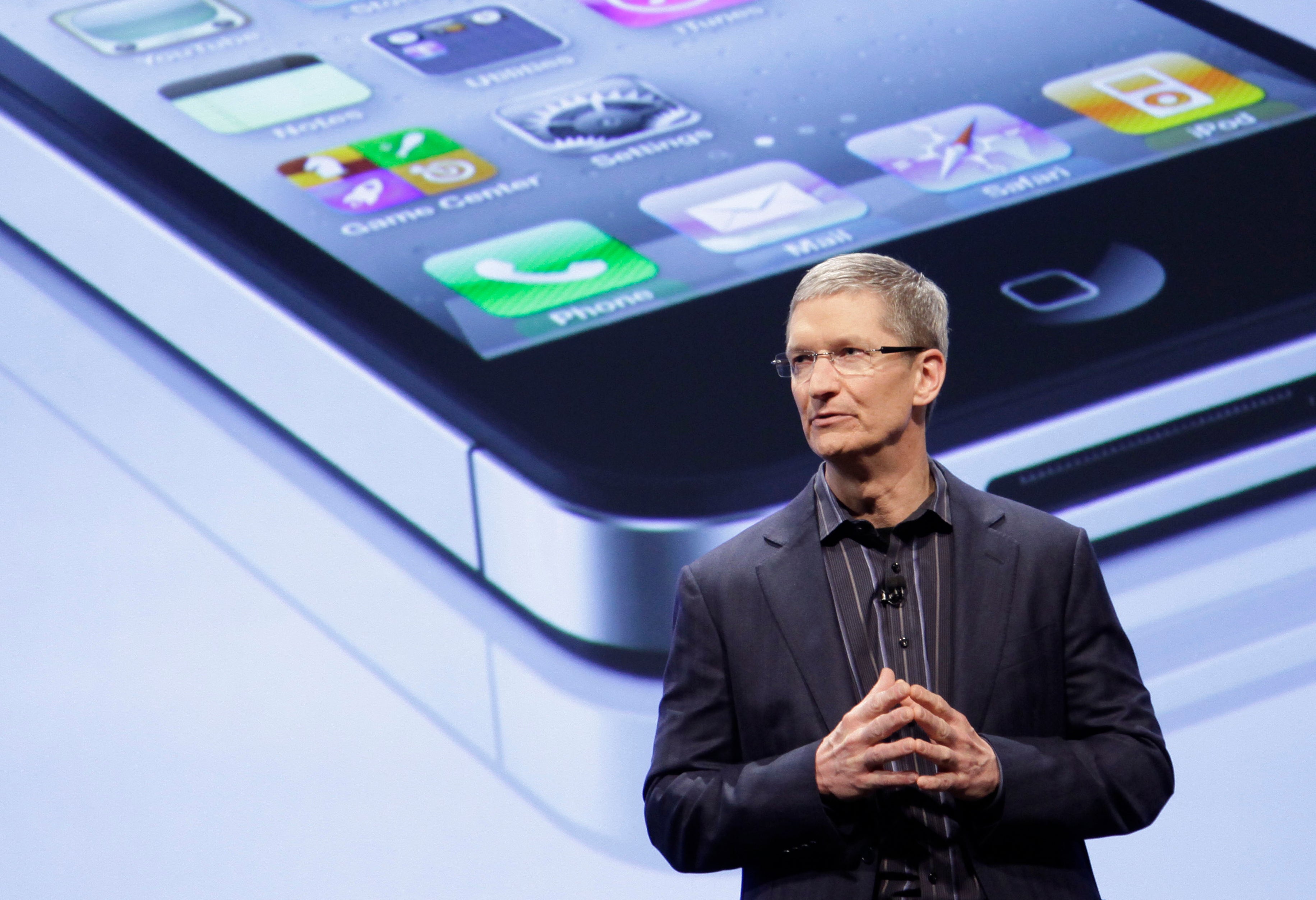 Apple launches dividend, $10B stock buyback
(MoneyWatch) In a sharp break with the late Steve Jobs' policy on hoarding Apple's (AAPL) wealth, the tech titan is at long last returning some of its nearly $100 billion in cash to shareholders.
Jobs' successor CEO Tim Cook said Monday Apple will start paying a quarterly dividend of $2.65 a share starting after July 1. The yield on the dividend comes to 1.8 percent at the current stock price, less than the 2 percent to 3 percent the market was anticipating. By comparison, the yield on Microsoft's (MSFT) dividend stands at 2.5 percent, while Intel (INTC) yields 3 percent.

Additionally, Apple will launch a three-year, $10 billion share repurchase program starting Sept. 30, with the intention of offsetting employee stock options and equity grants.
Apple iPad is a hit but iPhone remains key
CNET: Complete iPad coverage
Apple shares volatile on new iPad debut
"We have used some of our cash to make great investments in our business through increased research and development, acquisitions, new retail store openings, strategic prepayments and capital expenditures in our supply chain, and building out our infrastructure," CEO Cook said in a statement. "You'll see more of all of these in the future."
Apple can easily afford the capital deployment, which will amount to about $45 billion in the first three years, the company said. Sterne Agee analyst Shaw Wu notes that paying a dividend makes a lot of sense for both shareholders and employees given the company's high profitability and strong ability to generate free cash flow.
The math certainly works, the analyst writes in a Monday report to clients. "The company's net cash position currently stands at $97.6 billion and is growing rapidly quarterly," Wu says. "In fact, we estimate that Apple will likely generate $75 billion to $80 billion in free cash in the next four quarters versus the $45.3 billion we estimate the company generated in the previous four quarters."
Although the market was expecting Apple to pay an even higher dividend, Wu says that wouldn't make sense because the company still needs to fund its business operations, including its global supply chain as well as employee hiring and retention.

Cook acknowledged the company's need to maintain a large reserve of cash, cash equivalents, and marketable securities. "Even with these investments, we can maintain a war chest for strategic opportunities and have plenty of cash to run our business," the CEO added.

In another boost for Apple, the dividend will expand the company's base of investors. "A growing number of funds are focused on delivering yields and stocks that pay dividends," Wu said. "We believe this would expand and stabilize Apple's shareholder base."
Thanks for reading CBS NEWS.
Create your free account or log in
for more features.