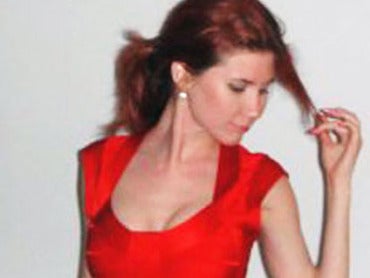 Anna Chapman Wanted to Stay in US, Was Reluctant Spy, Says Lawyer
NEW YORK (CBS/AP) Anna Chapman was a reluctant, unproductive spy for Russia who was making a life for herself in America and would have preferred to stay rather than return to her homeland, her attorney said Friday following her guilty plea.
Robert Baum, Chapman's attorney, told CBS News' The Early Show that Chapman understands why she is being deported and that although she pleaded guilty truthfully, her acts were very different from the others charged with her.
"Anna never used any false names," Baum said. "She never met with any individual of the Russian Federation. She never accepted money. She never did any transfers. In fact, the only time that she was ever asked to do anything - by an undercover FBI agent - she refused to do it."
Baum says Chapman was making a life for herself as a businesswoman, and is disappointed that she will have to leave that behind. But she doesn't fear repercussions when she returns to Russia.
"She was not afraid about going back home. She has no fear whatsoever."
Chapman became a tabloid darling after her arrest, but Baum says she was mostly unaware of the attention her American life was getting.
"She was in solitary confinement," Baum said, "restricted to a cell for 23 hours a day, only allowed out for an hour. No phone calls, no visits, except by me. No TV and no newspapers. The only time she knew of the coverage in the case was from me."
Baum says that when Chapman, born Anna Kushchenko, returns to Russia she will likely spend time reuniting with family there and then decide whether to stay in Russia or move on.
"She's also a citizen of the United Kingdom and she lived there for many years," Baum said. "What's important to her is her professional life, her business."
Chapman, along with the nine other suspects arrested for espionage, pleaded guilty to conspiring to act as unregistered foreign agents as part of a "spy swap" between the U.S. and Russia.

The U.S. won freedom for, and access to, two former Russian intelligence colonels who had been convicted in their home country of compromising dozens of valuable Soviet-era and Russian agents operating in the West. Two others also convicted of betraying Moscow were wrapped into the deal.
Complete Coverage of the Alleged Russian Spy Ring on Crimesider.
Thanks for reading CBS NEWS.
Create your free account or log in
for more features.