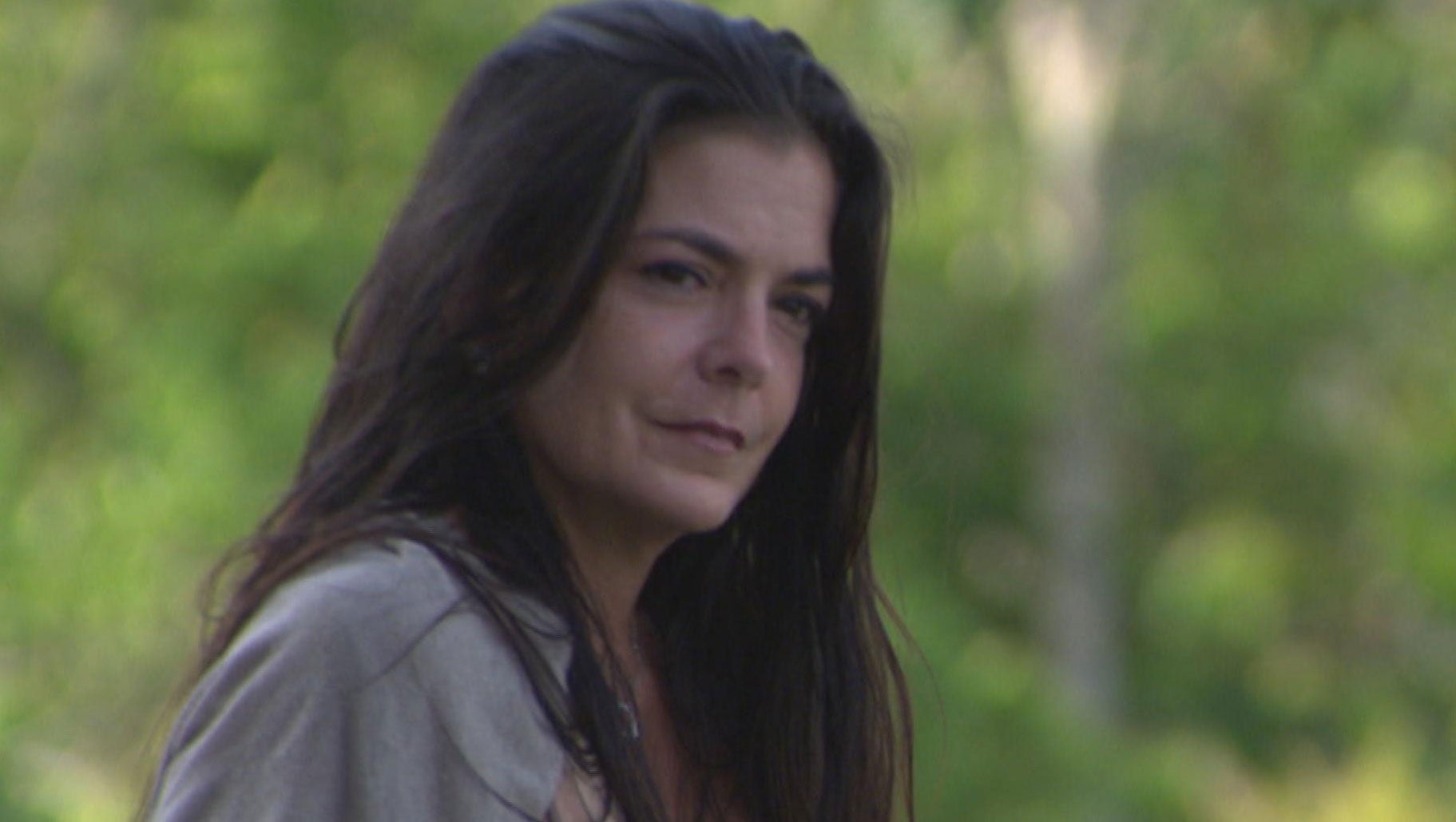 American charged in husband's Costa Rica death: Experts question case
BORACAYAN, Costa Rica -- World-renowned forensics experts hired by "48 Hours" have raised serious questions about the investigation and the evidence against Ann Bender, in the death of her husband John. The 45-year-old stock market whiz died of a gunshot to the head in the couple's sprawling Costa Rican jungle compound on Jan. 8, 2010.
The Benders had come to Costa Rica 10 years earlier, as John was capping off a brilliant career in options trading and hedge funds, from which he'd amassed a personal fortune of about $100 million. Determined to use the money to benefit the world, the couple purchased 5,000 acres of pristine jungle to start a wildlife refuge, choosing a mountaintop site to build their dream house.
Like a cross between an art museum and the villain's lair in a James Bond movie, the roughly 50,000 square foot conical concrete and granite structure had no windows or walls. The wildlife sanctuary surrounding it became a sanctuary for the Benders too - a refuge from society, full of exotic animals, waterfalls and wildflowers.
They'd always been a bit eccentric -- and Ann says they'd been madly in love since the moment a friend introduced them in Virginia in 1998. What made the match so perfect, she remembers, was a feeling of shared experience -- and part of what they shared was an unfortunate problem. Both Ann and John had spent years battling mood swings and depression.
They saw each other -- and Costa Rica -- as a chance to make a new start.
But paradise proved elusive. Even though the Benders had brought jobs, running water and electricity to a very rural part of Costa Rica, some of the locals resented them at first. Then there was real trouble.
Ann says they'd been living in the jungle only about a year when, in April 2001, an unmarked car pulled them over on a mountain road. They were taken at gunpoint by men claiming to be police and detained for 6 hours. Only then did the reason become clear, when Costa Rican authorities served John with legal papers relating to a lawsuit from his investing days.
The incident rattled both the Benders, and a break-in at the property soon afterward only made matters worse. Afraid that being wealthy foreigners had made them targets, they bought guns and hired private security.
Ann says the stress upset her so much that she eventually stopped eating, though she still needed medication much of the time to combat mood swings and joint pain from Lyme disease. And she says the situation took an even greater toll on her husband, who grew steadily more depressed.
By the winter of 2009, John Bender was talking about suicide every day.
It was shortly after midnight on Jan. 8, 2010, when she says life simply became too much for John to bear. She'd been asleep when she felt him get into bed, and opened her eyes to see him pointing a gun at his head. She lunged at him, she told us in an interview, trying to wrestle the pistol away and -- though she never actually touched the gun -- it went off in the struggle that ensued.
As the only eyewitness to the shooting, Ann told roughly the same story to authorities who arrived at the scene soon afterwards. But investigators quickly became suspicious. They'd found John Bender in bed -- eyes closed, covers up, earplugs in -- and quickly concluded he'd been shot to death as he slept, probably from behind. Nineteen months later, Costa Rican police charged Ann Bender with murder.
Did John Bender kill himself? Did he die by accident? Or did his wife murder him in cold blood?
To help answer that question, "48 Hours" hired Richard and Selma Eikelenboom, a married forensics team known around the world for crime scene analysis. In June, we furnished them with court documents and police photos for review at their Colorado lab. And we brought them to Costa Rica to conduct tests and reconstruct the shooting in the room where John Bender died.
After more than a month of review, the Eikelenbooms identified serious flaws in the initial police investigation. Most importantly, they told us, the documents suggest authorities assumed from the start that Bender had been murdered -- and set out to prove it. Investigators also failed to photograph the scene correctly, test the blood stains on the bed sheets or even fingerprint the gun, they said.
And according to the Eikelenbooms, investigators also misinterpreted the evidence they did collect. Contrary to the government's theory, they told us the gunshot wound at the back right of John's head could easily have been self-inflicted. His eyes could have been open at the time of the shot even though they were closed when he was found. And though a bullet cartridge was found about 15 feet behind the bed, it doesn't mean the shooter stood nearby because -- as Richard and Selma showed us -- different ways of firing a pistol can eject the cartridge in different directions, and it could have easily skidded after hitting the smooth granite floor.
In fact, the Eikelenbooms concluded the bulk of the evidence from the scene of the shooting supports Ann Bender's story much more closely than the theory of the prosecutor at trial.
Did the Costa Rican court agree?
The full investigation coming this fall on a new season of "48 Hours."
Josh Yager is a "48 Hours" producer.
Thanks for reading CBS NEWS.
Create your free account or log in
for more features.