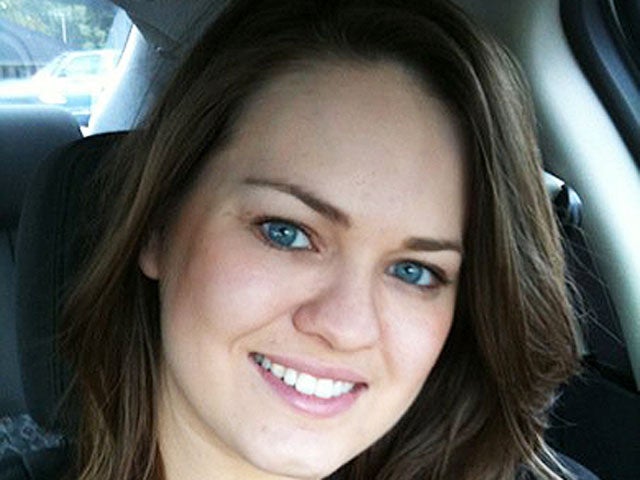 Amanda Anderson Murder: Texas Teen Boy Arrested, Suspected in Older Sister's Shooting Death
NEW CHAPEL HILL, Texas (CBS/KYTX) Police arrested 15-year-old Mark Nathaniel "Nate" Anderson at an East Texas church Wednesday in connection with the shooting death of his older sister on September 15, but family members refuse to believe that the boy murdered her.
Police say 19-year-old Amanda Anderson had suffered four gunshot wounds to the head when her body was found eight weeks ago in her family's New Chapel Hill home, about 100 miles from Dallas.

Nate Anderson was reportedly the only person in the home when investigators arrived. He told police he had returned home from an evening run and found a garage door forced open and his sister's body in her bedroom, and that he had not gone into the room after seeing her body from the doorway, reports CBS affiliate KYTX.
However, according to the arrest affidavit, investigators found Amanda Anderson's blood on Nate's clothing the night of the murder and claim the blood spatters could only come from being in the room when his sister was shot.
The arrest affidavit states that the Smith County Sheriff's Office has "probable cause to believe that Nate Anderson engaged in delinquent conduct by engaging in conduct that constitutes the offense of murder if committed by an adult."
"It was apparent to us it was a crime of hatred for this incident, because [there were] no signs of any other trauma," Smith County Sheriff J.B. Smith told KYTX.
Nate Anderson also told investigators over the phone before they arrived that his sister had been shot several times in the head, but all responding officers and investigators agreed in the affidavit that it would have been impossible for anyone standing in the doorway of Amanda's room to tell that she had been shot in the head, or know how many times she had been shot.
Investigators also determined that Amanda Anderson's body was moved after she was killed.
Regardless of the evidence against the young teen, family members have vowed to stand by him. "Nathan doesn't know anything but the church, school and love," said the boy's grandmother, Delores Anderson, according to KYTX. "He wouldn't hurt his sister for nothing in the world. There's just no way. I'm dumbfounded."
Delores Anderson said her grandson was "feeding God's people" when authorities arrested him Wednesday afternoon at Tyler Gospel Chapel, where he went to school.
Investigators believe that Nate Anderson shot his sister with a .22 caliber semi-automatic that his father had given him years earlier, reports KYTX. He is being held at the Smith County Juvenile Detention Center.
Sheriff Smith said he does not know the motive behind Amanda Anderson's murder.
Thanks for reading CBS NEWS.
Create your free account or log in
for more features.