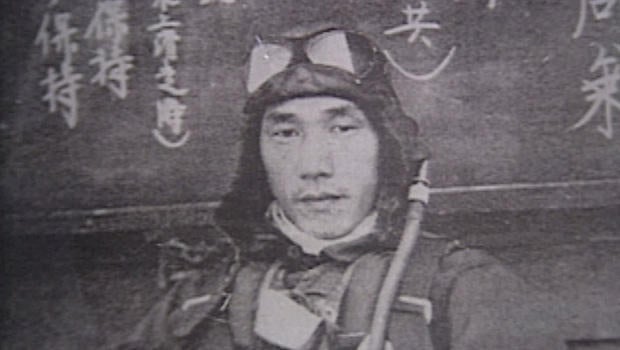 Almanac: When Japan attacked Oregon
And now a page from our "Sunday Morning" Almanac: September 9th, 1942, 76 years ago today … the day the United States mainland came under enemy attack during World War II.
For that was the day Japanese pilot Nobuo Fujita firebombed a forest near Brookings, Oregon.
Launched from a submarine off the Pacific Coast, Fujita piloted his plane to a spot just north of the California border and drop two incendiary bombs. As he described years later, "The mission scared the daylights out of me. I did not think I would come back alive."
He dropped two incendiary bombs, neither of which touched off the massive fire he had hoped for. And despite his fears, he did make it back alive.
Twenty years later, Fujita made a return trip to Brookings – this time as a guest at the annual azalea festival.
"I did not know how people would react to me," he said. "I thought they would throw rocks or eggs, or worse."
Though some objected to his visit, no objects were thrown, and he presented the town with a samurai sword as a gesture of peace.
Nobou Fujita paid other visits to Brookings, before dying in 1997 at the age of 85.
His sword remains on display at the Brookings library, while his wartime mission is still remembered today on a very special Oregon trail, known as the Bombsite Trail.

For more info:

Story produced by Cai Thomas.
Thanks for reading CBS NEWS.
Create your free account or log in
for more features.