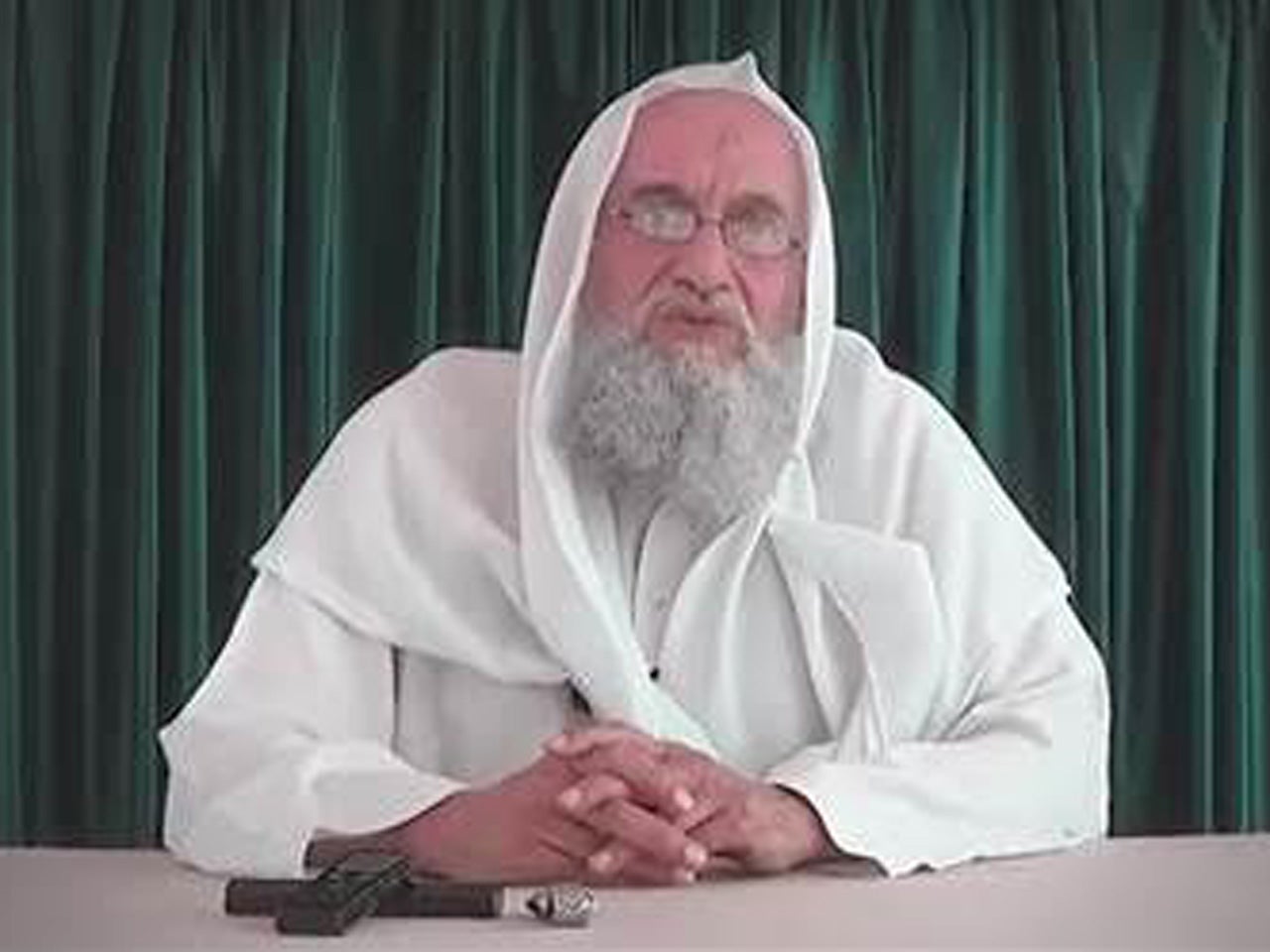 Al Qaeda chief: "Consequences" if Boston bomber executed
LONDON -- Al Qaeda chief Ayman al-Zawahri warns in a newly-released video that American citizens will suffer consequences if their government executes Boston Marathon bomber Dzhokhar Tsarnaev, or any other Muslim prisoners.
Speaking in a video the terror group had hoped to released months earlier, the white-bearded Egyptian jihadist says such a capital punishment would bring "the gravest of consequences upon" American citizens.
"If that happens, America would only have itself to blame," he says in the hour-long video.
Tsarnaev, who was wounded in a shootout with police after his brother and accomplice Tamerlan was killed, was sentenced to death last year.
We last heard from Zawahri in June, when he released a brief audio statement mourning slain Taliban leader Mullah Akhtar Mansour and pledging allegiance to his replacement.
In the message released Friday, Zawahri calls for kidnap Westerners to use as ransom to win the release of Muslim prisoners.
He also urges more "lone wolf" attacks against Western countries, warns would-be jihadists of the threats of spies and informants and assures them that al Qaeda will help them in any way it can.
As has he has done repeatedly, Zawahri also reserves some scorn for fellow jihadists, the Islamic State of Iraq and Syria (ISIS), describing their self-declared "caliphate" as being one of "severity and injustice."
The most recent attacks in the U.S. claimed by Islamic extremists have been by self-radicalized U.S. residents acting in the name of ISIS.
Al Qaeda's as-Sahab media wing said the video's release was delayed because the first copy handed to them was "lost due to the regular bombardments" of the group's positions. They decided to release it upon receiving a new copy from Zawahri.
Thanks for reading CBS NEWS.
Create your free account or log in
for more features.