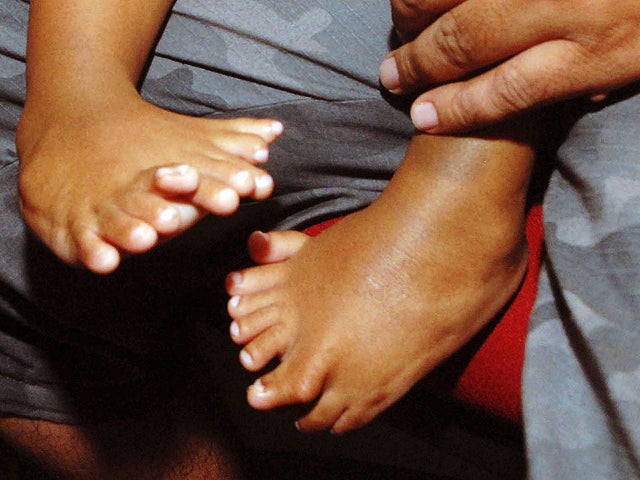 Akshat Saxena sets Guinness record for most fingers, toes
(CBS) His name is Akshat Saxena, and the one-year-old from northern India is now said to be the new holder of the Guinness world record for having the most fingers and toes.
Most fingers and toes? Indian boy sets new world record
Just how many digits was Bakthat born with? Seven fingers on each hand and 10 toes on each foot, the Daily Mail reported. That's a grand total of 34 digits.
"I was so happy to see my baby as it was our first child," the boy's mother, Amrita Saxena, told New Dehli Teelvision. "But later, when I saw his fingers, I was shocked and surprised."
Shocked, maybe, but doctors say having extra fingers and toes isn't particularly uncommon. One recent study showed that the condition - which doctors call polydactyly - affects 2.3 out of every 1,000 male babies born and 0.6 out of every 1,000 female babies born, according to Medscape. Polydactyly is about 10 times more common in blacks than in whites.
Polydactyly is often treated by surgically removing the surplus digits, as was reportedly done with little Akshat.

Thanks for reading CBS NEWS.
Create your free account or log in
for more features.