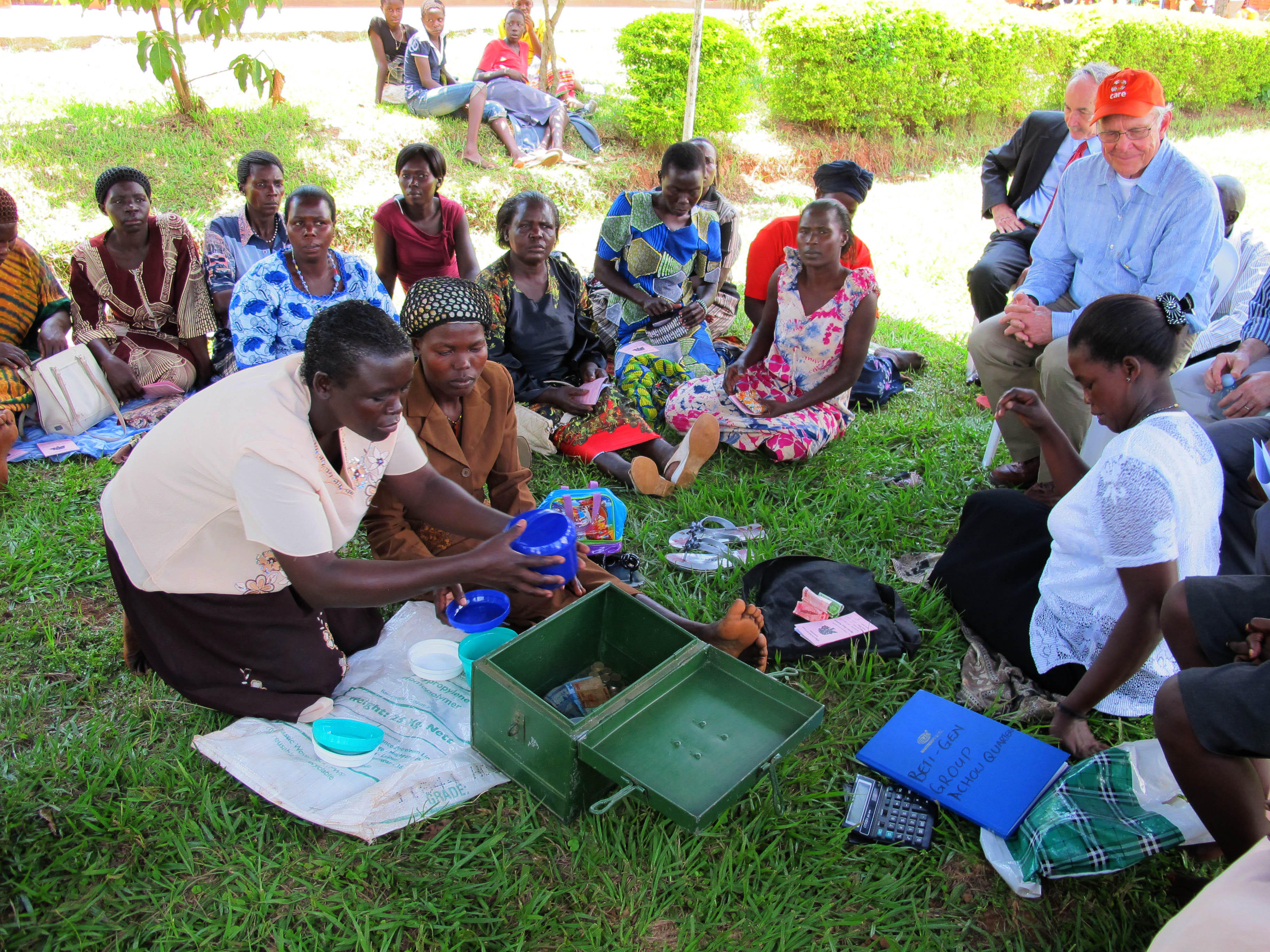 AIDS experts fear Trump budget cuts could impact HIV/AIDS fight
After President Trump announced a "hard-power" budget plan that prioritizes defense spending over diplomacy and foreign aid, the United Nations programs combating HIV and AIDS recently released some promising news.
The number of people dying from AIDS around the world has been cut nearly in half since 2005, two years after the Bush administration initiated its plan to fight the disease in Africa, known as the President's Emergency Plan for AIDS Relief, or PEPFAR. The U.N. announced the new figures last week.
In Washington, lost amid the evident turmoil in the White House, came another shred of overlooked good news: PEPFAR announced that four African countries are close to getting their HIV/AIDS epidemics under control as a result of investments from the U.S. and global partners.
Since 2011, HIV infections have been nearly halved among adults in Swaziland, the country with the world's highest prevalence of HIV in the world, PEPFAR said. Meanwhile, Malawi, Zambia and Zimbabwe have also made "significant progress towards controlling the HIV epidemic," according to a statement released Monday.
"The global community decided to move forward on this. No one ever thought that you could control a pandemic without a vaccine or a cure, but we are actually shrinking the pandemic in the future by decreasing the number of new infections," said Ambassador Deborah Birx, the U.S. Global AIDS Coordinator and Special Representative for Global Health Diplomacy. "And we are doing that without a vaccine or a cure."
Meanwhile in Paris, HIV/AIDS specialists from around the globe gathered for the 2017 Biennial World Conference. Experts trumpeted global strides in curbing the HIV/AIDS epidemic but worried that HIV could once again flourish around the world if the Trump administration's proposed budget cuts to HIV research and treatment in the world's poorest countries come to fruition.
"As we gather today, the largest and most important donor in HIV response has threatened devastating cuts to funding for research and treatment programs," said Linda Bekker, president of the International AIDS Society, who addressed the conference on Sunday. "These onslaughts on funding, principles and programs have already begun to erode the gains we have so painstakingly made."
The optimism expressed by Birx, the U.S. ambassador, is at odds with the uncomfortable reality of Trump's budget proposal. His administration would uproot a public health initiative that has saved millions of lives and provided hope to HIV/AIDS patients around the world.
Mr. Trump's 2018 budget not only slashes PEPFAR by 17 percent -- from $4.6 billion to $3.8 billion -- it cuts global health programs overall by $2 billion. It also downsizes the National Institute of Health's National Institutes of Allergy and Infectious Diseases (NIAID), which funds HIV/AIDS research, by 23 percent.
Overall, the budget of the National Institutes of Health would be cut by $6 billion by the White House.
Experts like Laurie Garrett, a senior fellow for global health at the Council on Foreign Relations, project a grim future as a result.
Garrett fears "a massive second global wave of AIDS will come, perhaps within the next 10 years," as new drug-resistant mutations of the disease arise and financial resources dwindle.
But last week, the House Appropriations Committee approved of a State and Foreign Operations Budget and a Health and Human Services budget that rejected much of Mr. Trump's vision.
As Republicans in the White House and Congress clash over a total of $203 billion in proposed administration cuts over the next 10 years, it's possible that funding for both PEPFAR and the NIH, which have historically seen bipartisan support, could be restored in the congressional budget.
"[White House Budget Director Mick] Mulvaney declared this was a hardline budget, but saving lives around the world is a hardline issue," Dr. Jack Chow, the former ambassador and special representative on global HIV/AIDS under President George w. Bush, told CBS News. "It's life or death. What's more hardline than that?"
While Mr. Trump's budget explicitly says that it "reduces funding for several global health program, including HIV/AIDS, with the expectation that other donors can and should increase their commitments," Dr. Birx described Mr. Trump's overall approach towards public health as "results, outcomes and impact focused."
Birx said the programs needed more scrutiny. "Can we draw a straight line from taxpayers in Iowa from the countries and individuals we are serving?" she said in an interview with CBS News.
Birx said that Secretary of State Rex Tillerson expressed his commitment to PEPFAR during his budget and confirmation hearings and pointed to Vice President Mike Pence's support for PEPFAR in 2003 when the program was created. Pence also supported its reauthorization in 2008.
"It must be galling on the one hand to have the good news on the amazing impact that PEPFAR is having in some of the hardest hit countries, yet having this good news obscured by the budget scenario," said Richard Downie, the acting director of the Center for Strategic International Studies' Africa Program. "So I imagine Ambassador Brix is putting a positive slant on this."
"PEPFAR is already a very lean organization and I doubt there are many more efficiencies to be squeezed out of the program that would offset the kinds of cuts Trump is proposing," Downie added.
But Birx, who was first appointed by President Barack Obama, downplayed the budget cuts by touting PEPFAR's self-sustaining infrastructure that has been developed over the past 14 years: supply chains, community access, databases and clinics that now exist. "The exact same things for you need for healthy populations going forward," she said.
"I think we have to recognize that the U.S. government has invested almost $70 billion over the last 14 years," Birx said.
But Downie said a cure is certainly not achievable in the future without continued investment.
He credits PEPFAR for investments since its inception but says it's naïve to expect to walk away from some of the poorest countries on Earth without there being some impact on people living with HIV.
"These are very tricky diseases that are constantly mutating and changing and if you let your foot off the gas for one moment, they can outpace you once again," Downie said.
Thanks for reading CBS NEWS.
Create your free account or log in
for more features.