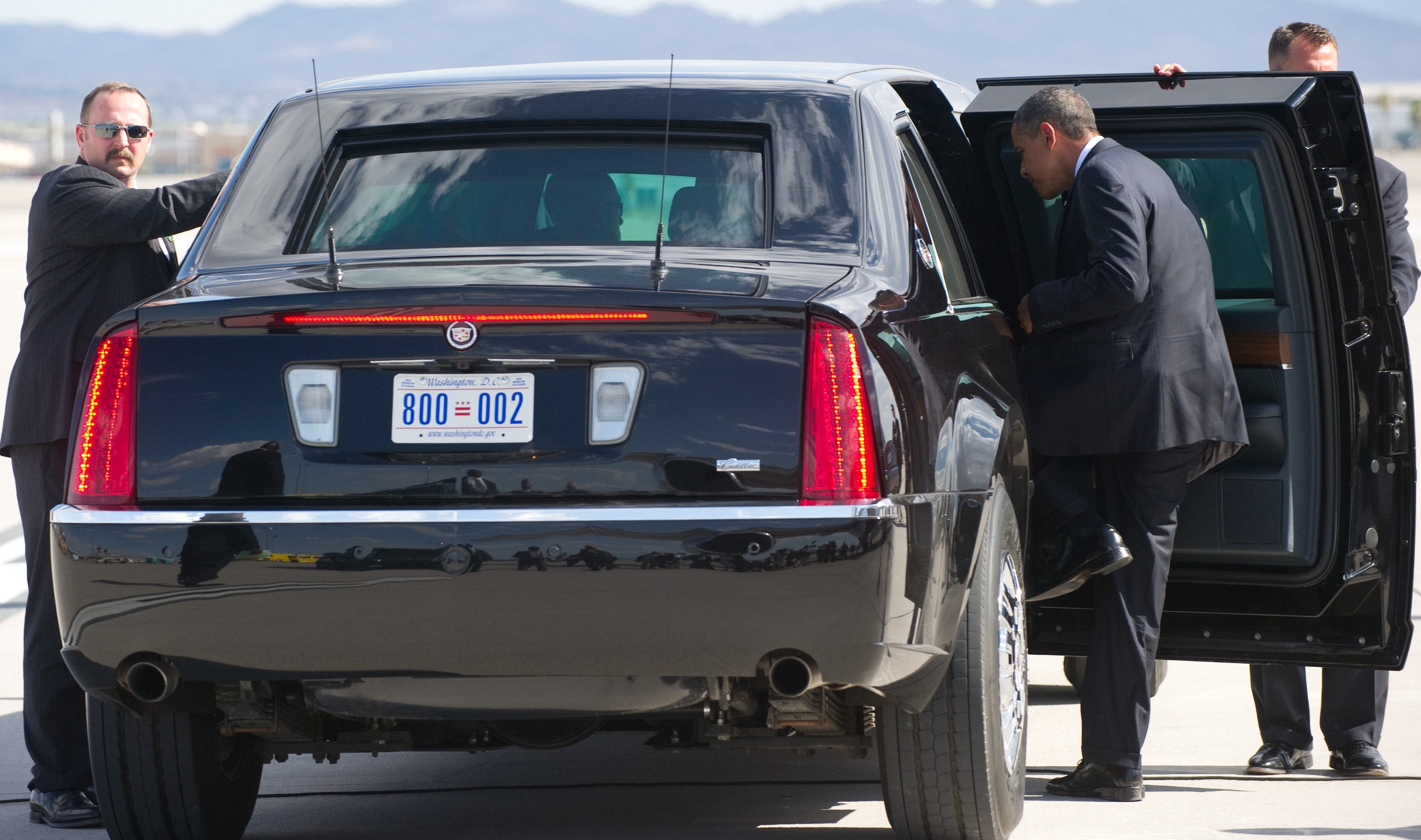 After years of pressure, Obama limos to feature "Taxation Without Representation" plates
President Obama has finally decided to outfit his official presidential vehicles with license plates that read "Taxation Without Representation," in a sign of solidarity with Washington, D.C. residents looking for representation in Congress.
The presidential fleet will bear the signs beginning inauguration weekend, the White House confirmed today.
"President Obama has lived in the District now for four years, and has seen first-hand how patently unfair it is for working families in D.C. to work hard, raise children and pay taxes, without having a vote in Congress," the White House said in a statement. "Attaching these plates to the presidential vehicles demonstrates the President's commitment to the principle of full representation for the people of the District of Columbia and his willingness to fight for voting rights, Home Rule and budget autonomy for the District."
Washington residents have long bemoaned the fact that they pay federal taxes but have no voting representation in Congress. Delegate Eleanor Holmes Norton represents Washington, D.C., in the House of Representatives, but she cannot vote on the House floor.
The District of Columbia distributes standard license plates with the "Taxation Without Representation" slogan as a sign of its ongoing quest for a say in Congress. President Bill Clinton used the plates, but President George W. Bush removed them, citing a desire to avoid politics on the presidential limo.
In 2008, the Washington, D.C. City Council urged Mr. Obama to use the plates, but he never did. Last week, the council unanimously approved a resolution asking Mr. Obama to put the plates on his presidential limousine during next week's inaugural parade to draw attention to the "fundamentally unfair and undemocratic condition of district residents." The council last week presented the Obama administration with one of the license plates, along with a copy of the resolution.
Norton has long pushed for granting the District statehood, or at least some congressional representation. Today she re-introduced legislation to make the District a state called New Columbia. Her legislation came up for a vote in the House once, in 1993, but many Democrats and nearly every Republican voted against it. If the District were to become a state, its representatives would almost surely be Democrats -- more than 90 percent of District voters voted for Mr. Obama in the 2012 election.
Thanks for reading CBS NEWS.
Create your free account or log in
for more features.