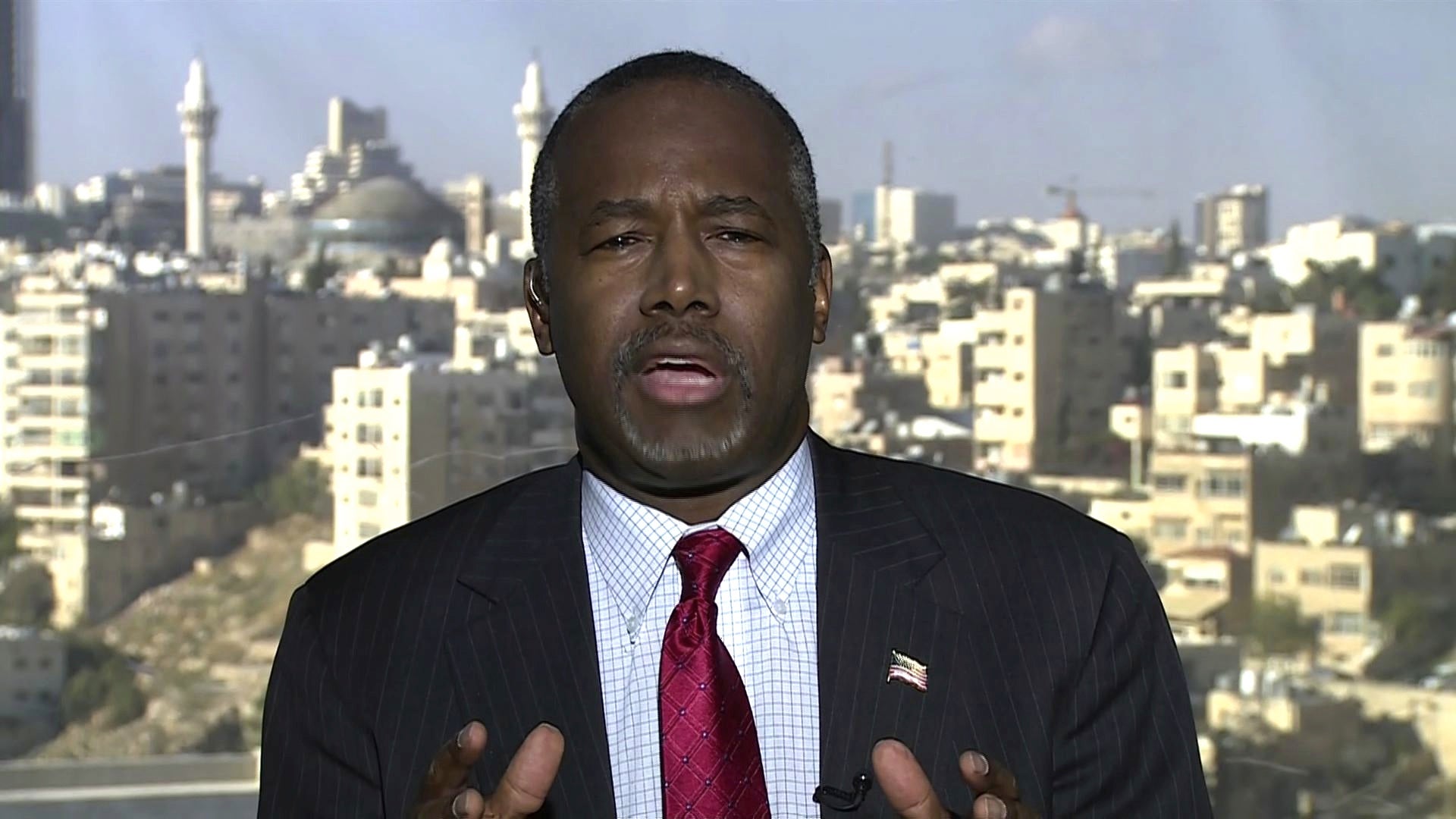 After Colo. shooting, Carson decries "hateful rhetoric"
Republican presidential candidate Ben Carson denounced "hateful rhetoric" across the political spectrum in the wake of a shooting at a Colorado Planned Parenthood facility that left three people dead.
Abortion rights supporters have said that such rhetoric has motivated violence against Planned Parenthood clinics around the country.
"There is no question that you know hateful rhetoric no matter which side it comes from - right or left - is something that is detrimental to our society," Carson said on CBS' "Face the Nation" Sunday when asked about their claims. "Our strength in this country has traditionally been in our unity. And we are allowing all kinds of circumstances to divide us and make us hateful toward each other. And the rhetoric is extremely immature, divisive and is not helpful when you have outside forces - global Islamic radical jihadists who want to destroy us."
He added that there's "No question the hateful rhetoric exacerbates the situation" and urged "intelligent, civil discussion" about differences. Asked whether opponents of abortion should tone down their rhetoric, he said both sides should do so.
Carson appeared on the show from Jordan, where he is on his first foreign trip as a presidential candidate. The move is meant in part to bolster his foreign policy credentials after his struggle to articulate coherent positions on those issues.
On the show, he suggested that military advisers are being ignored and then struggled to say what advice they have offered that has gone unheeded.
"Are those advisers not being consulted?" moderator John Dickerson asked.
"Whether they're being consulted or not is irrelevant if we're not paying attention to what they're saying," Carson responded.
When Dickerson pressed for an answer on what they are saying that is not getting attention, Carson said, "If we're trying to micromanage them, I think they're being micromanaged."
"My answer is for you to go out and talk to them and ask them specifically. You want to know the exact reasons why we're not winning and ask what advice has been given and how it has been ignored. I would suggest that you talk to them," Carson concluded.
Part of his trip included a visit to a refugee camp for Syrians in Jordan. He said he was "impressed" at the Jordanians' humanitarian efforts and said the international community should offer more support so Syrian refugees can stay in the region.
"The Jordanians have done a yeoman's job in terms of putting up these camps. But the reason that the camps are not full is because they are not supported by the international community," he said. "It seems like everybody in the international community is spending more time saying 'How can we bring refugees here?' rather than 'How can we support a facility that is already in place that the refugees are finding perfectly fine when it's adequately funded?'"
He added that Jordan could "take a lot more refugees" and that other nations in the Middle East should be asked to take in Syrians "so that you don't have to go through a big cultural change with them."
Carson said that the $3 billion shortfall in funding for refugee camps is "how much money we spent last year on Halloween candy."
"I believe that you know the entire international community could easily make up that $3 billion shortfall. My point in comparing it to the Halloween candy is to say that you know this is not a big deal," Carson said.
He argued that the U.S. taking a few thousand refugees is "not solving the problem" but rather "a little band aid that makes a few people say, 'Hey, we're good guys.'"
Thanks for reading CBS NEWS.
Create your free account or log in
for more features.