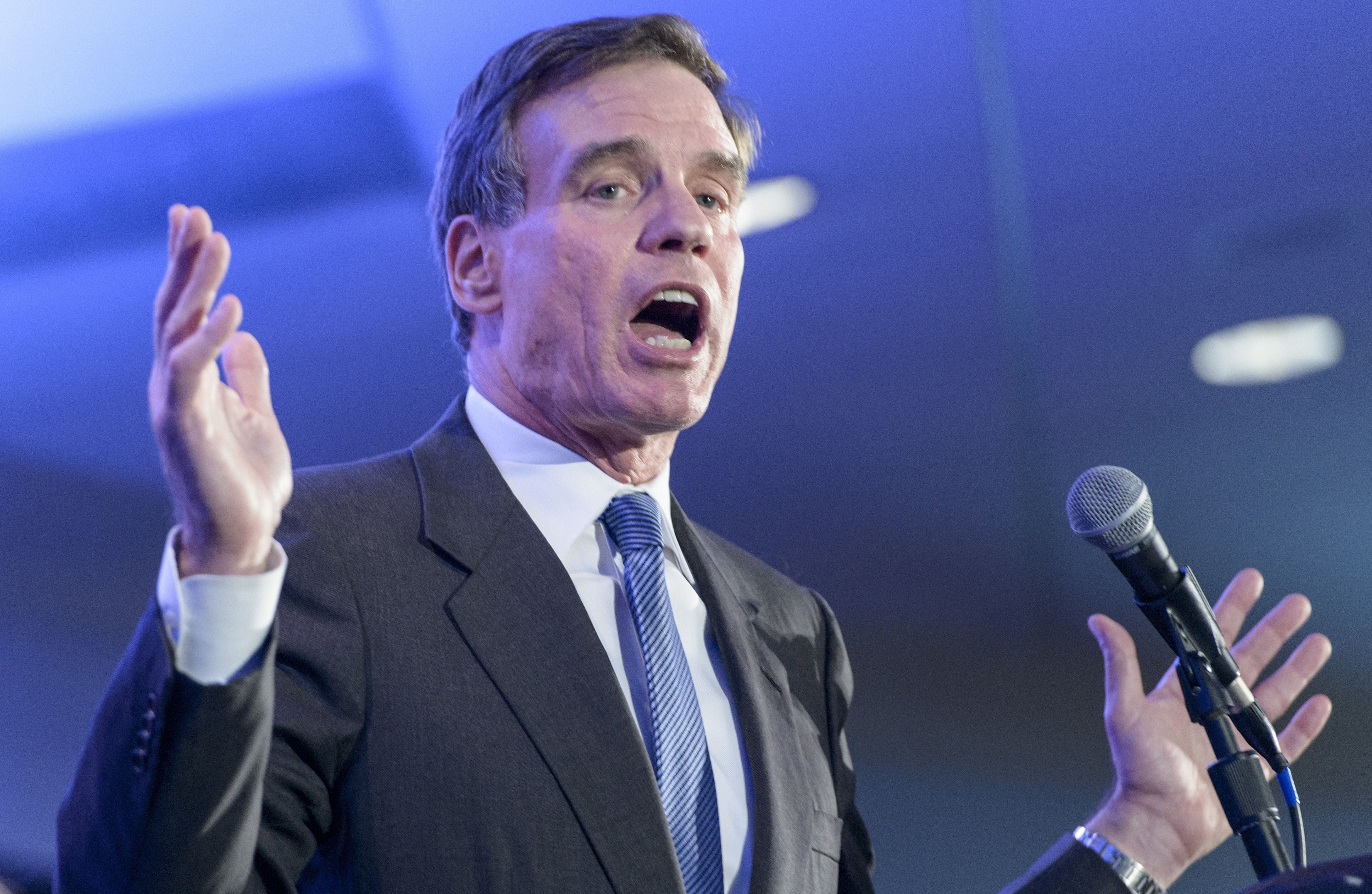 After close call, Virginia Democratic Sen. Mark Warner wins reelection
Almost three days after an unexpectedly close election, CBS News projects that Sen. Mark Warner, D-Virginia, has won his bid for another six-year term on Capitol Hill.
Warner, who was first elected to the Senate in 2008 after serving as Virginia's governor, faced a challenge from Republican strategist Ed Gillespie. While the contest was not considered very competitive leading up to Election Day--Gillespie even curtailed his ad spending in the final days of the race--the returns on Tuesday reflected a considerably closer contest than many expected.
With 95 percent of the votes counted, though, Warner managed to eke out a slim, 49 to 48 percent victory, securing 1,071,283 votes to Gillespie's 1,054,556.
The result offered one bright spot to a Democratic Party that suffered nearly across-the-board losses on Tuesday. Republicans increased their majority in the House of Representatives by 13 seats, and they stormed the Senate battleground to claim at least seven additional seats, putting them in the majority in the next Congress.
Two Senate races in Alaska and Louisiana have not yet been called, but the prognosis doesn't look good for Democrats. In Alaska, with 73 percent of votes counted, Democratic Sen. Mark Begich trailed his Republican challenger Dan Sullivan, 49 to 45 percent.
And in Louisiana, Democratic Sen. Mary Landrieu is headed for a runoff against her Republican challenger, Rep. Bill Cassidy, after neither candidate secured over 50 percent on Election Day. Most analysts believe Cassidy is favored to win that runoff by absorbing most of votes that went to a third-party conservative candidate on Tuesday.
Thanks for reading CBS NEWS.
Create your free account or log in
for more features.