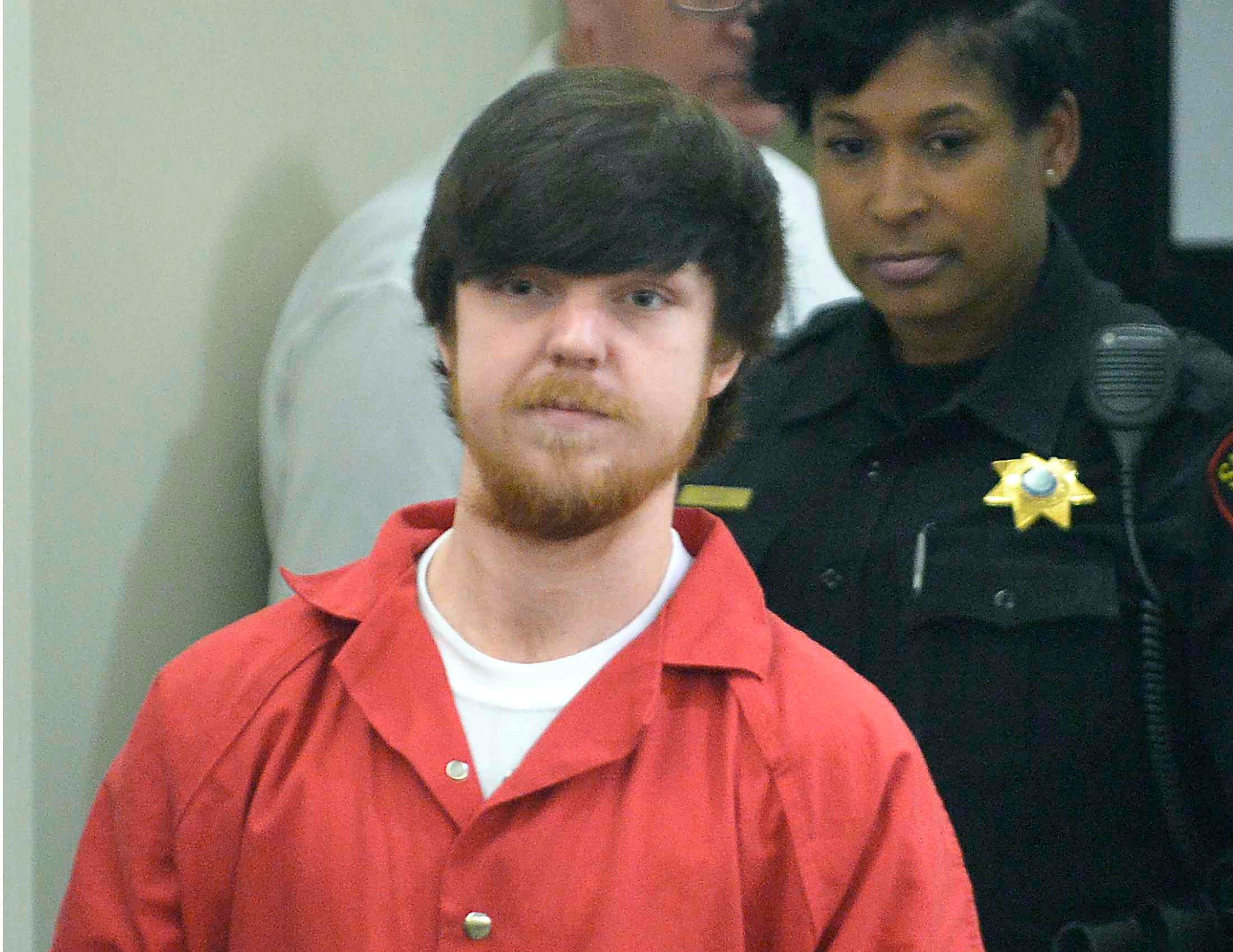 "Affluenza" teen Ethan Couch sentenced to nearly two years in jail
FORT WORTH, Texas -- The judge in the case of a Texas teenager who used an "affluenza" defense in a fatal drunken-driving wreck has upheld an April order that the teen spend nearly two years in jail.
Judge Wayne Salvant signed an order Wednesday reaffirming the probation terms he imposed on Ethan Couch in April. The judge canceled a hearing on the matter scheduled for May 16.
Salvant had ordered that Couch spend 180 days in jail for each of the four people he killed in 2013 when he rammed a pickup truck into a crowd of people helping a motorist. The sentences were to be served consecutively.
Couch's lawyers claimed Salvant's order exceeded the court's authority.
The judge also set several conditions for Couch's probation when he does leave jail. Couch will not be allowed to drink, use drugs or drive, and he will be required to meet regularly with a community supervision officer.
In June 2013, at age 16, Ethan Couch was driving drunk and speeding when he crashed into a disabled SUV on the side of the road, killing four people and injuring nine others. Many of the victims had been helping the woman whose SUV had stalled, others were in Ethan Couch's pickup truck.
The 16-year-old's blood-alcohol level was three times the legal limit for an adult and there were traces of Valium in his system.
Couch pleaded guilty to four counts of intoxication manslaughter and two counts of intoxication assault causing serious bodily injury. When a juvenile court judge sentenced him to 10 years probation, there was widespread outrage in Tarrant County.
During the sentencing phase of his trial, Couch's attorneys relied on a defense expert who argued that Couch's wealthy parents coddled him into a sense of irresponsibility -- a condition the expert termed "affluenza." The condition is not recognized as a medical diagnosis by the American Psychiatric Association, and its invocation drew widespread ridicule.
Authorities said Couch and his mother, Tonya, fled the U.S. in December as Texas prosecutors investigated whether a video showing the teen at a party where alcohol was present meant he violated his probation.
Ethan Couch was extradited back to the U.S. on Jan. 28. He has spent most of his days since then in solitary confinement at Tarrant County's maximum-security prison. Tarrant County Sheriff Dee Anderson has said Couch was isolated from other inmates for his own protection.
His case was formally transferred from juvenile court to the adult legal system on April 11, his 19th birthday.
Tonya Couch is on house arrest at her other son's home after she was charged with helping Ethan Couch flee. The 48-year-old faces between two and 10 years in prison if convicted of hindering the apprehension of a felon.
Thanks for reading CBS NEWS.
Create your free account or log in
for more features.