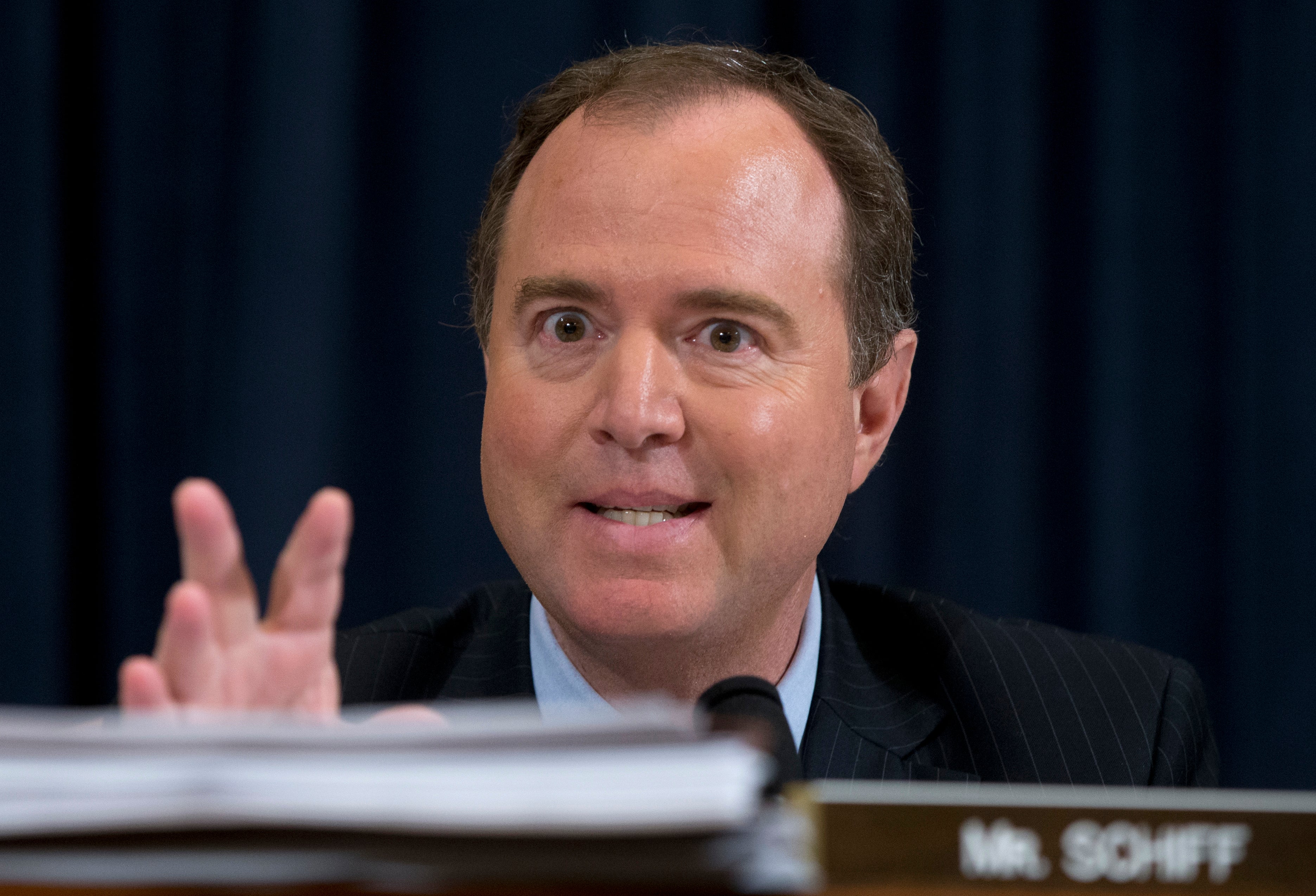 Adam Schiff says there's "more than circumstantial evidence" of Trump-Russia collusion
The top Democrat on the House Intelligence Committee said Wednesday that there is now "more than circumstantial evidence" that Trump's associates colluded with the Russians to interfere in the U.S. election.
In an interview on MSNBC's "Meet the Press Daily," host Chuck Todd asked if Rep. Adam Schiff, D-California, currently has a circumstantial case.
"Actually, no, Chuck. I can tell you that the case is more than that. And I can't go into the particulars, but there is more than circumstantial evidence now," Schiff said.
Asked if he's seen direct evidence of collusion, Schiff said, "I don't to want go into specifics, but I will say that there is evidence that is not circumstantial, and it very much worthy of investigation. So, that is what we ought to do."
Schiff said that his confidence in the integrity of the investigation was "severely shaken" Wednesday because of actions by Rep. Devin Nunes, R-California, the chairman of the House Intelligence Committee.
Nunes revealed to reporters Wednesday that it's possible that President Trump's personal communications might have been picked up by the intelligence community through "incidental collection." He said that the intelligence community collected information about members of the Trump transition team on numerous occasions, the information was widely disseminated, and there was additional unmasking of these names. Nunes added that the surveillance had nothing to do with Russia, the investigation into Russian meddling in the election or the Trump transition itself.
Schiff said he first found out about the developments at Nunes' press briefing with reporters. He railed against his GOP counterpart and reiterated his call for an independent commission to investigate Russian efforts to interfere in the election.
Thanks for reading CBS NEWS.
Create your free account or log in
for more features.