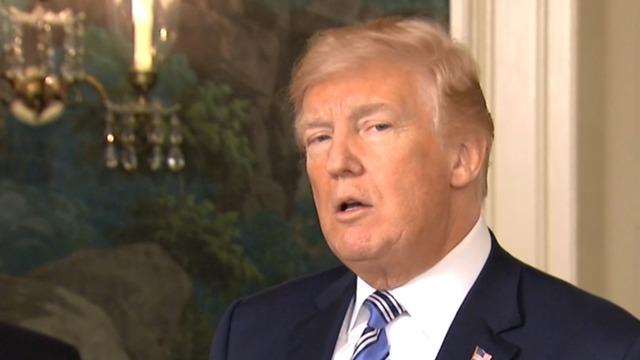 3rd woman sues Donald Trump over nondisclosure agreement
A third woman has come forward with a lawsuit seeking to invalidate a nondisclosure agreement (NDA) related to Donald Trump, CBS News justice reporter Paula Reid reports. Jessica Denson, a former Trump campaign staffer, signed an NDA as a condition of her employment with the campaign.
This differs from the other two lawsuits, filed by porn star Stormy Daniels and by former Playboy model Karen McDougal, in that Denson's document does not appear to be a hush money agreement or one related to a sexual relationship with Donald Trump. Denson previously sued Mr. Trump for employment discrimination and defamation.
Denson, who says she joined the Trump campaign in August 2016 as a national phone bank administrator, says that her employment was contingent on signing the NDA, which covers anything related to Mr. Trump, his family, his personal life or his business affairs.
In November 2017, she sued the campaign for employment discrimination and defamation. Denson claims she was discriminated against, harassed, and subject to a hostile work environment at the Trump campaign, especially after she was promoted to Hispanic engagement director soon after she was originally hired. The NDA requires disputes to be settled in arbitration, so she is moving to have the NDA invalidated.
In her original lawsuit, Denson claimed the campaign accused her of illegally leaking portions of Mr. Trump's taxes. She also claims Steve Bannon, a top adviser to the president-elect, offered her a job in the transition which did not materialize. Denson is representing herself in both the original lawsuit and the lawsuit to invalidate the NDA.
This lawsuit was filed on March 26 in federal court in New York.
CBS News' Paula Reid contributed to this report.
Thanks for reading CBS NEWS.
Create your free account or log in
for more features.