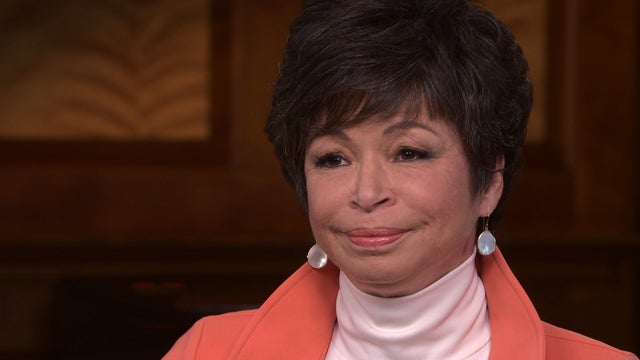 Obama Sr. Advisor Valerie Jarrett on SCOTUS hold-up
Blame politics, not lack of will or personality, for the president's inability to get Republicans to hold hearings on his Supreme Court nominee choice. That's what White House senior advisor and close personal friend of the Obamas, Valerie Jarrett, tells Norah O'Donnell. Jarrett is profiled by O'Donnell for the next edition of 60 Minutes, Sunday, May 22 at 7 p.m. ET/PT.
President Obama has reached across the aisle on the Supreme Court hold-up and other issues during the past seven years, says Jarrett. But she says he can't get traction because Republicans have deemed cooperating with him politically dangerous, not because he has failed to befriend them.
"I want to completely debunk this notion that if the president were just simply more friendly and more outgoing and schmooze that this would change," she says. "This is not about personal relationships. It has absolutely nothing to do with whether or not they're chummy. This has to do with whether or not they've made the political calculus, the raw political calculus that it is in their self-interest not to give a hearing to Judge Garland. When they decide it is in their self-interest, they'll do it," Jarrett tells O'Donnell.
Jarrett says the decision not to cooperate with Mr. Obama comes from the party leadership. He has Republican friends, she says. "He can call them. And they want to help him out. But the fact of the matter is their leader won't let them." The leader she's referring to is Sen. Mitch McConnell, R-Kentucky, who announced even before Judge Garland's nomination that he would oppose anyone nominated by Mr. Obama, saying it should be up to the next president to choose a new justice.
The political strategy is hurting Americans says Jarrett. "This is simply about the Republicans making the political calculus that to be friendly to the White House is not in their interest. That's the decision that they made when he was first elected. And they've stayed steadfastly true to that for the last seven years, to the detriment of the American people."
Jarrett has been a friend of the Obamas for 25 years and her close relationship to the President has been compared to that between Attorney General Robert Kennedy and his brother, President John F. Kennedy.
When O'Donnell asked if there was a conflict between her personal friendship and her White House role, Jarrett said, "No, not at all. Not at all. I think it enables me to do my job really well. And everybody comes to the table with different strengths and different perspectives. And so the fact that I've known the president and the first lady for 25 years gives me a perspective that maybe others don't have."
Thanks for reading CBS NEWS.
Create your free account or log in
for more features.