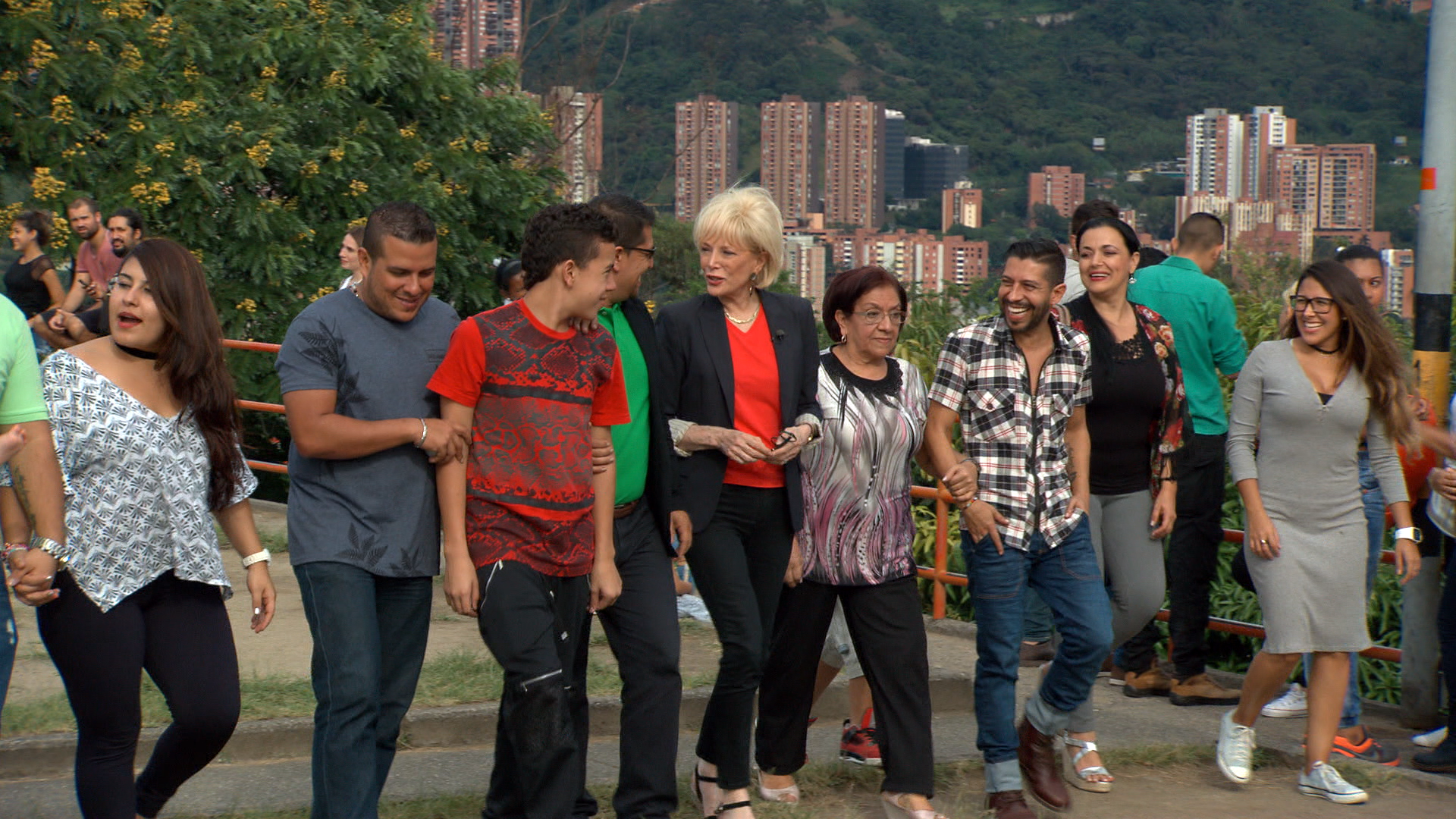 Group with Alzheimer's gene mutation exciting disease's researchers
Scientists are hoping volunteers from the world's largest concentration of people with a rare genetic mutation causing early onset Alzheimer's may help prevent the disease in others someday. Lesley Stahl goes to Medellin, Colombia, to meet with members of a large extended family, many of whom carry the gene mutation that amounts to an early death sentence, for a 60 Minutes report to be broadcast Sunday, Nov. 27 at 7:30 p.m. ET and 7 p.m. PT.
Stahl's report tells the story of how a young doctor and nurse in Colombia unraveled the mystery of a rash of patients who were coming down with Alzheimer's disease in their mid-40s -- figuring out that they were part of one large, extended family, connected generations back. All of them lived in Antioquia, a Colombian region whose capital is Medellin. The doctor reached out to Dr. Ken Kosik, then a Harvard professor lecturing in Bogota, who realized the significance of the discovery. "When we looked at the family trees, about 50 percent of the offspring were getting the disease. That's a clear signature of a gene," says Kosik.
A simple genetic test could reveal which members of the family had the gene mutation that would guarantee they would get early-onset Alzheimer's. This gave researchers a unique opportunity to test therapies on persons who were certain to develop the disease, years before they showed any symptoms -- a rare window to see whether a treatment might be able to prevent Alzheimer's. The nonprofit Banner Alzheimer's Institute in Phoenix teamed up with the National Institutes of Health, philanthropists, and the drug company Genentech to start a multimillion dollar clinical trial to test an immunotherapy drug to remove amyloid plaque, a substance that builds up in the brain of Alzheimer's patients years before they start getting sick.
The Colombian family members in Antioquia began participating in the study three years ago. It will be several years before any significant data can be learned, and there are no guarantees it will be successful, but asked by Stahl what the best outcome would be, Dr. Pierre Tariot of the Banner Alzheimer's Institute said, "An ideal outcome… would be nobody who receives the immunotherapy experiences any worsening of their thinking or memory ability -- doesn't change at all, doesn't decline. That would be fabulous. That's a stretch goal." And for researchers like Dr. Claudia Kawas of the University of California, Irvine, who has been studying the more typical, late-in-life form of Alzheimer's for over 30 years without a breakthrough, it's a rare opportunity. "If it makes a difference for them, I think there's a reasonable chance it could make a difference for all the rest of the people who get Alzheimer's disease."
Thanks for reading CBS NEWS.
Create your free account or log in
for more features.